Father of Manchester Bomber Salman Abedi: 'We Do Not Kill Innocents"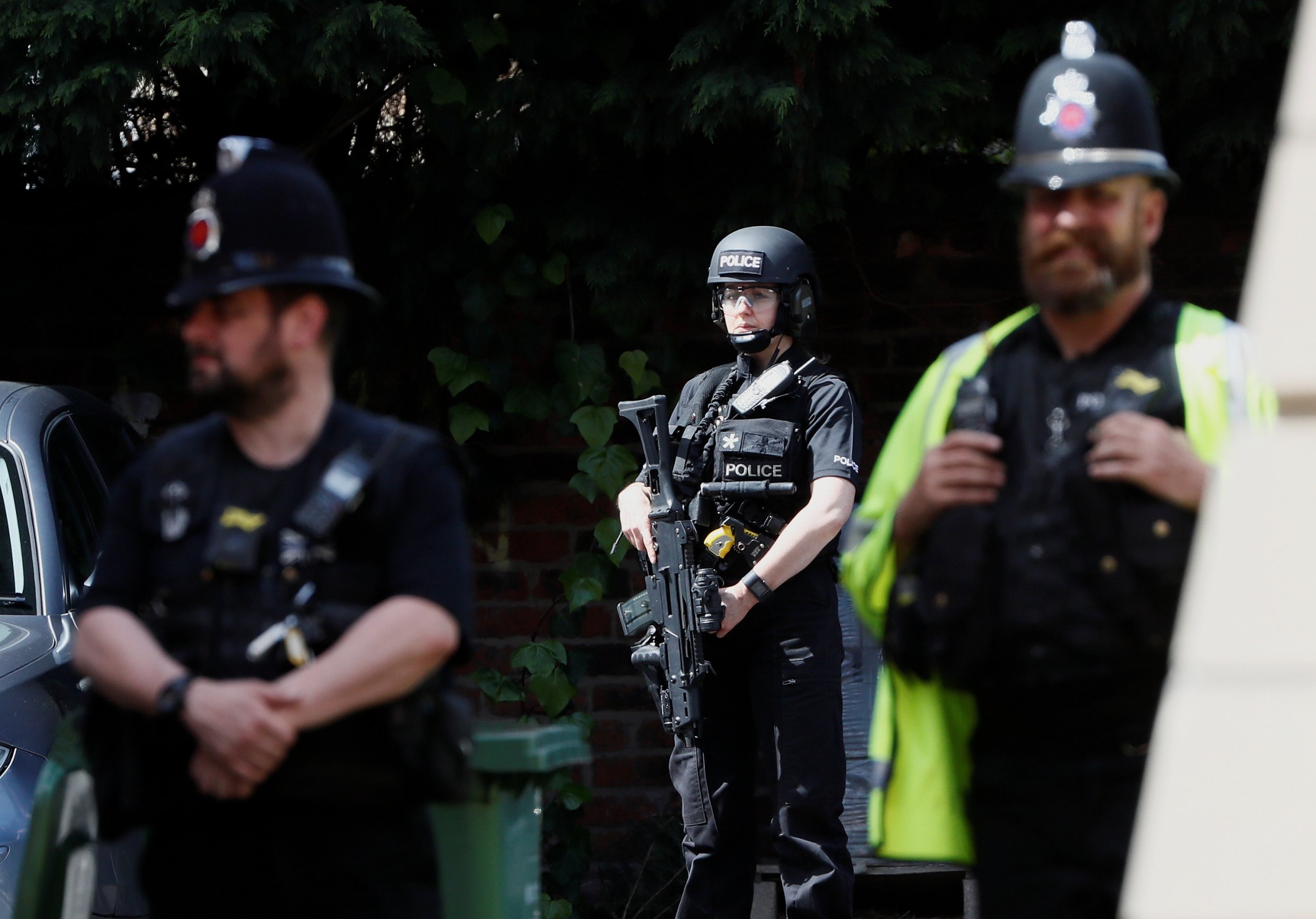 The father of suspected Manchester bomber Salman Abedi has denied his son's involvement in the suicide attack and said that his family do not "believe in killing innocents."
Ramadan Abedi, speaking to the Associated Press from Tripoli on Wednesday, said "this is not us."
He confirmed that his 22-year-old son had traveled to Libya weeks ago, and that he had spoken to him five days ago. The suspected bomber was preparing to travel to Saudi Arabia to spend the Islamic month of Ramadan with his family, his father said. He confirmed that British police arrested his other son, Ismail, on Tuesday in connection with the attack.
A former Libyan security official, Abdel Basit Haroun,said Ramadan was a member of the Libyan Islamic Fighting Group during the 1990s. He fled Libya in 1993 when the forces of Muammar el-Qaddafi issued a warrant for his arrest and received political asylum in Britain, where Salman Abedi was born and raised.
A former manager at Didsbury Mosque, where Manchester bomber Salman Abedi and his family worshipped, confirmed to Newsweek on Tuesday that Ramadan was a member of the Salafi sect of Sunni Islam, one of the religion's most conservative branches. Both ISIS and Al-Qaeda base their group's belief systems around the ideology.
Police believe the 22-year-old Abedi was the man who detonated an explosive device at the exit of the Manchester Arena following the conclusion of an Ariana Grande concert.
They are now investigating Abedi's possible links to other known extremists in Manchester, including the Raphael Hostey, an ISIS militant from south Manchester reportedly killed in a drone strike in Syria last May.
Read: British and EU spies criticize American "blabbermouths" after Manchester leaks
British security services are now conducting a manhunt for accomplices of the suspected Manchester bomber Salman Abedi, including a bombmaker who may have helped him commit the attack, a source close to the investigation told Reuters Wednesday.
"The question is: Was he acting alone or was he part of a network of others who want to kill. That is what the investigation is focusing on," the source, who spoke on condition of anonymity, said.
"The concern is that there may be others out there who helped him to make the bomb. Making a bomb of this sort requires a certain level of expertise and competence," the source said.
Ian Hopkins, Chief Constable of Greater Manchester Police, confirmed on Wednesday that "this is a network that we are investigating." It came hours after Britain's Home Secretary Amber Rudd said it was "likely" that Abedi had accomplices that assisted his plot that left 22 people dead and dozens injured.
"We are carrying out extensive searches of properties across Manchester," Hopkins added, when asked if they had found the location where Abedi's bomb was constructed.
The manhunt is taking place amid heightened security. On Tuesday, British Prime Minister Theresa May increased the threat level to "critical," indicating that an attack could be imminent. The decision comes against the backdrop of increased counter-terror activity in Britain. Since the beginning of April, British security services have stopped three active plots
Earlier this month, Neil Basu, senior national coordinator for counterterrorism policing in Britain, said security services are dealing with threats to the British public every day. "Activity continues around the clock to identify and stop these threats and we are making arrests on a near daily basis," he said.
Hopkins added that four suspects are in custody, three who were arrested on Wednesday, and one male arrested on Tuesday, who is believed to be Abedi's brother. All of the arrests took place in south Manchester.