British Astronaut Will Run the London Marathon, In Space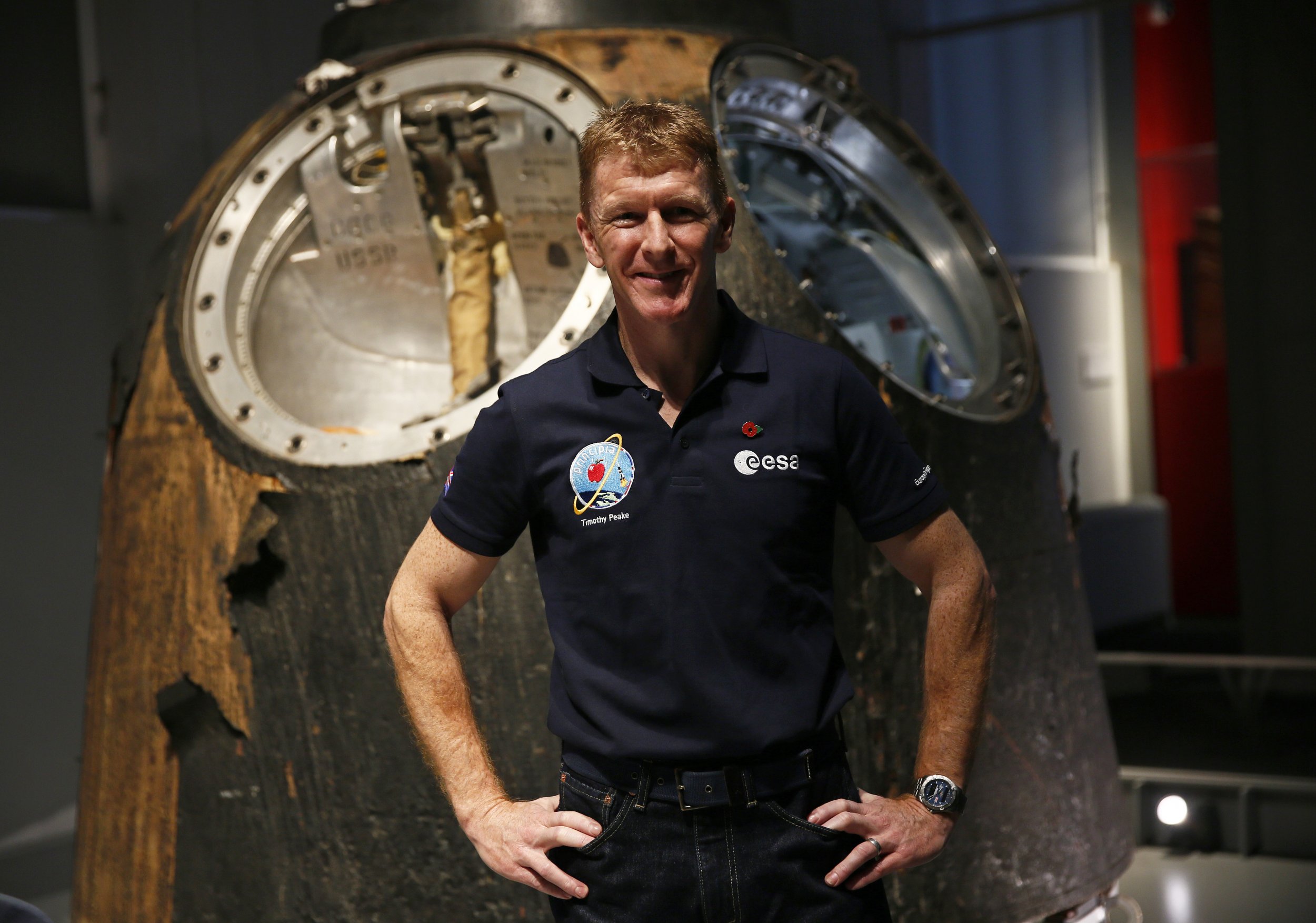 Running a marathon is hard. Running one in space is unusual and complicated. But Tim Peake, soon to become the first British astronaut to visit the International Space Station, announced Friday that he plans to be a remote participant in the London Marathon while he's in orbit.
Peake is scheduled to head to the ISS for a roughly six-month mission on December 15, launching on a Russian Soyuz spacecraft from Kazakhstan, and will run the 26.2-mile race on a treadmill on April 24, while tens of thousands of runners do the same on Earth.
"The London Marathon is a worldwide event. Let's take it out of this world," Peake said in a video posted by the Virgin Money London Marathon YouTube account. "I am running in space to raise awareness of The Prince's Trust, which has a team running on the ground—Team Astronaut—while I'm running on the ISS," said Peake, who started cross-country running as a teenager and previously ran the London Marathon the standard way in 1999. The Prince's Trust is a U.K. organization that helps disadvantaged youths aged 13 to 30 get an education, training and jobs.
Peake will run the full race using a digital virtual-reality experience, designed by London Marathon Events and RunSocial, with HD footage of the actual course and avatars of others running the race remotely. Because he would float away if he tried to run unassisted while aboard the ISS, he'll use a harness to keep him in position.
The harness "has a waistbelt and shoulder straps," Peake said, and it "has to provide quite a bit of downforce to get my body onto the treadmill so after about 40 minutes, that gets very uncomfortable. I don't think I'll be setting any personal bests. I've set myself a goal of anywhere between 3:30 to 4 hours." His time in 1999 was three hours, 18 minutes, 50 seconds.
Though it's certainly an unusual endeavor, Peake will not be the first to complete a marathon in space. Sunita Williams, a NASA astronaut from Needham, Massachusetts, ran the Boston Marathon while aboard the ISS in 2007.
"I think the idea came up because I'm a big proponent of physical fitness and I just wanted to make kids aware that it is a necessary part of your life," Williams said before her own attempt. "I think if I could do something up here to show kids that it's fun and it's important, [then] maybe somebody will get off the couch and start working out."
Marathon or no, astronauts on long missions to the ISS have to exercise regularly on specially designed equipment to counter the effects of microgravity on muscles and bones.
"In orbit we have the body in a very unnatural environment...the body decays in every aspect imaginable," Patrick Jaekel, a European Space Agency (ESA) exercise specialist, explained in the video announcing Peake's marathon plans. "If Tim didn't do this exercise, he would experience significant loss of his work capacity. We've seen studies where crew members lost bone to a level that they wouldn't recover, even after extensive physiotherapy. So there can be permanent damage to the astronaut's body when coming back to Earth."
The London Marathon tweeted an infographic of "fun facts" related to Peake's plans.