European Media Lays Into Theresa May and British Election 'Madness'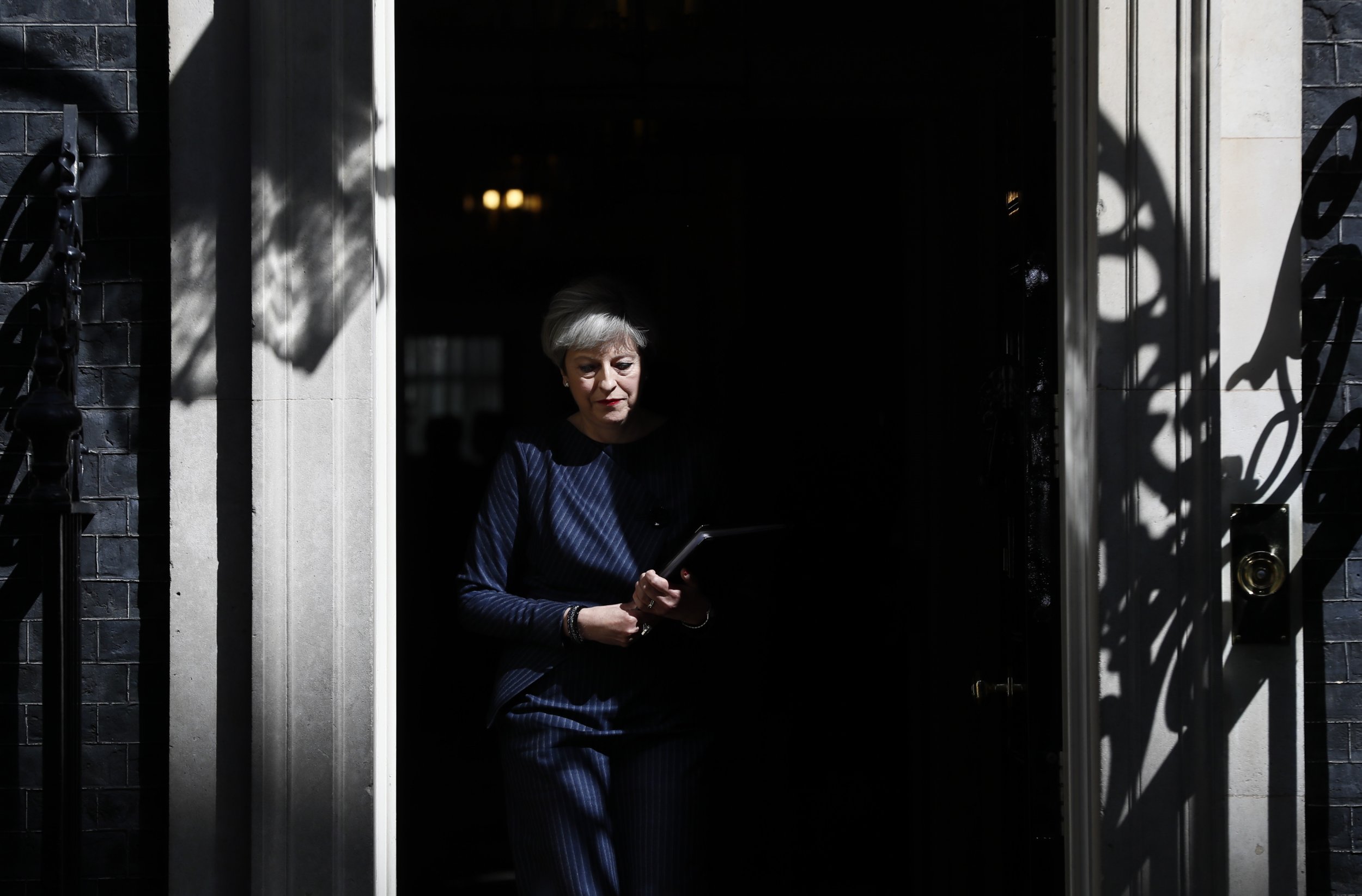 As British Prime Minister Theresa May's Conservative Party lost 12 seats in a snap election she called voluntarily, Europe's media has poured scorn on a government that hoped its support would increase, not plummet, in making demands of the European Union. May has not only lost seats, but now lacks even an absolute majority, despite hoping for a big vote of confidence after Britain's decision to leave the EU last year.
After two shocks at British polling booths in as many years, some European neighbors are running out of patience, while others see signs of hope for a more stunted Brexit.
Perhaps appropriately, Germany, the economic powerhouse of the EU, wakes with a glint of schadenfreude on the front pages. 'Brexit Means Brexit,' so much for that now," Germany's Die Welt newspaper wrote, taunting May with the phrase she used to appease hardline supporters of Brexit who feared she would lack ruthlessness in her dealings with the EU. "The Wobbly Lady," influential weekly magazine Der Spiegel brands May, drawing an unfavorable comparison with past previous Conservative Prime Minister Margaret Thatcher who was also known as the Iron Lady. The magazine criticized May's inflexible rhetoric in the face of worse than expected results, claiming that through her appeal for "stability," it was as if "she was trying to parody herself." Her party's campaign phrase of a "strong and stable government" became a clich é prompting ridicule rather than an invigorating slogan to rally voters behind her vision of Brexit. Is it now "the Exit from Brexit " as asked by the widely-read tabloid Bild jibed.
"Theresa May Beaten At Her Own Game," France's leftist newspaper Liberation declares. "She lost," the paper simply declared. "For her, for the Conservatives, it is a disaster," the newspaper adds, noting that the British pound dropped as results doomed a one-party majority government under May. "Brexit Drops Behind Fog After Blunder For May At The Ballots," France's conservative daily newspaper Le Figaro declared, noting that the Conservatives will now likely lead a government but the election gamble places London in a "position of weakness and could change the situation around Brexit."
Read More: What you need to know about the U.K.'s shock election results
Elsewhere in Europe's biggest economies, Spanish pundits who have themselves endured multiple party deadlocks in recent elections, lambasted May's decision to impose the risk of a similar outcome with her decision to call the election. Her "shortsighted adventurism" was her failure, Spain's biggest national newspaper El Pais, declared. "Jeremy Corbyn is the big winner of the U.K. elections," announced daily newspaper La Vanguardia, in Spain's Catalonia region. The Scottish independence movement represented by the Scottish National Party (SNP), which many pro-independence Catalans see kinship with, lost a third of its seats, despite retaining the most seats in Scotland.
Italy's La Repubblica declared that despite Theresa May technically winning the most seats and the highest share of the vote, she had sustained a victory that disguised "a stinging defeat." In Belgium, whose Flemish region also has a vested interest in budding independence movements in Europe, the largest French-speaking daily newspaper Le Libre remarks "Scotland's ambitions for a second (independence) referendum are swept away after the elections." Meanwhile in Poland, one of the EU members whose citizens have a large diaspora in the U.K., daily newspaper Dziennik "Brexit May Be Delayed," citing banking uncertainty as a sign of hope that a hard Brexit - a major concern for Polish and Eastern European workers in the U.K. - may stutter.
Outside the EU, Russia's state-run daily newspaper Rossiyskaya Gazeta went further into casting doubt over May's role, speculating that the election could "be the end of her political career" although she has said she does not plan to step down. "As experts note, such a result seems to be a shock which has thrown Great Britain into uncertainty," the Kremlin paper declares. "A New Summertime Madness," pro-Kremlin tabloid Komsomolskaya Pravda declares. "Clearly you can't ever be bored among Britons," the paper remarked. "Last summer they served the world a surprise by voting for Brexit. Now a new sensation."