What You Need To Know About The U.K.'s Shock Hung Parliament Election Result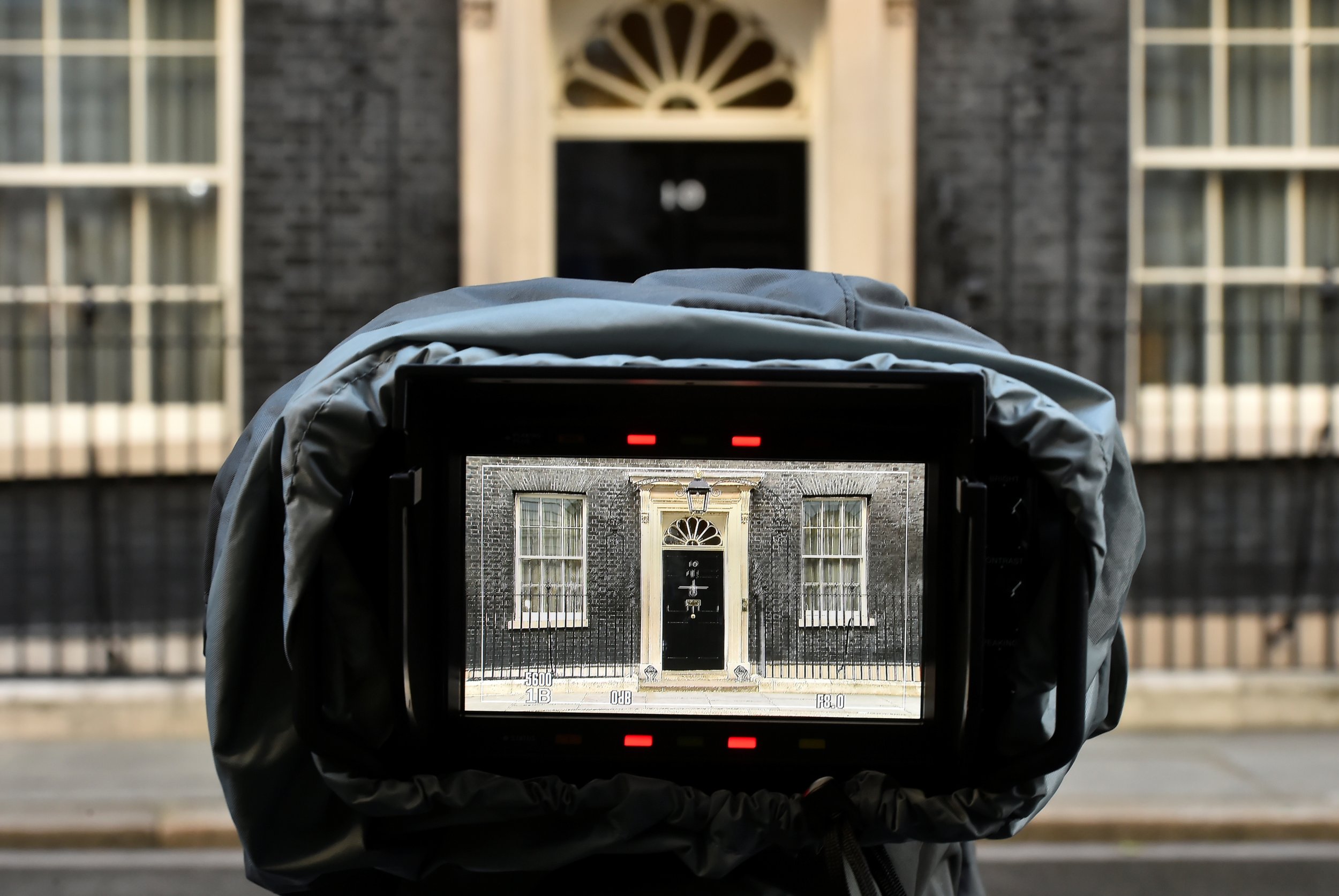 The BBC has declared a hung parliament in the British general election. This means that while it is certain that the Conservatives have won the most seats—some have yet to be called—no party has won enough to form a government on its own.
The shock result, coming after a campaign that began with Conservative prime minister Theresa May expected to win a commanding majority, means U.K. politics is about to enter a period of uncertainty.
Here are five things to know about the result.
June: the end of May
Theresa May is facing growing calls to quit; Labour Party opposition leader Jeremy Corbyn has said she should stand down, which is perhaps to be expected.
But the Conservative lawmaker Anna Soubry has also told the BBC that May should "consider her position" and that she had run a "dreadful campaign." One Conservative minister told the broadcaster anonymously that it is "hard to see how she could stay after these results."
Whether she goes or stays, May began the campaign touting her own "strong and stable" leadership. In the end, she lost seats, including six government ministers, and fought a poorly reviewed campaign watched with derision in Germany and elsewhere in Europe.
The fact May was unable to convincingly beat Corbyn, widely considered in her party to be unelectable, will mean she is forever tainted, and barring a political resurrection, may find her position increasingly unstable.
Jez we can
At the time of writing, the left-wing Labour Party had picked up 257 of the U.K.'s 650 seats, and was set to gain several more. That means, against all expectations, the party has improved on its previous 229 seats.
For the right of the party, who have always been opposed to Corbyn's leadership, and for the party's lawmakers, the vast bulk of whom last year signed a motion of no confidence in Corbyn, as well as for much of the British media, who have always written Corbyn off, this represents a major surprise.
Corbyn's allies put his performance down to his bold policy platform, which was more left wing than any Labour Party offering in decades and included policies like rail nationalization that are popular with the public but considered unworkable by the political elite.
"These are things which have been off the table for 40 years and is actually where the majority of people are; this is where the mainstream of politics is," a senior Labour source speaking anonymously tells Newsweek.
Turnout is set to be at its highest level since 1997, which will also have helped Labour. It appears that young people voted for the party in larger numbers than would normally cast a ballot.
And the party has picked up swathes of voters from other progressive parties. The Green Party dropped its vote share by 4.7 percent in Canterbury in the South East of England which may have helped Labour take the seat off the Conservatives for the first time.
But, remarkably, Corbyn's anti-establishment positioning seems to have attracted protest voters from unexpected places. In seats like Nuneaton in middle England and Uxbridge in far West London, voters defected from hard-right populist UKIP to Labour. Labour says a third of the hard-right party's supporters backed Corbyn at the ballot box.
Brexit: now even more confusing
The Brexit negotiations, where Britain will forge a new deal with the European Union, were scheduled to begin in 10 days. But that was on the assumption that May would be returning to the prime minister's office to continue business as usual.
Now, that may have to be delayed. Brussels negotiators could agree to set the timeline back. Or, if they want to play hardball, they could insist that Britain withdraws its formal "Article 50" exit negotiation and resubmits it later, a move that would likely be unpopular with the public.
When negotiations do start, if the Conservatives manage to form a government, it will be a much weaker one, and the group of hardline anti-EU MPs in the parliamentary party will have much more influence over the deal.
Barry Gardiner, a Labour lawmaker and the party's trade spokesman, said May's early election gamble had threatened Britain's chances of getting a good deal: "We are weaker as a result of her incompetence and indeed her arrogance," he told the BBC.
Scotland: end of the one party state
At the last general election in 2015, the Scottish National Party (SNP) picked up 56 seats out of Scotland's 59. It was a remarkable landslide, and it made many feel that a second referendum on Scottish independence was just around the corner.
Tonight's result might confound that. A hard-fought campaign by the Scottish Conservatives (read Newsweek 's report from the campaign trail here ) means the party picked up a solid block of seats there—12 at the time of writing.
The Scottish Conservatives made opposition to a second referendum on independence the central plank of their campaign. That means that whoever is prime minister after this vote might argue support for such a poll is waning.
Labour will also be happy that they have regained some seats in Scotland, a party heartland until it was wiped out by the SNP in 2015, including one in the SNP stronghold city of Glasgow.
A mixed night for the pollsters
Overall, this is likely to be written up as another election the pollsters got wrong. While the polls narrowed during the campaign from a lead of about 20 points for Theresa May to about a six-point gap, most pollsters were showing strong leads for the Conservatives.
But YouGov, one of Britain's premier pollsters, deserves credit; its model, published in The Times newspaper, was consistently predicting a hung parliament. The general consensus was that the pollster had gone crazy, but it stuck to its guns and was proved right. Survation, another pollster, also called it close.
For the others, it's too early to say what went wrong. But in 2015, the pollsters over-estimated Labour. It may be that they under-estimated them now by over-compensating, failing to pick up on trends like a surge in the youth vote.