British Election: Exit Polls Predict No Outright Win for Theresa May and Hung Parliament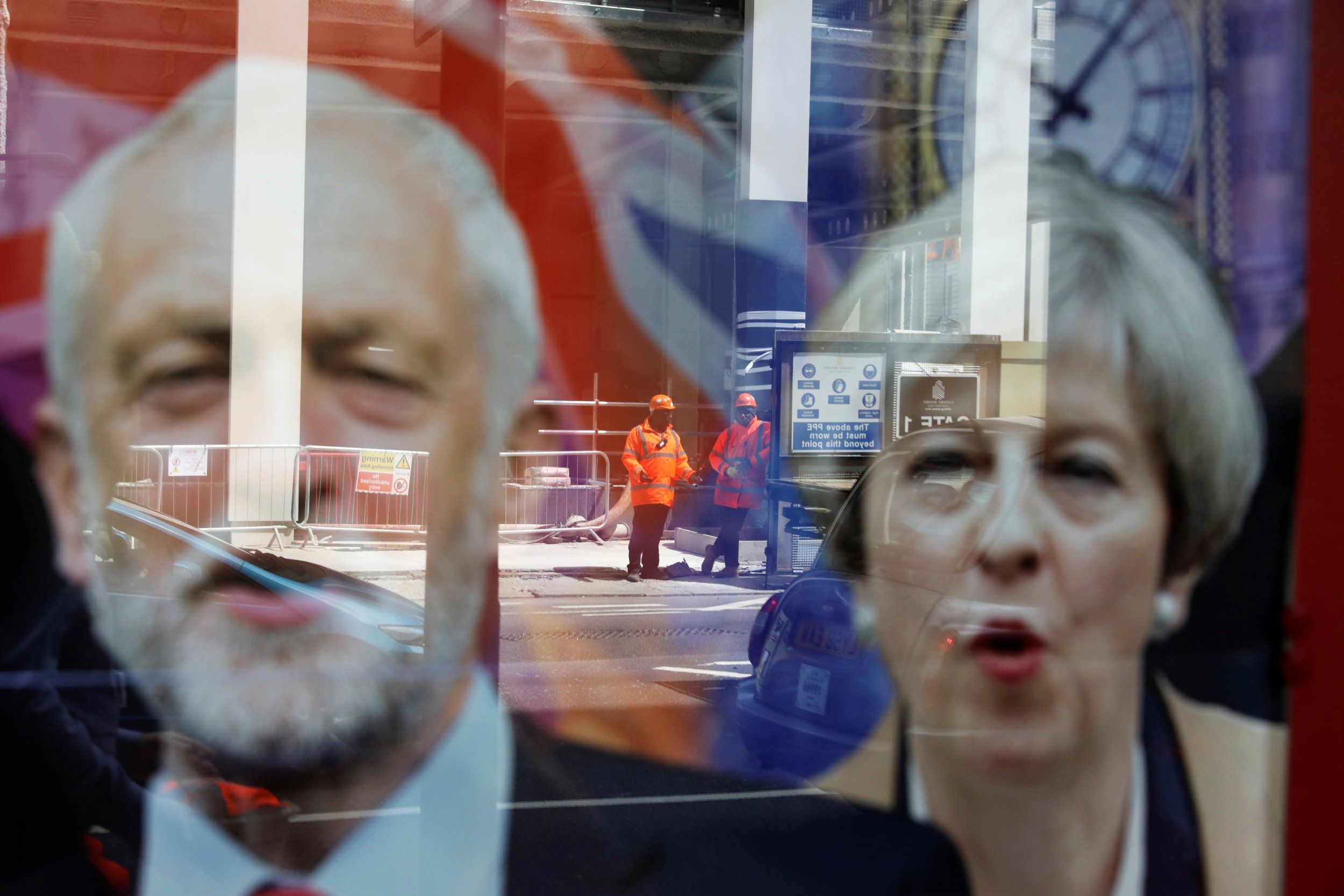 No party is set to win a majority in the British Parliament, according to a shock finding for the most authoritative projection of the country's general election result.
An exit poll commissioned by major broadcasters, released at 10 p.m. local time immediately after voting finished, showed Conservative Prime Minister Theresa May would win 314 of the British Parliament's 650 seats. The figure would put her short of the majority needed to guarantee the chance to form a government.
The poll is not definitive, but in the last general election, in 2015, it was far closer to the true result than polls published in advance. If it proves to be correct, it would represent a major embarrassment for May, who called the vote to try to build on her current 330 seats by a substantial margin.
Most of the British media and political establishment had predicted an easy win for May, who had so far proved popular during her premiership.
The poll showed that Jeremy Corbyn, leader of the left-wing Labour Party, would win 266 seats, the centrist Liberal Democrats would win 14, hard-right UKIP would win zero, the environmentalist Green Party would win one, and the Scottish National Party (SNP) would win 34.
The poll was produced in secrecy for the BBC, Sky and ITV by a team of eight leading political scientists led by John Curtice, a 63-year-old professor of politics from Strathclyde University in Glasgow.
Working throughout polling day, the group analyzed interviews with 30,000 voters who had already cast their ballot.
The unique access to people who had already voted means the poll is able to present a much more accurate picture of public opinion than ordinary opinion polling.
Britain's election followed a short campaign, after May surprised the nation by calling the vote in April, despite repeatedly saying she would wait until the next scheduled election, in 2020.
May had never won a general election as prime minister since she took over after former premier David Cameron resigned following the U.K.'s vote to leave the European Union in a referendum in June 2016.
Shortly after the campaign began, May had a lead of about 20 points in the polls. But this narrowed significantly as the election campaign wore on, at times slimming to around 6 points.
While Corbyn, a far-left candidate who many in the media and political establishment have always considered to be unelectable, ran a tight, compelling campaign, May was forced into an embarrassing U-turn over an unpopular pledge on social care and faced criticism for declining to appear in TV debates.