British Military Sent Back to Helmand as Taliban Offensive Continues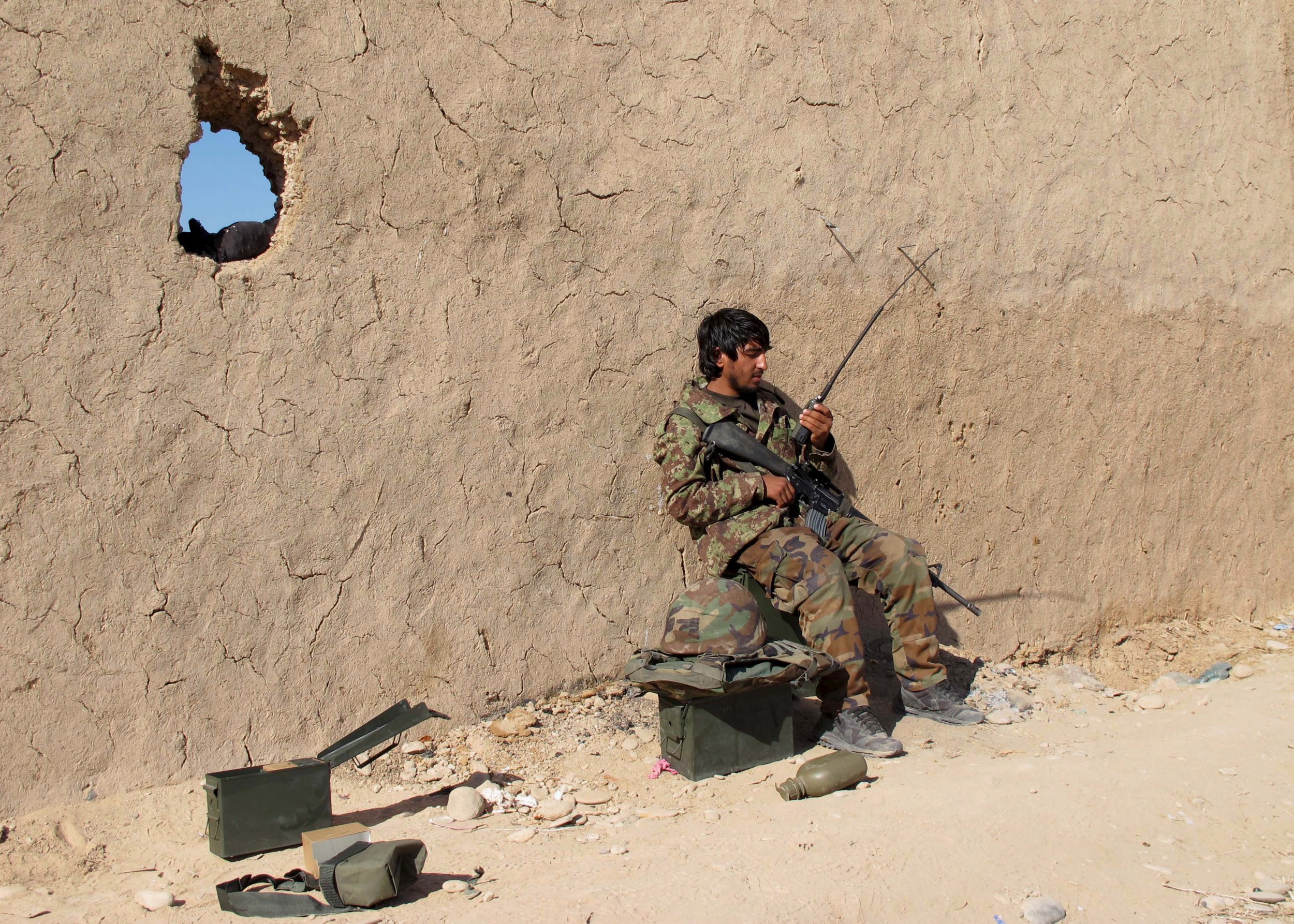 British military advisors have been sent to Helmand province in Afghanistan as the Taliban threatens to overthrow government forces in the town of Sangin, according to the BBC.
Afghan officials said on Monday that Helmand was "standing on the brink" of being taken over by the Taliban. On Tuesday morning, the BBC reported that Afghan police are struggling to hold off a Taliban offensive on the police headquarters in Sangin.
A British Ministry of Defense (MoD) spokeswoman told the BBC that military personnel were being sent to Camp Shorabak in Helmand in an "advisory role" and would not be deployed outside the camp. The spokeswoman said that the personnel were part of the NATO-led Resolute Support mission in Afghanistan, which comprises some 12,000 foreign soldiers. The London Times reported, however, that British SAS forces had been deployed in a combat role alongside U.S. special forces in a bid to quash the Taliban offensive in Sangin.
U.K. combat operations in Afghanistan ended with the withdrawal of the last British troops in October 2014. During the U.K.'s 13-year occupation, Britain suffered its heaviest losses in Sangin, with 106 British soldiers dying in the town—almost a quarter of the entire British death toll.
Also on Monday, a suicide bomber on a motorbike killed at least five soldiers after attacking a joint U.S.-Afghan patrol near Bagram air base in eastern Afghanistan. Taliban spokesman Zabihullah Mujahid claimed that the group had carried out the attack and that 19 U.S. soldiers had been killed, though this figure has not been independently verified.
A Pentagon report released earlier in December found that Afghanistan's overall security has deteriorated in the second half of 2015, with an uptick in Taliban attacks. Taliban militants hit Kandahar airport in December and briefly took control of the northern city of Kunduz in October.