Helmand Province 'On the Brink' of Falling to the Taliban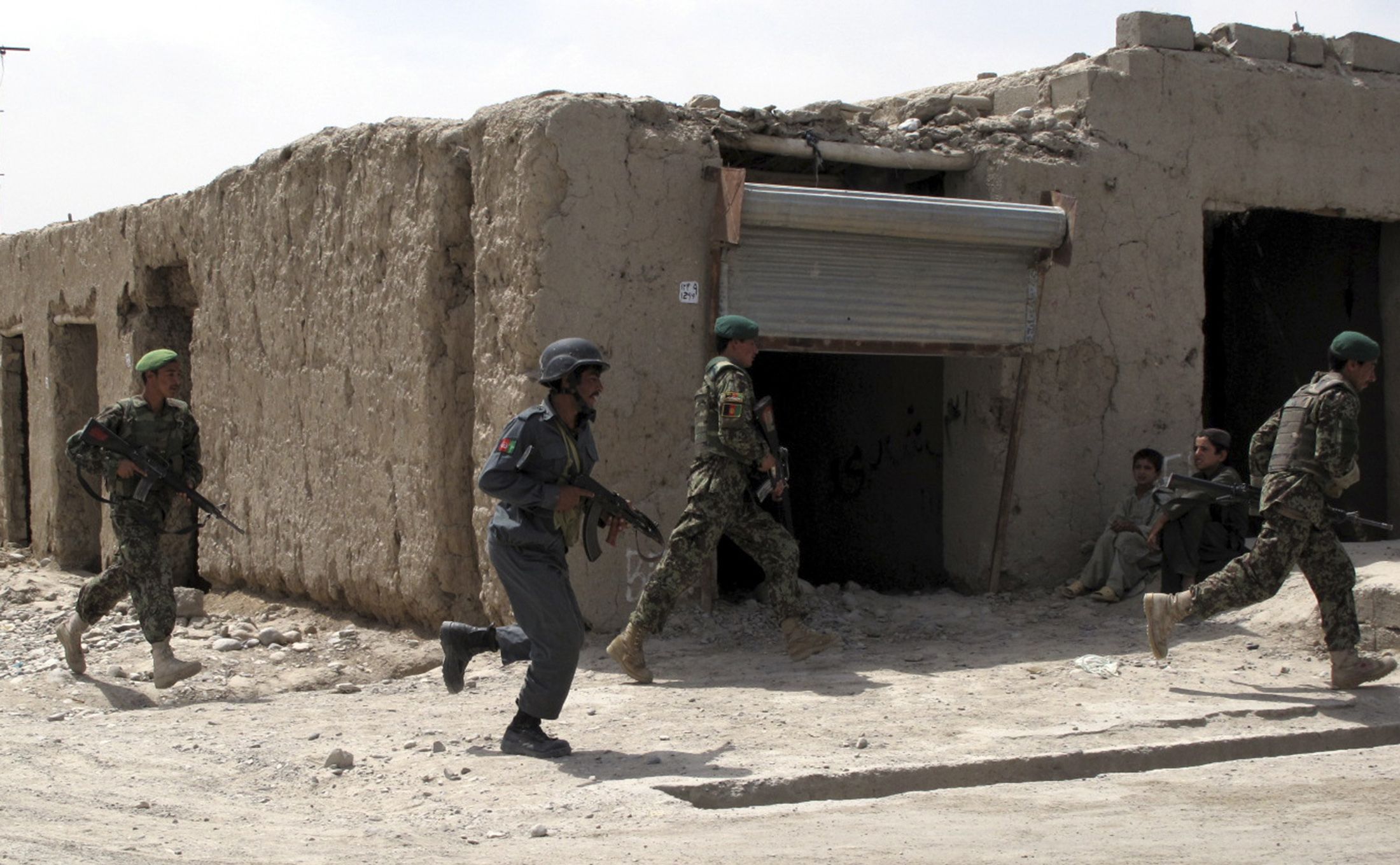 Taliban gunmen have captured most of the Afghan town of Sangin from government forces and it is close to falling into the militant group's hands unless President Ashraf Ghani sends assistance, Afghan officials said on Monday.
During the British occupation of Afghanistan from 2001 until 2014, 106 British soldiers were killed in the town of Sangin, in Helmand province—a figure that represents almost a quarter of the entire British death toll.
"Your Excellency, Helmand is standing on the brink and there is a serious need for you to come," deputy governor of Helmand Mohammad Jan Rasulyar wrote on his Facebook page on Sunday, according to the Associated Press.
"Be quick and act on this!" he continued. "Protect Helmand from this life-and-death situation and distance yourself from the circle of those lawyers who tell you everything is OK and the situation is normal … We don't provide food and ammunition to our forces on time, do not evacuate our wounded and martyred soldiers from the battle field, and foreign forces only watch the situation from their bases and don't provide support."
Rasulyar added that over 90 members of the Afghan security forces had been killed in the past month, without specifying if this was in Helmand alone, and hundreds in the past six months.
Police commander Mohammad Dawood told the BBC on Monday that Sangin needs urgent assistance if it is to stay under Afghan control.
"I have casualties lying around me; we haven't eaten for the past two days," he said. "If we don't get support in the next hour or so, our fighters will be captured alive … We only have the police HQ under our control and have a battalion of the national army with us. The district office and the intelligence directorate are under enemy control."
The loss of the town would be a humiliating setback for the Afghan forces, who were trained for years by British and U.S. forces as Kabul hoped to show that it could handle the insurgency after international troops ended their combat operations in the country at the end of 2014. The Taliban took control of Kunduz in September but Afghan forces, backed by U.S. air strikes, recaptured the strategic northern city.
Sangin is a town of approximately 14,000 people and is a hotspot for the country's opium trade, which the Taliban uses as a source of revenue.