Taliban Attack Kandahar Airport, Killing at Least Nine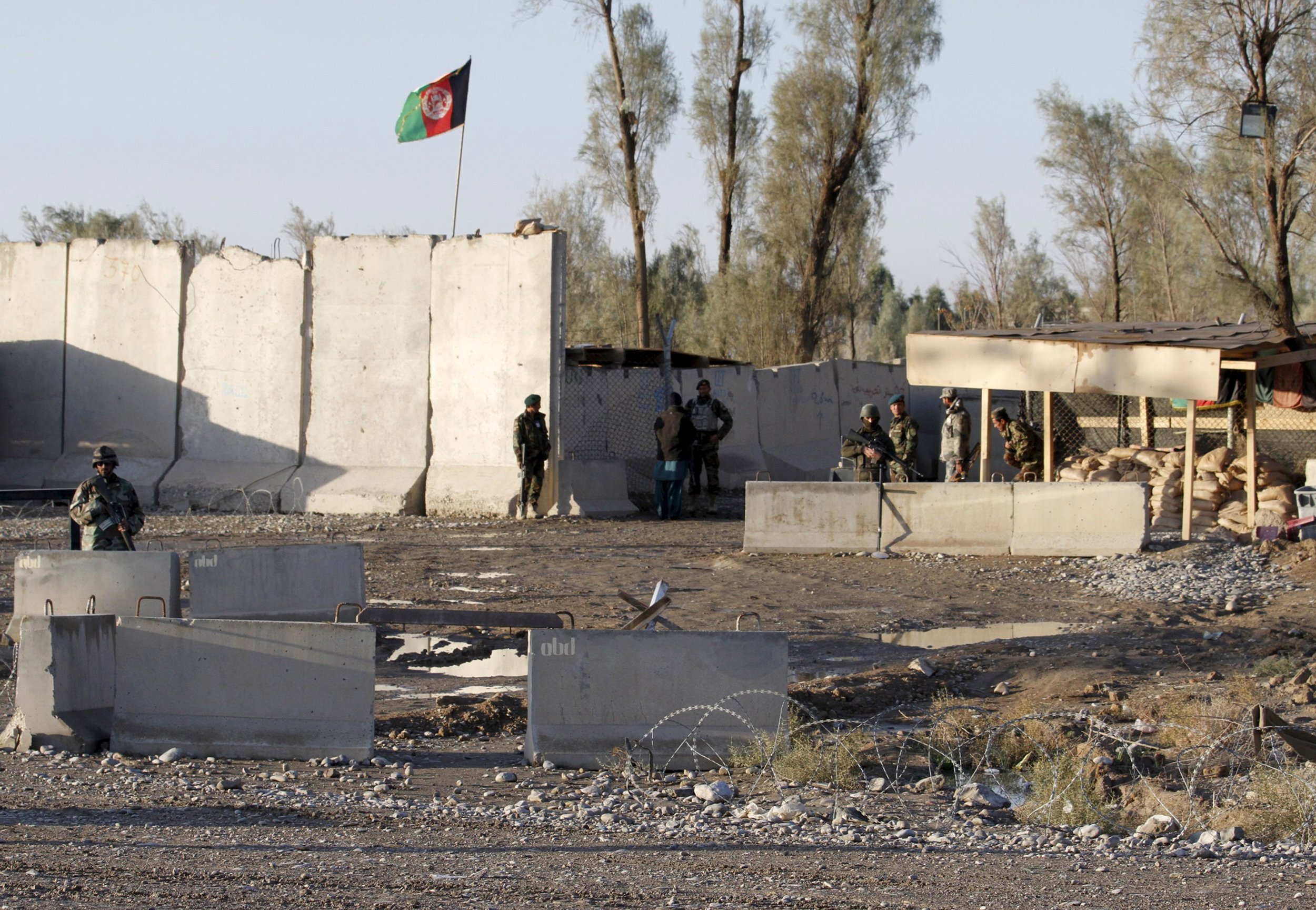 Taliban militants killed at least nine people during an attack on Tuesday night on the airport in Kandahar, Afghanistan's second city, the BBC reported.
A spokesman for the Kandahar provincial governor told AFP that "several insurgents managed to breach the first gate" of the heavily-fortified complex, which hosts the joint military headquarters of Afghan and NATO troops. The attack came as Afghan President Ashraf Ghani travelled to Pakistan on Tuesday for talks aimed at gathering support for the war-torn country.
The Taliban claimed responsibility for the attack and reportedly met with heavy resistance from troops inside the airport. Raziq Shirazi, the air-force commander in the south of Afghanistan, told the BBC that civilians were among the dead and injured. Al Jazeera reported the death toll as at least 22 military officers and nine Taliban fighters as of Wednesday morning. Militants also attacked buildings that house government employees and military bases at the airport, according to Al Jazeera.
The Taliban has been dealing with internal divisions since the death of its founder Mullah Mohammad Omar was confirmed in July. Omar died in April 2013 in a Pakistani hospital, but Taliban leaders decided to cover up his death in a strategic military decision.
Mullah Akhtar Mohammad Mansour was named as the group's new leader in July, raising the possibility of a split in the Taliban as several senior leaders walked out of the meeting at which he was appointed. Intermittent fighting between rival Taliban factions has followed Mansour's appointment, with more than 50 people being killed near the western Afghan city of Herat.
An Afghan government spokesman claimed on Friday that Mansour had died after sustaining injuries during a firefight at a recent meeting of Taliban commanders in Pakistan. The Taliban have denied he was injured and released an audio message on Saturday purporting to show that Mansour was alive.