Taliban Leader Mullah Akhtar Mansour 'Died of Injuries', Says Afghan Spokesman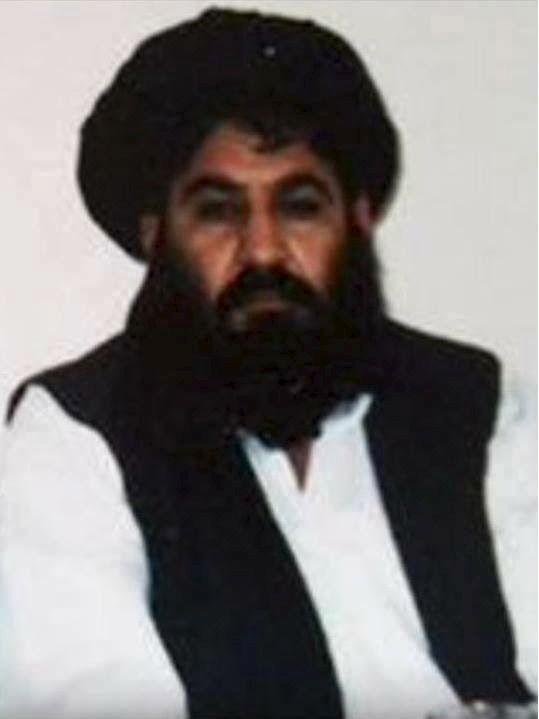 The Taliban's leader Mullah Akhtar Mohammad Mansour has died of his injuries sustained in a firefight at a recent meeting of the group's top commanders near the Pakistani city of Quetta, an Afghan spokesman said on Friday.
"Taliban leader Mullah Akhtar Mansour died of injuries," Sultan Faizi, the spokesman for the Afghan first vice president, wrote on Twitter .
Faizi did not provide any further evidence of Mansour's death and the Taliban has denied that he was injured in the firefight as confusion continues to surround his fate. However, both Pakistani and Afghan officials told AFP news agency that credible evidence suggested Mansour was "very seriously" injured in an incident.
He did not respond to Newsweek 's requests for further information about Mansour's alleged death.
Reports emerged on Wednesday that Mansour was injured after an argument broke out at the meeting between the divided group's senior leaders. A Taliban spokesman called the reports "absolutely baseless" but the group typically does not speak publicly on the status of its prominent members.
For two years, the militant group denied that its former supreme leader Mullah Omar had died until Afghan officials revealed in July that Omar he died in a hospital in Pakistan in 2013.
The group is yet to release video or audio evidence that Mansour is still alive since the incident was reported.
Mansour has led the Taliban for four months since the death of Omar was announced by the group. Deadly suicide attacks against Western and Afghan government targets have continued under his tenure. The group also captured the northern city of Kunduz in September before Afghan troops backed by U.S. airstrikes wrestled it back.
Pakistan-sponsored peace talks between Afghan President Ashraf Ghani's administration and the Taliban have stalled since the announcement of Omar's death while the Taliban has become more fractured after Mansour's elevation to leadership.
A faction of the Taliban splintered from Mansour's group in November and aligned itself with the Islamic State militant group (ISIS). The group is led by Mullah Mohamed Rasool, a former member of the Taliban's ruling council.