British Politician Boris Johnson Hung Up On Donald Trump's Call Because He Thought It Was a Prank
British Conservative Party politician Boris Johnson wasn't expecting to receive a call from Donald Trump last week, and was so taken aback when the president did call that Johnson assumed it was a prank and hung up.
In an interview with British newspaper The Sunday Times, Johnson explained that he received a call from someone claiming to be at the switchboard of the prime minister's residence. The call came while Trump was in the UK last week for an official state visit.
"The person had a mild Irish accent and said, 'This is the No. 10 [Downing Street] switchboard, we have got the President of the United States for you. I am just going to patch you through to the White House situation room,'" Johnson told the newspaper.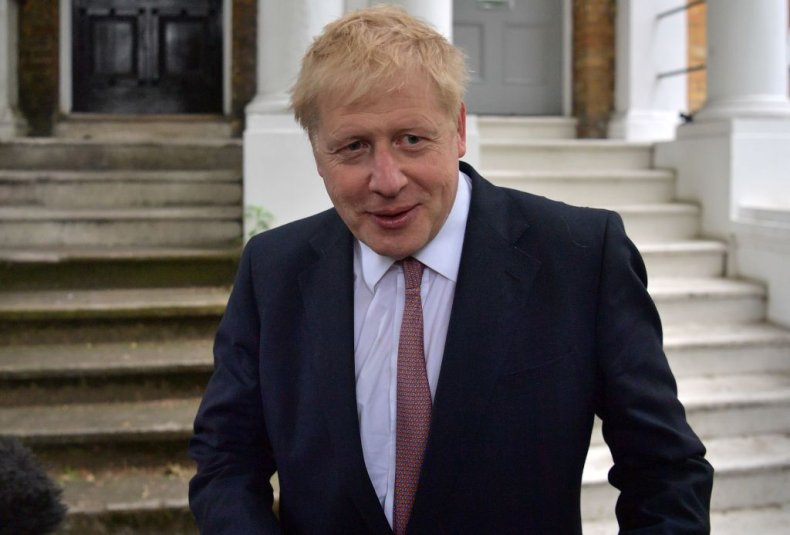 "Thinking quickly as I do, I said, 'To all our listeners on Radio Kilkenny, I was not fooled for an instant.'" the politician continued, explaining that he then hung up the phone as he assumed it was a hoax. Just to be sure, Johnson called the prime minister's residence directly, asking if Trump had indeed tried to call.
"And indeed it was the president," the British politician said.
When Johnson and Trump finally spoke, he told the politician that he "not only wished me well but was very keen to intensify our economic co-operation and to do a free trade deal" with the UK.
Johnson may have had good reason to be skeptical of Trump's call. Last year, he was actually the victim of an 18-minute prank call from a man pretending to be Armenia's newly elected prime minister Armen Sarkissian. Some blamed the Russian government at the time, saying it was attempting to embarrass the UK.
Johnson is a prominent Brexit supporter, who resigned as foreign secretary last summer over disagreements with Prime Minister Theresa May's leadership. May has now officially resigned as prime minister and will only stay on in the role until a replacement is found from within the Conservative Party. Currently, Johnson is seen as the favorite candidate to take over the leadership role.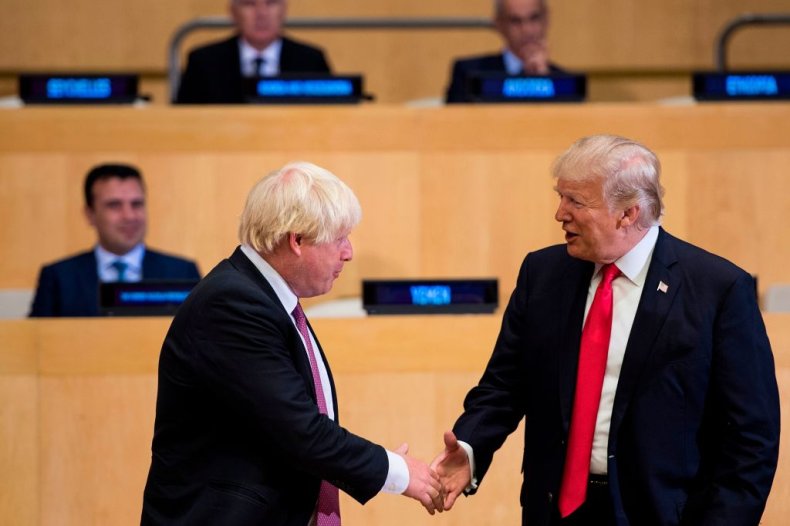 Trump publicly praised Johnson during his visit to the UK. Speaking about the British politician, as well as fellow prominent Brexit-backer Nigel Farage, Trump said: "Well I like them, I mean they're friends of mine, but I haven't thought about supporting them. Maybe it's not my business to support people. But I have a lot of respect for both of those men."
Although Johnson, who previously served as the mayor of London, is seen by many as the frontrunner to take over for May, several others have thrown their hat in the ring as well. In total, 11 members of parliament are vying to take over the government's reigns, hoping they will be able to convince their peers that they'll be more successful than May in dealing with the ramifications of Brexit.