British Royals Get the New Range Rover Before the Rest of Us
The Duke and Duchess of Cambridge were spotted climbing out of a next-generation 2022 Land Rover Range Rover in Ireland while attending the 1st Battalion Irish Guards' St. Patrick's Day Parade.
Prince William and his wife Catherine, known before her marriage as Kate Middleton, have been able to get their hands on the new model before the public.
The 2022 Land Rover Range Rover is a completely refreshed SUV. On the outside, a new grille marks the front while the lines that stretch from front to back evoke the company's cars of the past.
It can either be had with a turbocharged 3.0-liter six-cylinder mild hybrid engine or a twin-turbocharged 4.4-liter V8. Both are paired with an eight-speed automatic transmission.
The company says that the interior materials are more sustainable than any vehicle it's built before, offering a number of customizable options.
Customization appears to be the name of the game. Prospective buyers have the option of a four-, five-, six-, or seven-seat configuration. The rear cargo area sports a height-adjustable power assisted load floor.
Available later this spring, the Range Rover starts at $101,000, not including destination fees.
The royal family have long appreciated Land Rover and Jaguar, having bestowed both of them with three royal warrants since 1951. A royal warrant allows a company to display the coat of arms of the member of the royal family that issued the warrant.
Jaguar Land Rover has royal warrants from Queen Elizabeth II and Prince Charles.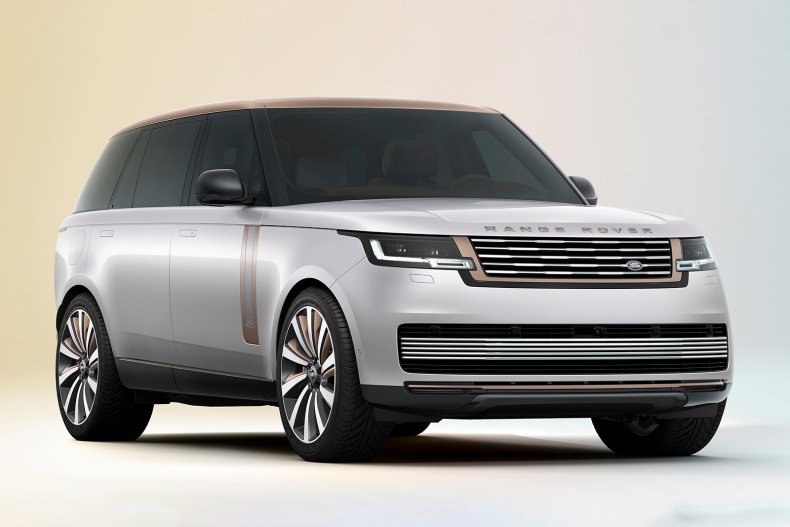 Prince Phillip had a penchant for Land Rovers throughout his life. He drove Range Rovers, Defenders and various other models until 2019, when he crashed a Freelander and retired from driving.
He loved the Defender so much that he commissioned a custom Defender 130 Gun Bus to haul hunting parties. It was later used to carry his casket when he died in 2021.
For official engagements, the royal family uses a fleet of limousines, among other cars.
The Queen has two Bentley State Limousines that she's been traveling in since 2002, presented to her for her Golden Jubilee. The cars are based on the Bentley Arnage that was in production from 1998 to 2009.
Additionally, three Rolls-Royce limousines have been in service. A Phantom IV entered the fleet in 1950. Two Phantom VIs were added, one in 1978 and another in 1987.
The relationship between the royal family and Land Rover goes back to 1948, when the company gifted its 100th production vehicle to King George VI, the Queen's father.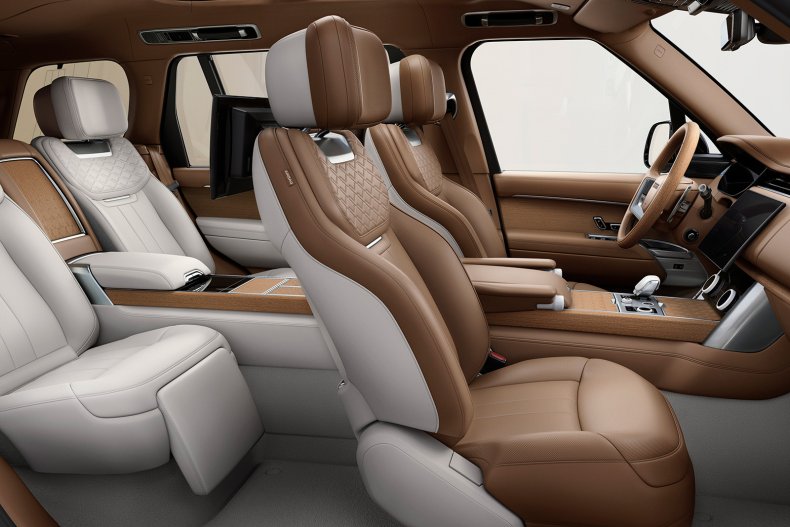 Two 2012 Jaguar XJ limousines and and three Daimler DS420 limousines are also in the stable.
Prince Charles is an Aston Martin fan, having driven a DB6 Volante the Queen bought him in 1970 for his 21st birthday. He later converted the engine to run on bioethanol that comes from undrinkable wine and whey.
After Prince William and Middleton's wedding, the Prince borrowed that DB6 Volante for a drive from Buckingham Palace to their residence at Clarence House
Before then, his first car was an MGC GT. In the 80s and 90s, he drove a Vantage Volante and a Virage Volante. He uses a 2018 Jaguar I-Pace for local London trips.
Prince Harry drove Meghan Markle to their wedding reception in an electric 1968 Jaguar E-Type Zero, an EV conversion that the company's Jaguar Classic division offers on E-Types.
Newsweek reached out to Land Rover for comment but did not hear back by press time.