Britney Spears has revealed that she's currently in the process of purchasing herself a new home, three months after the end of her conservatorship.
The pop icon, 40, is in the throes of newfound freedom after a judge ruled in November 2021 that her controversial 13-year conservatorship—during which her personal and financial decisions were taken out of her hands—could be dissolved.
In an Instagram post on Tuesday, the "Toxic" singer shared video footage of the rolling green hills surrounding her palatial Southern California home as she revealed that after several years she was planning to move into a new property.
"So this is the view from my room ... it's pretty spectacular !!!!" Spears captioned the post. "I've lived in this house for seven years and I'm in the process of buying a new home ... it's time for change !!!!
"I've been pretty modest about the home I live in now !!!! I know you guys have seen me dance in my living room .... but honestly I have three living rooms !!!! Maybe one day I'll give you guys a tour but until then here's the pink sky !!!"
The star, who announced her engagement to Sam Asghari back in September 2021, has now regained more control over her life and decisions following the end of her conservatorship, which was put in place in 2008 amid mental health concerns.
Her father, Jamie Spears, oversaw the personal and financial arms of the conservatorship from when it was implemented until 2019, when he stepped down from the personal branch, citing health issues.
In September 2021, he was suspended from the arrangement amid accusations of misconduct. The conservatorship was brought to an end in November 2021.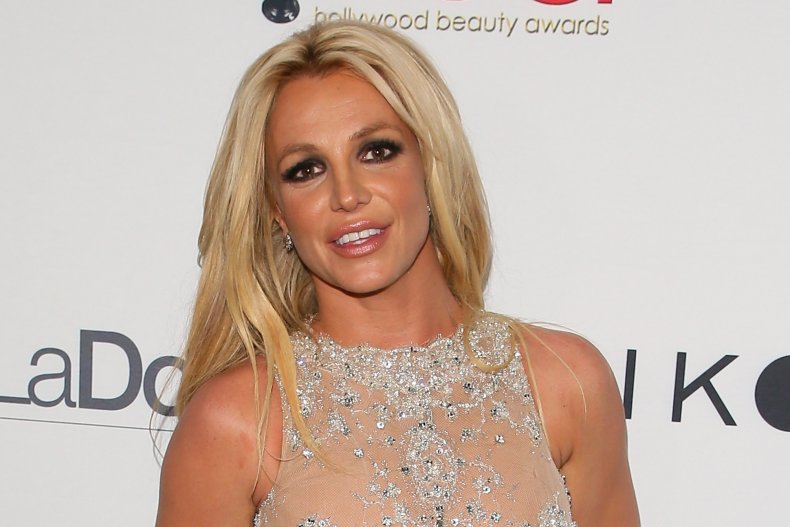 Earlier this month, Britney Spears took to Instagram to share details of a December 1, 2021 letter that she had received from Democrat Representatives Eric Swalwell and Charlie Crist.
The lawmakers congratulated the mother of two and her attorney, Mathew S. Rosengart, for their pivotal court victories.
Crist and Swalwell wrote: "To that end, we wanted to personally invite you and your counsel to meet with us in Congress at a mutually convenient time to describe in your own words how you achieved justice.
"There is no doubt that your story will empower countless others outside the millions that are already inspired by you and your art."
The congressmen added that, should she interested, they wanted to learn more "about the emotional and financial turmoil you faced within the conservatorship system."
In her Instagram caption, Britney Spears said she was "immediately flattered" by the request but "at the time I wasn't nearly at the healing stage I'm in now."
"I'm grateful that my story was even ACKNOWLEDGED," she wrote. "Because of this letter, I felt heard and like I mattered for the first time in my life!!!"
During a June 2021 testimony about her conservatorship, the singer alleged that she was forced to perform, take medication and wear a contraceptive device against her will.
With the #FreeBritney movement going global, the Louisiana-raised star received an outpouring of support from fans and fellow celebrities alike.
Her case also gained bipartisan attention on Capitol Hill, where lawmakers pushed for legislative changes to better protect those under legal guardianships and conservatorships.