Britney Spears' Ex-Husband Jason Alexander Makes Appearance at 'Free Britney' Rally
Wednesday, Britney Spears' ex-husband, Jason Alexander, made an appearance at a "Free Britney" rally. About 16 years ago, the Britney artist and her childhood friend were married for approximately 55 hours.
Spears has recently been at the Superior Court of California in Los Angeles to end her father's control as her legal conservator. Jamie Spears, the "Toxic" singer's father, has been the legal conservator for the past 12 years. Spears wants to replace her father's role and appoint Jodi Montgomery, her care manager, as her new legal conservator.
The court documents stated: "We are now at a point where the conservatorship must be changed substantially in order to reflect the major changes in her current lifestyle and her stated wishes."
Last month, Alexander spoke about the #FreeBritney movement in a video interview with Isaac Weishaupt, the host of the podcast, Conspiracy Theories & Unpopular Culture. Spears' ex-husband mentioned how she felt the strain of not being in control of her own music.
"When I was with Britney in 2004, she was already telling me stuff, even before there was a conservatorship. She was not in control of producing her album or writing her music, or anything. She wasn't really happy then," Alexander said.
"They've used that control over her. I don't think she's really known how to fight against it. Yes, she does support the #FreeBritney movement. I do know that for a fact. She's really been a prisoner. She's been playing along with the script, but kind of waiting it out," he added.
The recent #FreeBritney movement was kickstarted by fans on social media. The fanbase has been campaigning for the Femme Fatale pop star to be removed from her father's conservatorship, worried the singer is not being allowed to take control over her own life.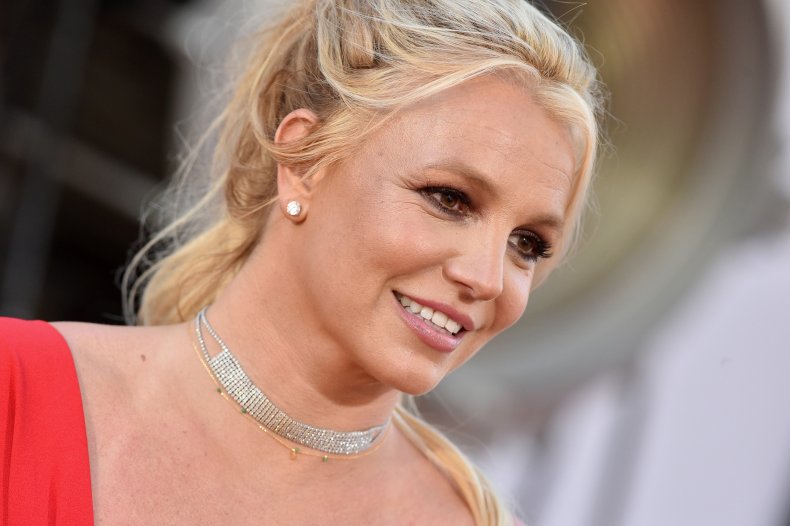 About eight years ago, Alexander spoke about his 2004 wedding with the music superstar in an interview with ABC News. After Spears invited him to Las Vegas, the two had flown there in a private jet. Soon after getting married at a Vegas chapel, Alexander had to sign the annulment papers that would end their marriage.
The annulment papers stated that Spears had "lacked understanding of her actions, to the extent that she was incapable of agreeing to the marriage."
"Don't be a nice guy. Nice guys finish last. Look out for yourself. If you are going to really get involved into a relationship with a celebrity and you are just an average Joe, make sure you are thinking business," he said.
Newsweek reached out to a representative of Britney Spears for comment.