Britney Spears' Father Is Trying to Extort $2 Million From Conservatorship, Says Lawyer
Britney Spears' attorney has condemned her father Jamie Spears and accused him of trying to extort around $2 million from the pop star as she continued her ongoing battle to end her conservatorship.
On Monday, Mathew Rosengart, representing the 39-year-old singer, filed a supplemental petition to remove Jamie Spears from her conservatorship, saying that his response to his daughter's request to remove him was "quid pro quo."
Rosengart said in court filings that Jamie Spears wanted about $2 million in fees for the cost of his attorneys and experts handling the media in exchange for stepping down as her conservator.
"Mr. Spears's blatant attempt to barter suspension and removal in exchange for approximately $2mn in payments, on top of the millions already reaped from Ms. Spears's estate by Mr. Spears and his associates, is a non-starter," Rosengart said in the 12-page court filing.
"Regardless of the past, Mr. Spears and his counsel are now on notice: the status quo is no longer tolerable, and Britney Spears will not be extorted."
In August, Jamie Spears' counsel said he intended to step down as conservator and relinquish control of his daughter's $60 million estate for the first time as he did not believe a public battle was in Britney Spears' best interest.
However, the "Toxic" singer's father has not yet confirmed a date for when he intends to officially step down and has said he is waiting to received the latest bill for work by his lawyers approved by the court.
Per the conservatorship rules, Britney Spears pays for all costs incurred by her and others.
The next court hearing in the case is set for September 29.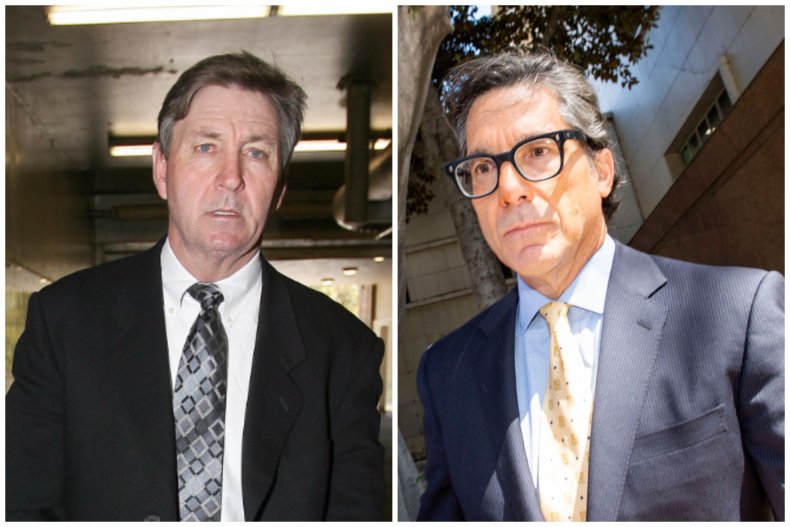 Rosengart continued in the filing: "Having finally acknowledged that his time as conservator should end, Mr. Spears is obligated to step down without condition and without seeking to extract anything further from his daughter. Indeed, Mr. Spears should resign now and if he does not, this Court must suspend him on September 29th."
Newsweek has reached out to attorneys for Jamie Spears for comment.
His legal team has not yet publicly commented on Rosengart's extortion claims but Jamie Spears has repeatedly said he has always acted in his daughter's best interest.
Britney Spears described her 13-year-long conservatorship as "abusive" in testimony on June 23. Since then, the pop star has succeeded in appointing her own attorney, Rosengart, who is working towards Jamie Spears' removal from the arrangement.
Rosengart has continued to insist that Jamie Spears resign immediately, and added in this week's filing: "Although his departure is a foregone conclusion, Mr. Spears should simply agree to resign immediately. Under the circumstances, that would be the legally correct, decent, and graceful thing to do."