The life of Britney Spears was so strictly controlled that she was restricted from doing simple things that most people take for granted, including eating sushi, according to a documentary just released.
The film by The New York Times, called Controlling Britney Spears, released on Friday on the FX cable network and on Hulu, makes disturbing claims about the conservatorship that the star's father, Jamie Spears, had presided over since 2008.
Alex Vlasov, an employee of Black Box Security, which had been hired to protect the star, described how she faced constant surveillance.
Apparatus monitored her communications and secretly captured audio recordings from her bedroom, including interactions with her boyfriend and children, he said.
"It really reminded me of somebody that was in prison," Vlasov said, "and security was put in a position to be the prison guards essentially."
The singer's father, Jamie Spears, was appointed conservator in 2008, shortly after his daughter was taken to the hospital for psychiatric evaluations amid concerns over her mental health. It gave him control over her life and her estate.
Vlasov said that the singer's phone was monitored through a set-up in which the iCloud account on the device was mirrored on an iPad and on an iPod which her father and business manager for her estate, Robin Greenhill, from Tri Star Sports and Entertainment Group, had access to.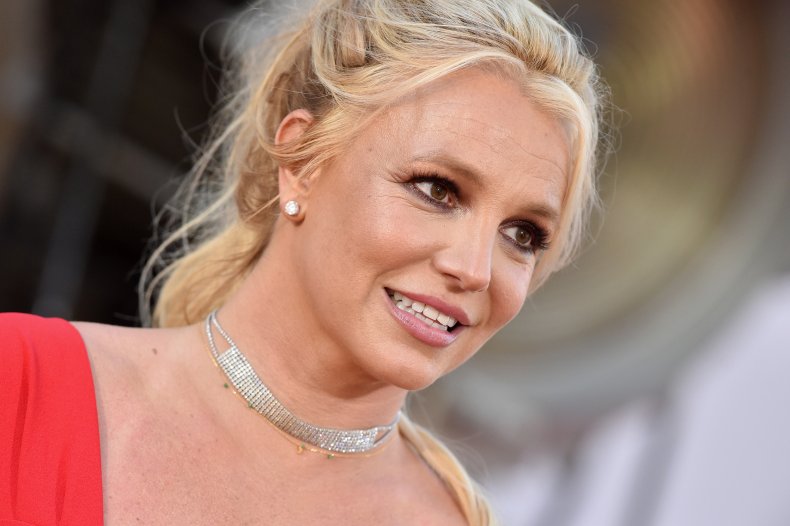 "Her own phone and her own private conversations were used so often to control her," Vlasov said, according to the Times.
He said he was given a USB drive that had 180 hours of recordings which he had been asked to delete because it was "extremely sensitive."
Some of the recordings, which had been reviewed by the Times, were made in September 2016 when a court investigator was conducting a periodic review.
"That raised so many red flags with me," Vlasov said, "and I did not want to be complicit in whatever they were involved in."
Revelations about her restricted life were made in a prior film Framing Britney Spears.
Those details, plus her own account in a June court hearing in which she requested her conservatorship come to an end, gave momentum to the Free Britney movement.
However, the fans of the star involved in the movement were infiltrated and investigated by Black Box Security, Vlasov said.
Meanwhile, Tish Yates, head of wardrobe for some of Spears' tours told the documentary she had to get the approval of Greenhill who resisted giving permission for even minor expenditures such as sushi.
Yates said: "I would hear Robin say, 'You had sushi yesterday, it's too expensive."
Yates also said that Spears saw a pair of Skechers she wanted at the mall but was not allowed to buy them out of her personal allowance.
Yates bought them out of her wardrobe budget, telling the documentary she told her, "We'll say these didn't work for stage. Take them home."
A lawyer for Jamie Spears has said his actions "were well within the parameters of the authority" of the conservatorship and had been done "with the knowledge and consent of Britney, her court-appointed attorney, and/or the court."
Newsweek has contacted for comment Black Box Security, whose lawyer said the firm had always conducted itself "within professional, ethical and legal bounds."
The firm was "particularly proud" of the work "in keeping Ms. Spears safe for many years," the statement added, according to the Times.
In September, Jamie Spears said that he supported ending the conservatorship. A hearing on the case is scheduled for Wednesday in Los Angeles Superior Court, Reuters reported.