Britney Spears' Nude Instagram Post Defended By Fans
Britney Spears has posted a nude photo to Instagram and fans of the pop star are celebrating her newfound freedom.
The 40-year-old has been enjoying her life post-conservatorship in recent months and documenting her new experiences on social media.
Until recently, Spears lived under a strict conservatorship, with all of her personal and financial decisions controlled by her father.
After a tumultuous year of court drama, the "Toxic" hitmaker's assets are now back under her control—and her Instagram has been reflecting how she is now living her life on her own terms.
On January 6, Spears posted a fully nude photo to Instagram, with her modesty just about protected by emoji flowers.
"Free woman energy has never felt better," she captioned the photo and disabled comments.
Despite some fans sharing concern for the star's well-being, most are celebrating Spears' newfound freedom.
"Britney Spears being able to do whatever the hell she wants WAS THE ENTIRE Speaking head POINT OF THIS," tweeted Netflix's Jarett Wieselman.
"I stand by Britney Spears and whatever she posts on Instagram," read another tweet.
While another added: "I don't care what Britney Spears does as long as she's happy. Y'all better leave her alone and let her live her best life. She f**ing deserves it."
Another tweet reads: "Girl if Kim Kardashian and other celebs can post nudes, so can the Queen Britney Spears."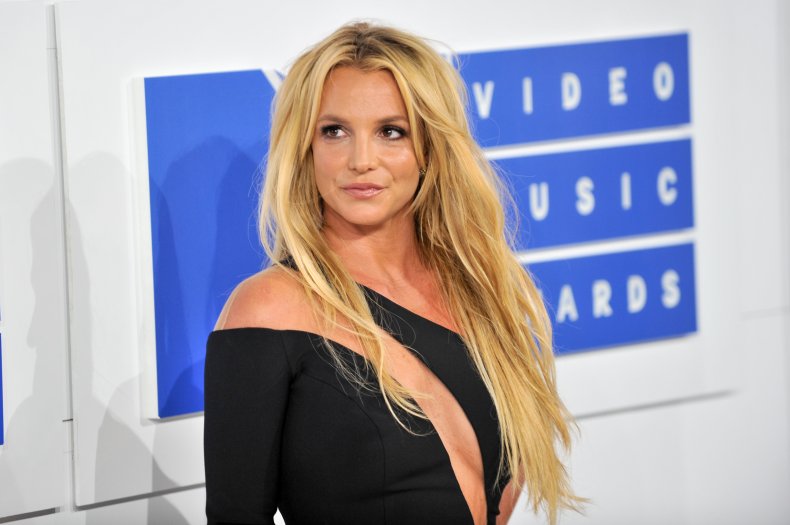 "britney spears posting full nudes on instagram is the level of no fucks given i strive to achieve in 2022," said another.
Another tweet, with more than 1,000 likes reads: "Britney doesn't owe anyone—from her family to her fans—anything. Not purity, not new art, not even palatability. The whole point has always been that she—like everyone else being held under immoral conservatorship—should be able to do whatever the hell she wants."
Last month, Spears opened up about being in "fake denial" and coping with severe hurt during her conservatorship.
"From every angle I was being hurt for no reason and my family was hurting me. I went into a state of shock and the way I coped was being [in] fake denial. It was too much to really face," Spears wrote in a lengthy Instagram post.
She added that she "screamed alone a lot and kept all that pain to myself."
"I chose the fake denial 'everything's totally fine' approach because I didn't want to cause conflict. I was NICE, FAKE, and I was absolutely screaming inside. I wanted to be nice but what they did to my heart was unforgivable!" she said.