Britney Spears Says She Was in 'Fake Denial,' Coping With Hurt While Screaming Inside
Britney Spears revealed in a new social media post that she was in "fake denial" and coping with severe hurt as she navigated her way through her controversial 13-year conservatorship.
In a lengthy Instagram post on Monday, the 40-year-old pop star offered more details about her embattled family life, noting that she was often "screaming inside" while fighting for control over her career.
"From every angle I was being hurt for no reason and my family was hurting me. I went into a state of shock and the way I coped was being [in] fake denial. It was too much to really face," Spears wrote.
She added that she "screamed alone a lot and kept all that pain to myself."
"I chose the fake denial 'everything's totally fine' approach because I didn't want to cause conflict. I was NICE, FAKE, and I was absolutely screaming inside. I wanted to be nice but what they did to my heart was unforgivable!" she said.
Last month, a California judge ruled that Spears's conservatorship would be terminated, granting her freedom from an arrangement that had allowed her personal and financial decisions to be controlled primarily by her father for more than a decade. Since then, the Grammy-winning singer has been an outspoken critic of her family, often revealing in intimate social media posts how the last 13 years affected her.
On Monday, Spears went on to explain that while under her conservatorship, she asked to perform new songs or make remixes of her old ones, only to be repeatedly told "no."
"People have no idea the awful things that were done to me personally...and after what I've been through, I'm scared of people and the business! They really hurt me! Not doing my music anymore is my way of saying [f*** you] in a sense when it only actually benefits my family by ignoring my real work," she wrote.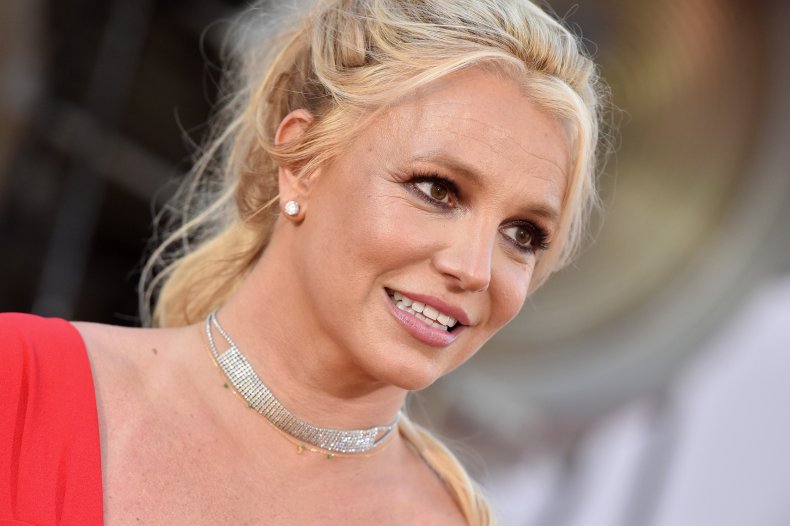 Spears also reflected on her belief in God, noting that at one point during her conservatorship she stopped practicing her faith. Now, the pop star said, prayer has allowed her to cope with her past and move forward in life.
"My goal this year is to push myself a bit more and do things that scare me," she continued. "We are just people and I'm not superwoman but I do know what makes me happy and brings me joy and I try to meditate on those places and thoughts that enable me to experience it."
She went on, "To the outside world it must seem like I'm extremely insecure and if people really knew what I went through, I think they would understand COMPLETELY where I'm coming from!" She reiterated how important it is to "pray, pray, pray."