Inside Britney Spears' Parents' War of Words as Dad Steps Down From Conservatorship
Britney Spears scored a huge court victory on Thursday, when her father, Jamie Spears, agreed to step down as the star's conservator.
After the pop icon's lawyer, Matthew Rosengart, filed a 120-page petition to the Los Angeles Superior Court requesting last month that her father be removed as her conservator, representatives for Jamie Spears filed documents confirming that he will step down from that role after 13 years at the helm.
An attorney for Jamie Spears wrote in the filing that there are "no actual grounds for suspending or removing him under Probate Code section 2650," but explained that he has opted to step down because of the "public battle with his daughter."
The filing also showed that questions remained on Jamie Spears' side about Britney Spears' stability, as it continued: "It is highly debatable whether a change in conservator at this time would be in Ms. Spears' best interests."
However, one particular part of the filing raised eyebrows, when Jamie Spears directed a few choice words at his ex-wife, Lynne Spears, who has publicly sided with her daughter throughout the contentious court battle.
"Instead of criticizing Mr. Spears, Lynne should be thanking him for ensuring Ms. Spears' well-being and for persevering through the years-long tenure requiring his 365/24/7 attention, long days and sometimes late nights, to deal with day-to-day and emergency issues—all to protect Ms. Spears and those around her charged with protecting his daughter," read the filing.
"Lynne has had only limited involvement in Ms. Spears' life these last thirteen years. She has not had a parental role in her life for decades," the filing continued.
For her part, Lynne Spears opted to focus on the news at hand on Thursday, with her lawyer in a statement to The New York Times that she was "pleased Jamie has agreed to step down."
"Lynne entered into this conservatorship to protect her daughter almost three years ago. She has accomplished what she set out to do," the statement added.
This isn't the first time that Lynne Spears, who has been divorced from Jamie Spears since 2002, has made statements on the conservatorship.
Following Britney Spears' emotional June 23 court testimony, during which she said that she was made to wear an intrauterine contraceptive device, Lynne Spears lauded her daughter for her "very courageous showing" and "baring her heart to the court in an impassioned plea to be heard on several requests."
The day after the testimony, Lynne Spears' attorney, Gladstone Jones, described the matriarch as a "very concerned mother."
By July, Lynne Spears said in a declaration to the court that her 39-year-old daughter was "living in custody," due to Jamie Spears' "microscopic control."
She added in the documents: "During the time of crisis, I witnessed my daughter be compelled by that doctor, with the knowledge and encouragement of Mr. Spears, to enter a health facility that she did not want to enter, where she was threatened with punishment if she did not stay for medical treatment that she did not want to endure."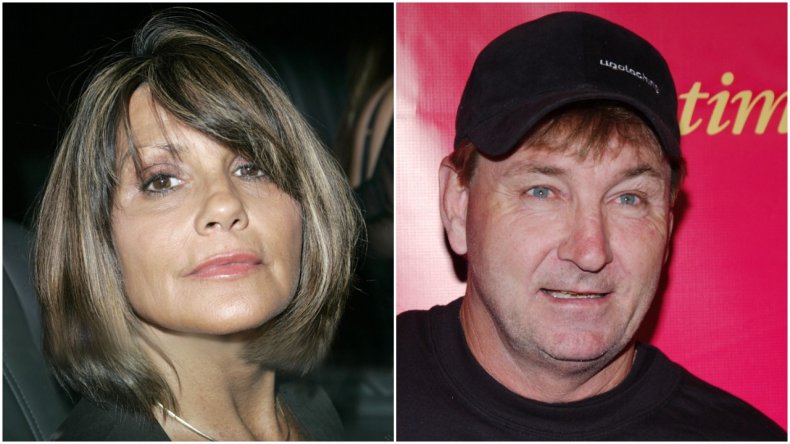 Jamie Spears was appointed as his daughter's conservator back in 2008, after she was placed on an involuntary psychiatric hold amid mental health concerns.
Jodi Montgomery remains the conservator of the singer's personal decisions, with the next Los Angeles Superior Court hearing on the matter scheduled for September 29.
Jamie Spears' attorneys claimed in Thursday's filing that he had already been planning to step down, before Rosengart filed against him.
The filing read: "Even though he must contest this unjustified Petition for his removal, Mr. Spears intends to work with the Court and his daughter's new attorney to prepare for an orderly transition to a new conservator.
"As the Court has likely surmised, before Ms. Spears' new attorney arrived, Mr. Spears had already been working on such a transition with Ms. Spears' former court-appointed counsel, Sam Ingham."
"We are pleased that Mr. Spears and his lawyer have today conceded in a filing that he must be removed. It is vindication for Britney," Rosengart said in a statement emailed to Newsweek about Thursday's filing.
"We are disappointed, however, by their ongoing shameful and reprehensible attacks on Ms. Spears and others," the statement went on. "We look forward to continuing our vigorous investigation into the conduct of Mr. Spears, and others, over the past 13 years, while he reaped millions of dollars from his daughter's estate, and I look forward to taking Mr. Spears's sworn deposition in the near future."