What Britney Spears Has Said Since Documentary Release
Britney Spears is back in the spotlight in a big way this week after a new documentary on the pop star has drawn increased attention to her conservatorship, and the events in her life that led to her famous breakdown.
The singer has somewhat broken her silence on the film, titled Framing Britney Spears, with an Instagram post where she reassures fans that her life now is about her taking a break from a life on stage.
Although the 39-year-old singer doesn't address the documentary directly, she seems to be referring to it and the heightened public and media attention it has created around her this week.
Sharing a video of her performing her hit "Toxic" on stage, Spears began: "Can't believe this performance of Toxic is from 3 years ago!!!"
"I'll always love being on stage," she continues, "....but I am taking the time to learn and be a normal person..... I love simply enjoying the basics of every day life !!!!"
The "Lucky" singer continues: "Each person has their story and their take on other people's stories !!!! We all have so many different bright beautiful lives!!!"
She ended her message with a somewhat cryptic reminder about "living behind the lens."
"Remember, no matter what we think we know about a person's life it is nothing compared to the actual person living behind the lens!!!!" she wrote.
Framing Britney Spears has seen many re-examine how Spears was treated in the aughts, with many people scrutinizing the sexism she was subjected to.
Most famously, her Diane Sawyer interview has resurfaced and has seen calls for the veteran broadcaster to apologize to Spears after she questioned her about the then 22-year-old's break up with Justin Timberlake.
Sawyer also questioned Spears on a comment made by Kendel Ehrlich, who was Maryland's first lady at the time. In a speech at an anti-domestic violence conference that year, Ehrlich condemned Spears as a bad influence, saying: "Really, if I had an opportunity to shoot Britney Spears, I think I would."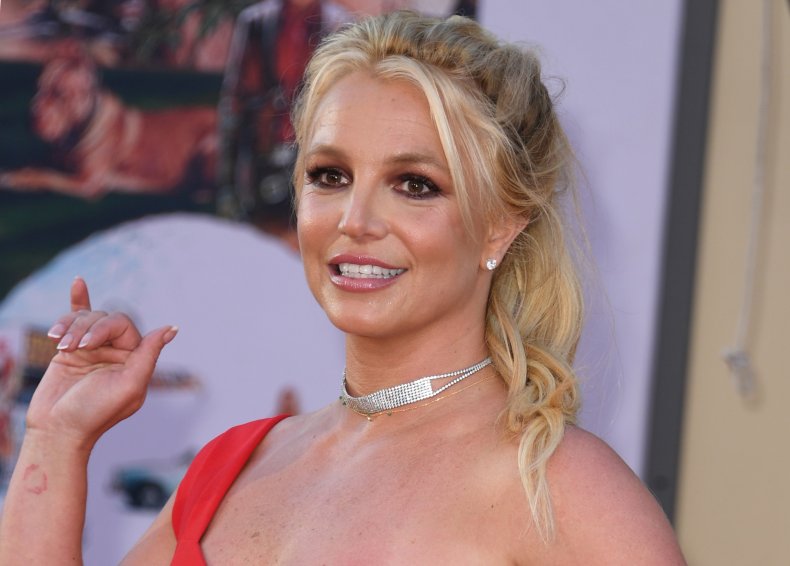 The documentary has also seen a number of celebrities including Sarah Jessica Parker, Bette Midler and Miley Cyrus comment publicly on her situation.
Parker and Midler simply tweeted, "#FreeBritney", a hashtag that has gone viral in the past few years.
Meanwhile, during her pre-Super Bowl performance on Sunday, Miley Cyrus said: "We love Britney," while on stage.
Paramore frontwoman Hayley Williams also tweeted: "No artist today would have to endure the literal torture that media/society/utter misogynists inflicted upon her. The mental health awareness conversation, culturally, could never be where it is without the awful price she has paid."