Britney Spears Teases New Music: What We Know About Album Nine So Far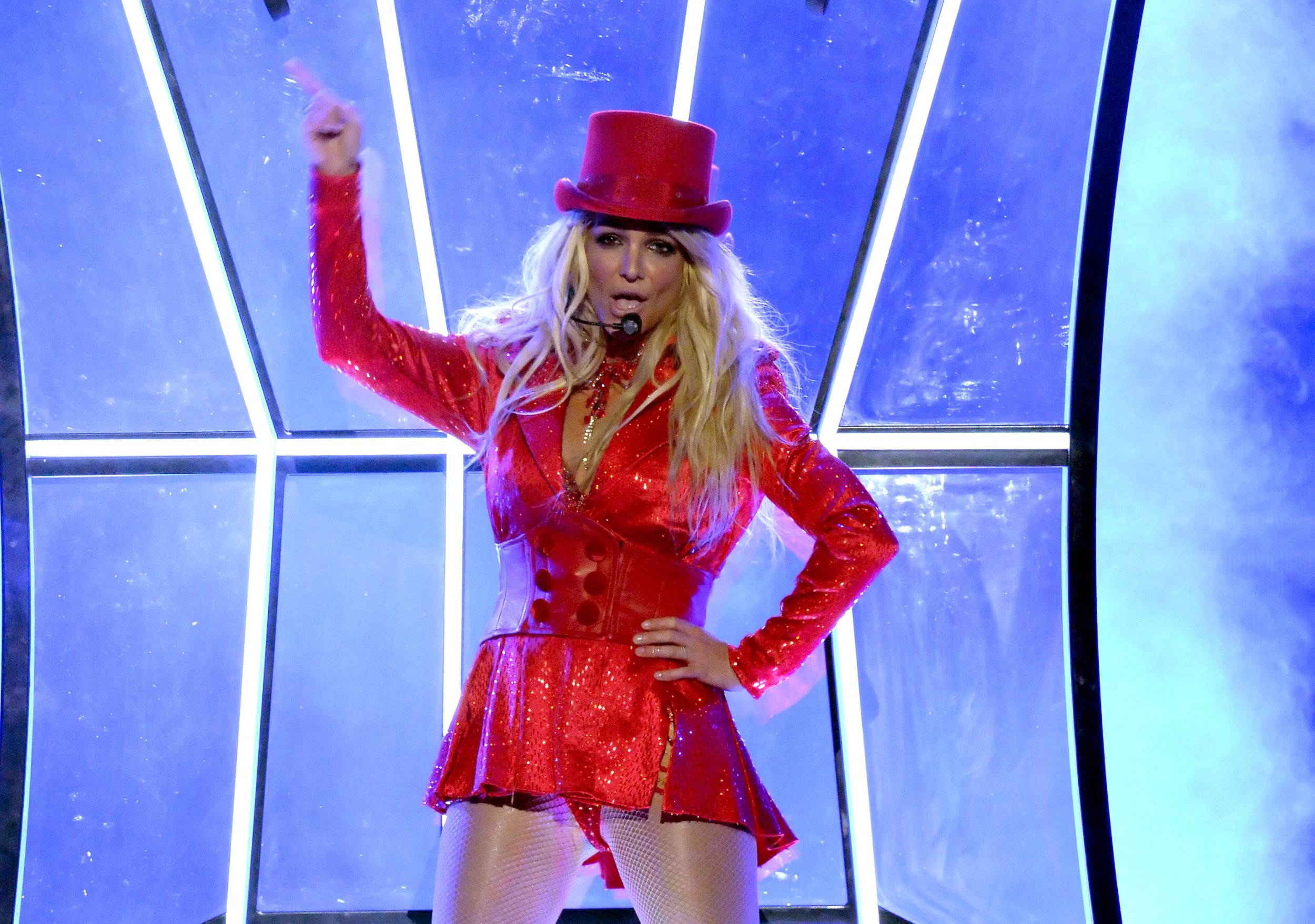 Britney Spears is on the comeback trail.
Three years after her eighth studio album Britney Jean became her lowest-selling record to date, the pop star is hoping new single "Private Show" will be be an echo of past hits like "Oops!... I Did It Again" as opposed to 2015's Iggy Azalea-assisted "Pretty Girls", which was originally meant to lead the new record but proved underwhelming.
Spears teased her new single on Instagram Tuesday in an advert for her new perfume, also called Private Show.
According to Entertainment Tonight, "Private Show" will feature on Spears' ninth studio album.
"'Private Show' is inevitably a sexy song and it promotes feeling sexy and girls feeling alive and I think that's fun for girls. I think the scent definitely has a combination of all those things," she told ET .
Britney has been working on the new record for two years, while also juggling her Vegas residency show, Piece of Me.
What do we know about Spears' new record so far? Read on.
It's the best thing she's done in a long time, apparently
Speaking to V magazine in March, Spears, 34, said her new music was like her "baby." "I really want it done right," she explained.
She said effusively: "But I just know that the direction I'm going in is so good. It's the best thing I've done in a long time."
Spears added that her new sound is "very different" and "not what you would think" she would sing.
However, she wasn't clear on when the album will be released.
Is she channeling The Weeknd?
Everyone appears to be taking inspiration from Canadian crooner The Weeknd's deft mix of earworm pop and seductive R&B, and with good reason: his debut Beauty Behind the Madness was easily one of 2015's best record releases and won a Grammy in February.
Spears' longtime manager Larry Rudolph said her new record was "Britney meets The Weeknd."
He told the Las Vegas Sun in February (via NME): "It's different, it's a turn. The last few albums have been pretty straightforward pop. This is almost like if you can imagine Britney meets The Weeknd. It's got a really interesting vibe, it's a lot of really cool stuff."
Rapper G-Eazy is set to feature
"Me, Myself & I" hitmaker G-Eazy told German magazine Bravo in May he is set to appear on Spears' comeback single, a track called "Make Me (Oooh)."
"I feature on Britney's comeback single 'Make Me (Oooh).' But we haven't filmed the video yet because we're both so busy," he said.
Has the track been replaced by "Private Show"?
"Pretty Girls" probably won't feature
Spears teamed up with Iggy Azalea on pop track "Pretty Girls" in May 2015, but the song failed to set the charts alight, and received mixed reviews from critics.
Azalea appeared to put the blame on Spears' lack of promo around its release.
She tweeted in June 2015:
With "Private Show," Spears may be looking to draw a line under that false start to her latest album campaign.
Leaving "Pretty Girls" in the dust wouldn't be without precedent: Ariana Grande left "Focus", the original lead track for her third album Dangerous Woman, off the final tracklisting. Rihanna, meanwhile, went through various buzz tracks—"FourFiveSeconds" and "Bitch Better Have My Money" among them—in 2015 that were ultimately missing on her eighth album Anti.