Brittany Aldean Asks for 'Compassion' Amid Transphobia Controversy
Brittany Aldean recently shared a quote about "compassion" after receiving backlash for a remark that has been widely deemed as transphobic.
The controversy began last week when Aldean, wife of country superstar Jason Aldean, posted a before-and-after makeup video of herself on Instagram along with the caption: "I'd really like to thank my parents for not changing my gender when I went through my tomboy phase. I love this girly life."
The mother-of-two was criticized for the comment with singers Maren Morris and Cassadee Pope both publicly calling Aldean out.
"You'd think celebs with beauty brands would see the positives in including LGBTQ+ people in their messaging," Pope tweeted in response on August 26. "But instead here we are, hearing someone compare their 'tomboy phase' to someone wanting to transition. Real nice."
"It's so easy to, like, not be a scumbag human?" Morris wrote in response.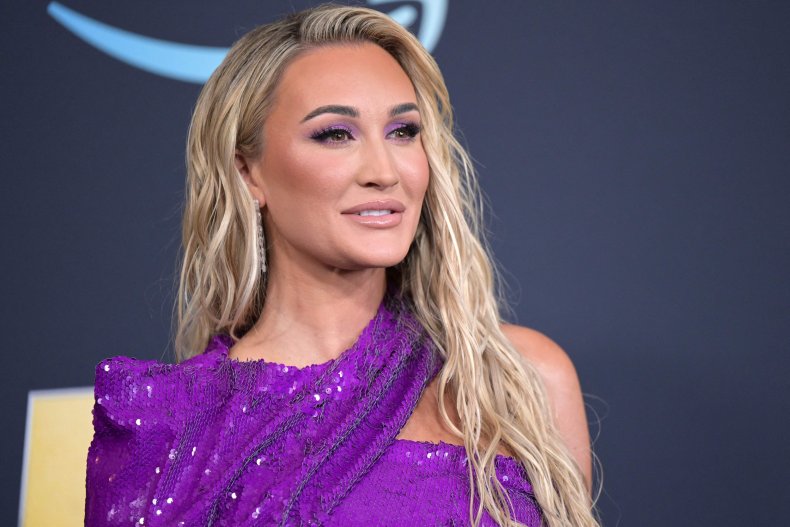 As the controversy continued, Aldean took to Instagram once again to share a quote from podcaster and "Certified Brain Health Coach" Kayla Barnes about compassion.
"Having compassion not only benefits others but benefits you," the quote begins.
"We're living in a world of unparalleled outrage; everyone is mad about everything. If they don't have a reason to be mad, they will find one. Don't be that person," the quote continued. "Try to find common ground, show grace, and know that most of the time, when someone is projecting their anger onto you, it is simply a reflection of unhappiness and brokenness inside.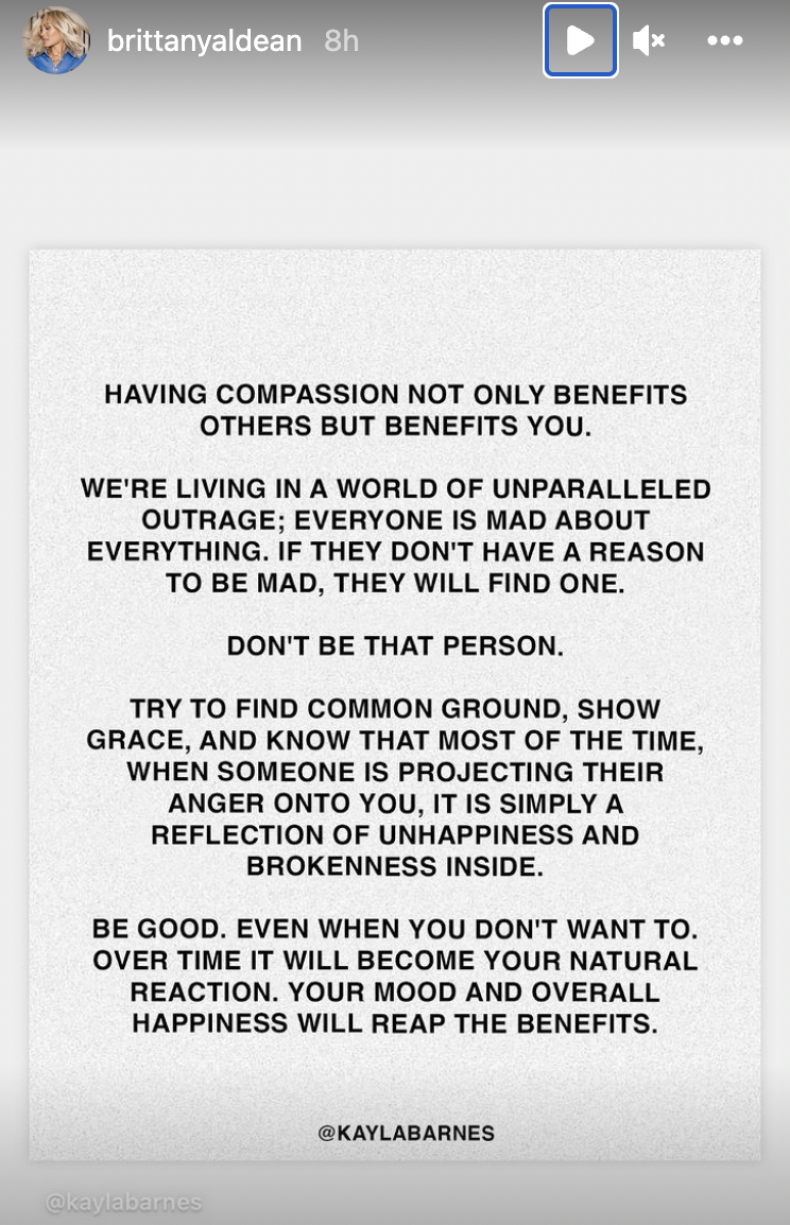 "Be good. Even when you don't want to. Over time it will become your natural reaction. Your mood and overall happiness will reap the benefits."
Following the criticism from Pope and Morris, conservative pundit Candace Owens defended Aldean, responding to Morris, "It's easier to not castrate your children. But I guess whatever helps sell bad records."
The situation surrounding Aldean's comments and ​​Owens' remarks in response comes at a time when states including Florida and Texas have sought to criminalize gender transitioning, for example by investigating for abuse parents who seek gender-affirming care for their children.
Gender reassignment surgery is typically only available in the U.S. to those 18 and older. Minors who seek transgender treatment in all U.S. states need parental consent in order to do so.
This year has seen more than a dozen states propose legislation aimed at limiting access to these types of procedures for American youth.
In a report published in June, the Kaiser Family Foundation (KFF), a nonprofit organization that provides health policy analysis and polling, said that since January this year, 15 states have introduced 25 bills that would restrict access to such care, though the provisions in the legislation varied.
Newsweek has reached out to the Aldeans for further comment.