Brock Osweiler Will Earn $16 Million Next Season, Even If No NFL Team Wants Him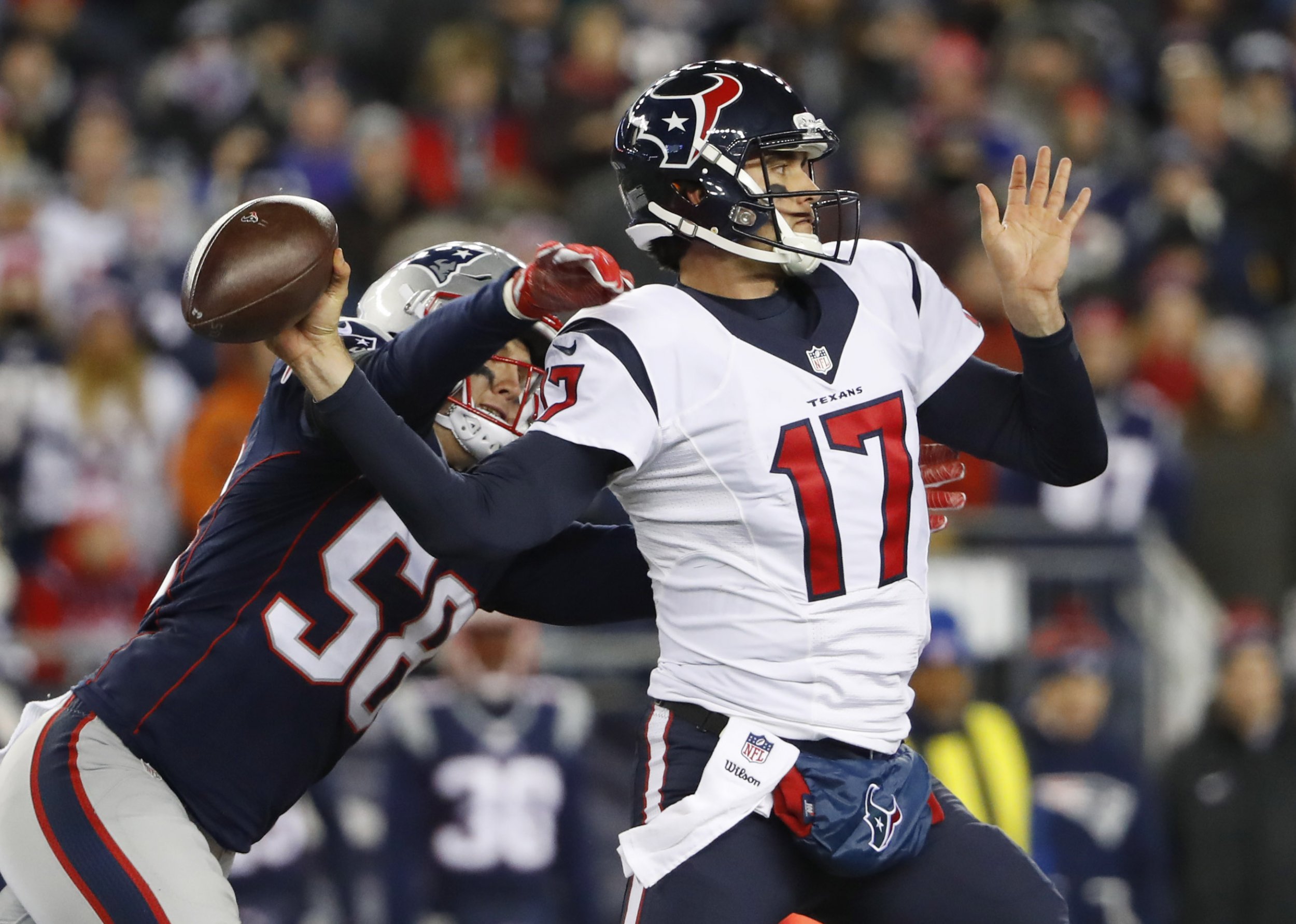 A long time ago, in a metroplex far north of Houston, the Dallas Cowboys had a 6-foot-9-inch defensive end who answered to the nom de guerre of "Too Tall." Ed Jones played 15 seasons with a blue star on his helmet, three of them as an All-Pro. Last year the Houston Texans signed a 6-foot-8-inch free agent quarterback named Brock Osweiler, who after one season, 16 interceptions and $37 million in guaranteed salary was deemed by the front office as "Too Expensive."
On Thursday, the Texans, finding themselves between a Brock and a hard place, traded Osweiler, 26, and two draft picks (second- and sixth-rounders) to the Cleveland Browns in exchange for a fourth-round pick. Osweiler is far from the most egregiously expensive project undertaken in the Lone Star State to be scuttled before completion—or, in his case, incompletion. (Anyone remember the Waxahachie, Texas-based Superconducting Super Collider that was abandoned after $2.2 billion had been spent?) He's just the latest example of the axiom that "everything's bigger in Texas," including gross overestimates of and over-expenditures for quarterback talent.
This trade, unprecedented in NFL annals (but long common in the NBA), is not about talent but about bookkeeping. The Texans, who had guaranteed $37 million of Osweiler's four-year, $72 million salary, are now able to clear $16 million in salary cap space to pursue a passer they may really covet (cue Tony Romo, 36, who has played all 14 seasons of his NFL career with the Cowboys). Houston won a playoff game only two months ago before succumbing to eventual Super Bowl champions the New England Patriots because it had the NFL's premier defense. It is a franchise that is built to win now but is missing its most important piece. You can have the fastest car at Daytona, but it won't do much good if no one is seated behind the wheel.
Related: Worshipping at the NFL altar
As for the Browns, who are not a threat to crash Super Bowl LII in Minnesota next year, the maneuver accomplishes the primary goal of landing a second-round pick in exchange for a fourth. The team is likely to either cut Osweiler and eat the $16 million he is owed for the upcoming 2017 season or trade him while agreeing to absorb some of that salary. On Friday afternoon, the Browns released quarterback Robert Griffin III, making him the second Heisman Trophy-winning quarterback from a Texas school with whom the franchise has parted ways in the past two years. (Where have you gone, Andre Ware?)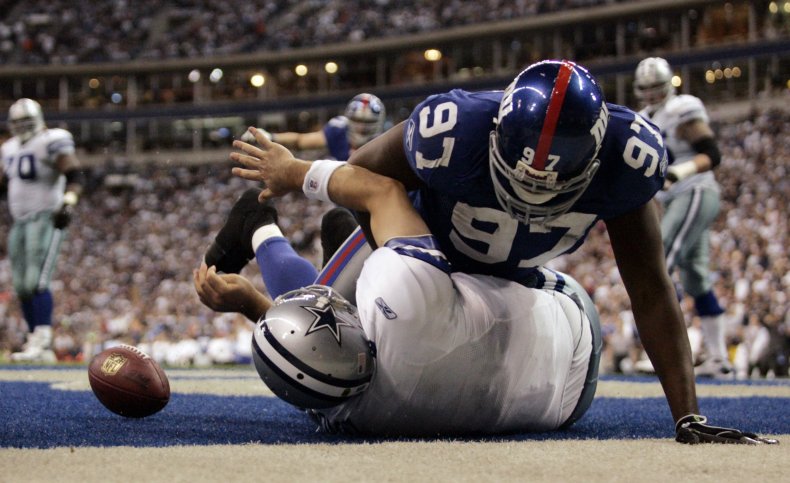 Before we advance further, perhaps a primer on cap space (which is entirely different from "Kaep Space," the latitude a franchise gives its quarterback in terms of what posture he chooses to employ during the playing of "The Star-Spangled Banner") is in order. The NFL salary cap for the 2017 season is $167 million, which represents 47 percent of league revenues. Teams must spend 89 percent of that cap, although that 89 percent corresponds to a four-year period. If Cleveland spends only 85 percent of its cap money this year, it must make up for that lost 4 percent over the next three years.
No NFL franchise has more money under the NFL cap than the Browns, who have spent less than 50 percent of their cap money on 2017 salaries. Thus, taking on Osweiler's salary as they continue to stockpile picks—Cleveland has 22 picks in the next two years, four of which will be in the first two rounds—is not a wasteful move. It's like holding a $50 gift card that expires tomorrow and you still have $46 remaining on it. You may as well spend the money because it's going to disappear anyway.
If the maneuvers of the Browns, who last won an NFL championship 53 years ago (before the Super Bowl era), remind you of Moneyball, that's no coincidence. Cleveland's chief strategy officer is Paul DePodesta, who, as an assistant to Oakland Athletics General Manager Billy Beane, was the inspiration for the film's sabermetrics-obsessed character, Peter Brand (Jonah Hill). In Michael Lewis's eponymous book, which the film is based on, DePodesta, a former wide receiver at Harvard, is portrayed as himself. Now DePodesta is attempting, with the Browns, to portray himself as Theo Epstein, the 43-year-old Yale alum who was the general manager for both the Boston Red Sox and the Chicago Cubs when those baseball franchises ended championship droughts of 86 and 108 years, respectively.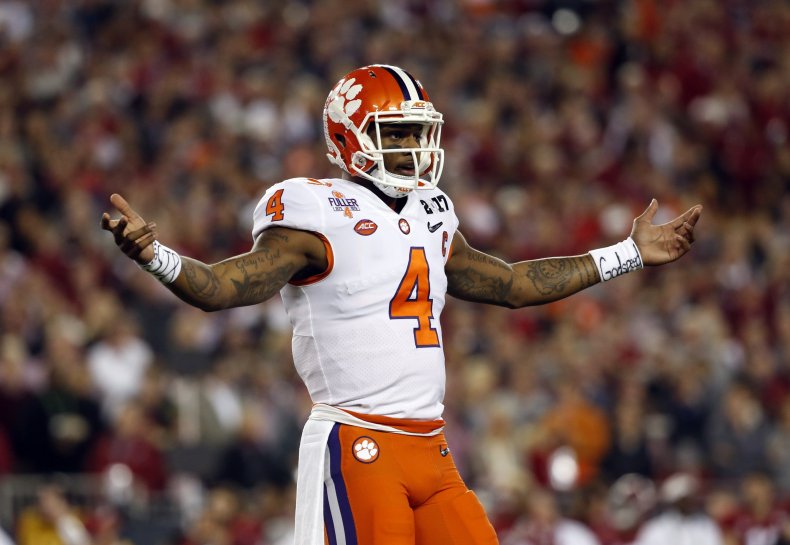 Thursday's trade moves Houston immediately closer to possessing a franchise quarterback (Romo) and puts Cleveland in a better position to acquire one. With its surfeit of draft picks, Cleveland could entice Patriots coach Bill Belichick to at last part ways with backup quarterback Jimmy Garoppolo, who in three seasons has two starts and two Super Bowl rings. If DePodesta wants to draft a quarterback, he has picks No. 1 and 12 late next month.
The prevailing wisdom is that if the Browns keep the top overall pick, they'd select defensive end Myles Garrett out of Texas A&M and perhaps take a shot at one of three passers (Deshaun Watson of Clemson or Ohio natives Mitch Trubisky of the University of North Carolina or DeShone Kizer of Notre Dame) at No. 12. Next year's passer class augurs even more favorably, though, with prototype pocket passers Sam Darnold of Southern California and Josh Rosen (also of USC) both likely declaring for the pros after three seasons in sunny Los Angeles.
Of course, the business of forecasting quarterback excellence is, at best, enlightened alchemy. The Texans believe they were making the smart move a year ago when they promised Osweiler, formerly Peyton Manning's backup with the Denver Broncos, $37 million up front to leave the Mile High City. Meanwhile Houston's neighbors to the north, Dallas, spent a fourth-round pick on a quarterback out of Mississippi State, Dak Prescott. Exactly 134 players were taken before Prescott, who would go on to be named the NFL Offensive Rookie of the Year and finish third in passer rating.
The only two quarterbacks rated above Prescott in 2016, Matt Ryan of the Atlanta Falcons and Tom Brady of the Patriots, played in the Super Bowl. Prescott, with his rookie signing bonus included, earned less than $550,000 in 2016 (or approximately 1/32nd of what Osweiler was paid). His outstanding play and incredible value made Romo expendable, which in turn made Osweiler expendable, which may ultimately turn into a bonanza for the long-suffering Browns.
As for Osweiler, he will still be paid $16 million, whether it's in no jersey, a new jersey or New Jersey (the Jets always need a quarterback).