Brock Turner Will Never Be Eligible for USA Swimming Membership, Olympic Trials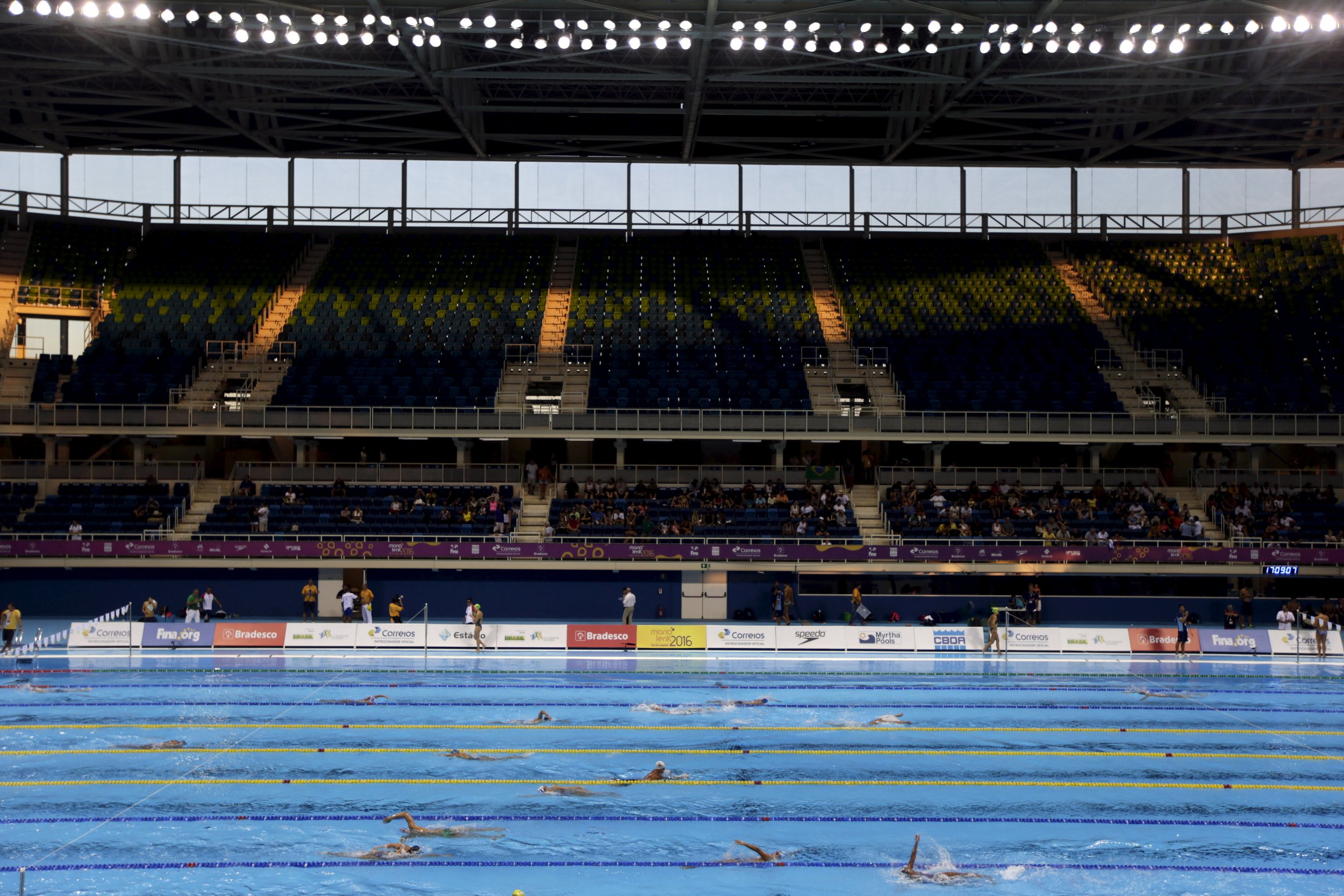 Brock Turner, the former Stanford University swimmer who was convicted of sexual assault, emerged from his trial with only a light six-month sentence—which reports say might even be halved to three months—a decision that has sparked condemnation, protest and calls for the judge's removal. But Turner, once an Olympic hopeful, will never be eligible for membership with USA Swimming, the governing body that runs U.S. Olympic Trials and other events, as first reported by USA Today on Monday.
"USA Swimming condemns the crime and actions committed by Brock Turner, and all acts of sexual misconduct," USA Swimming spokesman Scott Leightman said in a statement emailed to Newsweek. Turner's membership had expired at the end of the calendar year in 2014, just weeks before the then–Stanford freshman was found by two graduate students assaulting an unconscious woman behind a dumpster on campus. He was convicted in late March on three felony counts—assault with intent to commit rape of an intoxicated/unconscious person, penetration of an intoxicated person and penetration of an unconscious person.
Since Turner was not a USA Swimming member when he committed the crime, the governing body did not have any jurisdiction over him, according to the statement. However, "had he been a member, he would have been subject to the USA Swimming Code of Conduct. USA Swimming strictly prohibits and has zero tolerance for sexual misconduct, with firm Code of Conduct policies in place, and severe penalties, including a permanent ban of membership, for those who violate the Code of Conduct."
Had Turner been a member at the time of his sexual assault, Leightman tells Newsweek, his case would have had to first go through USA Swimming's National Board of Review, but ultimately he would have been found in violation of the code of conduct, which applies to criminal and other behaviors.
"Brock Turner is not a member of USA Swimming and, should he apply, he would not be eligible for membership," according to the statement. Leightman explains that applicants must undergo a background check, and that sexual misconduct and criminal offenses of the kind Turner has been convicted of would never be accepted. "[Turner] does not meet the criteria to be a member of USA Swimming," he says, and confirms that this means now as well as at any point in the future.
This revelation comes after a letter written by the woman Turner assaulted went viral online, garnering more than 14 million views on BuzzFeed to date and this week eliciting responses from Lena Dunham, who dedicated a sexual assault PSA made with the cast of Girls to her, and Vice President Joe Biden, who wrote in an open letter to her that "I do not know your name—but your words are forever seared on my soul. Words that should be required reading for men and women of all ages." The news also comes after a statement by Turner's father that argued for probation rather than incarceration for his son, and was seemingly oblivious to the gravity of his son's actions, rankled the internet; after the band Good English saw several of its gigs canceled over a letter its drummer submitted to the judge in the case in support of Turner, her childhood friend and elementary school classmate; and as pressure rises against Judge Aaron Persky for what many consider an offensively lenient sentence.