Archeologists Find Rare 4,000-Year-Old Board Game
Archaeologists have unearthed a 4,000-year-old board game from the Bronze Age during a settlement excavation.
The board game was discovered by a team from the Polish Centre of Mediterranean Archaeology at the University of Warsaw and the Ministry of Heritage and Tourism (MHT) of the Sultanate of Oman.
The joint Omani-Polish project, called "The development of settlement in the
mountains of northern Oman in the Bronze and Iron Ages," is aiming to investigate the development of settlements in the mountain valleys of the Northern Hajar range—one of the least studied corners of the Middle Eastern country of Oman.
Teams have been studying the area since 2015, with one region, the Qumayrah valley, proving to be rich in archeological remains. Evidence of settlement from as far back as 4300 to 4000 BCE has been found, as well as more recent remains from 1100 to 600 BCE.
At the moment, teams are focusing on settlements from the Umm an-Nar phase of the Bronze Age and Iron Age II from thousands of years ago, according to a University of Warsaw press release.
The archeologists have made several findings recently, including evidence of large, unexplained towers up to 20 meters in diameter and proof of copper working.
But the most unexpected discovery, according to the university, was a game board made of stone, complete with markings and cup holes—though it is not explained how the game might have worked.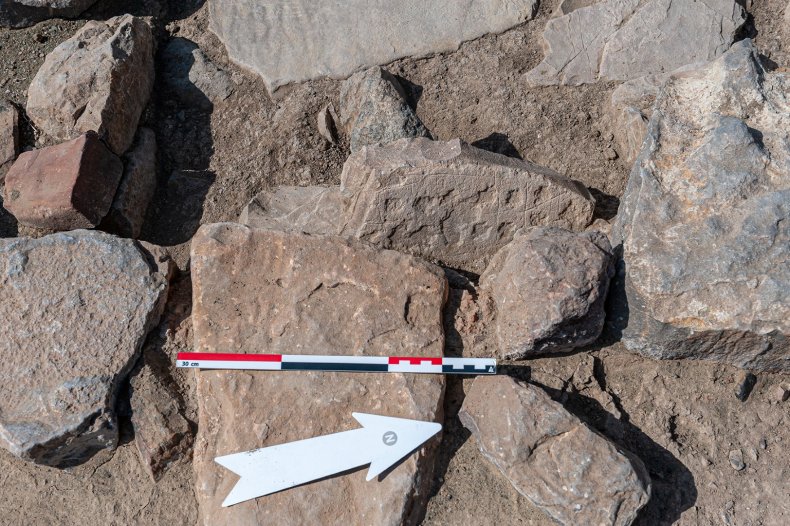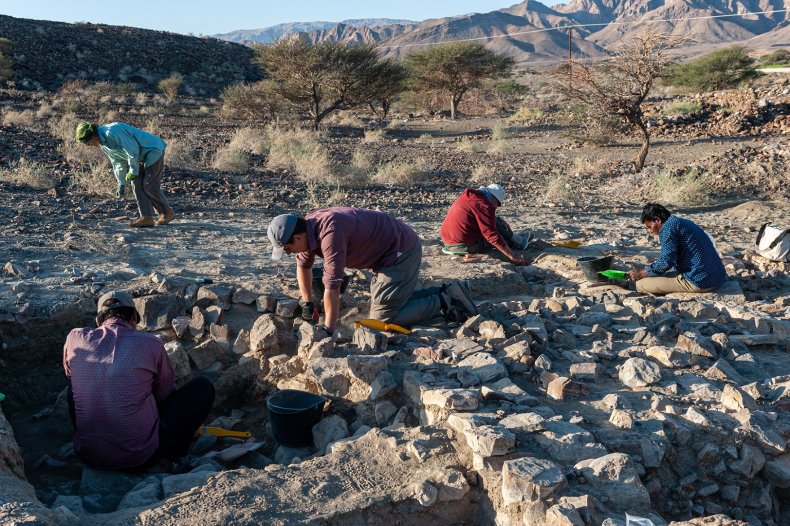 "Such finds are rare, but examples are known from an area stretching from India, through Mesopotamia even to the Eastern Mediterranean," said Warsaw University archaeologist Piotr Bieliński, who is jointly heading the work, in the press release.
Research in the area is set to continue.
Ancient board games are known to have entertained peoples from many thousands of years ago.
One board game, called Senet, is thought to have been very popular in ancient Egypt and played by queens like Nefertari as well as less wealthy members of the populace, according to the Metropolitan Museum of Art in New York.
It comprised a grid of 30 squares, and players aimed to get their pieces across the final square. Turns were determined by the throw of a stick or bone, and players could block their opponents from moving forward or force their pieces backwards.
The Omani-Polish findings are not the only archeological achievements to have been made recently.
As reported in December 2021, archeologists in the U.K. were surprised to find rare evidence of a crucified person—thought to be the first in the country.
Also in Britain, archeologists were able to reveal more information about the striking 180-foot-tall naked chalk figure known as the Cerne Abbas Giant in southern England last year, with data suggesting it may have come from the late Saxon period between 700 and 1100 AD.