'Brooklyn Nine-Nine' Actor Terry Crews: I Came Out as #MeToo Victim and 'My Life Was Turned Upside Down'
Terry Crews's earliest memory is of his father repeatedly punching his mother in the face as hard as he could. He was about 4 years old at the time. Decades later, the actor concluded his father's behavior was rooted in toxic masculinity: a poisonous concept he has become a vocal critic of.
Growing up in Flint, Michigan, Crews learned from his father's actions that women were less valuable than men, and that men could use their power to abuse women with impunity, Crews told an audience at the One Young World Summit 2018 youth leaders conference in the Netherlands, during which sexual and gender-based violence were high on the agenda.
It was at a Hollywood party in February 2016 that the Brooklyn Nine-Nine actor fell victim to the effects of toxic masculinity in ways he—towering above 6 feet and weighing 240 pounds—never imagined he would. The former NFL player alleges Adam Venit, an executive at his talent agency, William Morris Endeavor, repeatedly groped his genitals at a party. Venit denies the allegations.
Crews says he learned that no one, no matter their gender, size or profile, is safe from abuse.
On October 10, 2017, Crews fired out a raw 16-tweet missive in which he detailed being groped. He was on the set of Brooklyn Nine-Nine at the time, shaking with rage as he watched women coming forward with allegations of sexual assault against producer Harvey Weinstein being dismissed on Twitter as gold diggers and attention seekers. "Why hadn't they come out sooner?" many asked.
"But I knew that even I was quiet about what I had been through," Crews told Newsweek.
Crews became one of the most prominent male figures in the # MeToo movement, and appeared with other "silence breakers" in Time's 2017 Person of the Year issue.
In the aftermath, prosecutors declined to press criminal charges against Venit citing a lapse in the statute of limitations for misdemeanor cases. In September, Crews, Venit and William Morris Endeavor reached an out-of-court settlement, and the executive resigned from the organization.
A year on since Crews's Twitter thread, the actor spoke to Newsweek about why seeking justice made him feel like he was in an episode of the dystopian TV series Black Mirror, how male survivors of sexual assault are treated differently to women and his legacy.
How has your life changed since you sent out those tweets?
This year has been like an episode of Black Mirror. My life was turned upside down. I had to prepare to lose everything. It was funny because it was on October 10 that I put out those 16 tweets. And it was in response to women who came out against Harvey Weinstein. It gave me PTSD about the whole thing. Men were calling those women opportunists, gold diggers. But I knew that even I was quiet about what I had been through. They were saying: Why are they coming forward now? Why didn't they come forward earlier?
I had to lend my voice to it. My wife didn't know, my publicist didn't know. But I remember shaking. I was on set, and my trauma was coming right back to me. And I sent the tweets, and the world changed for me forever.
Terry Crews shared this tweet thread about his alleged sexual assault:
I came home and told my wife that Hollywood was over. And she supported me, because she was there when it happened. We went to the agency, but what was so alarming, though—and this is why I say it was an episode of Black Mirror—is I expected for them to go right up and fire this guy. I mean, I've given the agency millions of dollars. You can't just molest the clients.
It just sunk in that I was being valued as less than a human being. What we're talking about here is base human behavior: Keep your hands to yourself.
For me there are a lot of things in my life that I've put up with. I call it negotiating with terrorists. Growing up in the hood with gang members. Even in football, you deal with coaches who are mean and ridiculous, and this toxic masculinity thing. I was treated as less than, and I put up with it.
But in that moment, I decided this is the hill I'm going to die on. I said I will never put up with this. And it shocked everyone because they depended on my silence, they depended on me being ashamed and feeling I'd be viewed as less than a man. Here you are, you're this action hero type, this big strong man: Who is going to believe you? I was encouraged by those women from the #MeToo movement, and I said: I'm with them.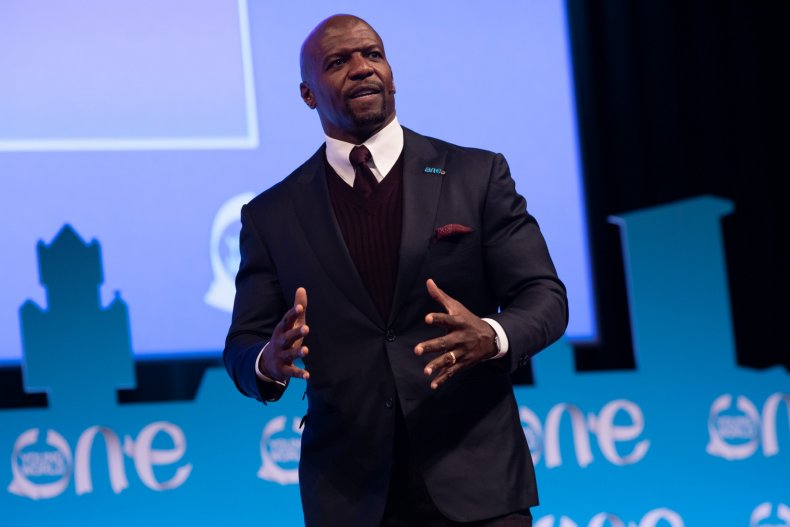 You often speak out against toxic masculinity. How do you define it and how do you think it plays into what happened to you?
Toxic masculinity runs off a competitive mindset. And I was guilty of it. I remember walking into a room and sizing everyone and deciding who I was gonna beat that day. It's a scorched-earth mentality that says, "I am above you." This dynamic happens in different ways. It's rich or poor. I'm white, you're black. Even in the African American community it's I'm light-skinned you're dark-skinned. I'm male, you're female. It's all about defeating people. But I knew the way out of this is when you recognize that every human being is worth the same no matter who you are or where you're from, no matter what you've been through, it never diminishes your worth. And I had to constantly fight feelings of shame. I went to therapy.
Shame about what?
The shame of not beating him up. I had tons of black men from all over the world saying, "Terry probably wanted it. He did something to bring this on." It was the male version of "What was she wearing?"
Do you think you were treated differently because you are a man who was sexually assaulted?
Definitely! I was treated differently: I was believed right off. A lot of the time women aren't believed. The other way I was treated differently is that it was seen as a character flaw in me. As if he saw something in me that made me vulnerable to that. And I remember 50 Cent had a whole joke about it. He said, "Terry Crews got raped, his wife just watched."
Related: Terry Crews talks "Brooklyn Nine-Nine" Season 5 finale, cancellation and revival
How did that post by 50 Cent make you feel?
I recognized it. Because I would have said the same thing in my toxic days. People think, Of course he did something wrong. He's too big to be molested. But I proved that size doesn't matter when it comes to sexual assault. Another thing I proved is that there were so many people who had been through the exact same thing and just could never tell, and wouldn't. When I came out I had millions of men come to me and say: "This happened to me."
What's wild is you put it out of your mind. You call it something else. You say, He was just joking. But one man's joke is another man's humiliation.
Do you think helping men to come forward as victims of sexual assault will be your legacy?
I would love for that to be my legacy. I've proven it's safe to come outside. The phrase I've used is, "You have to dig a tunnel with a spoon." Sometimes you just had to dig your way out, and when you get out and you're free, other people go, "Oh my God, he's out! I can come too!" And it's really encouraged me to see how many men are now, like, once they've said it and acknowledge where their lines were crossed, their whole lives changed.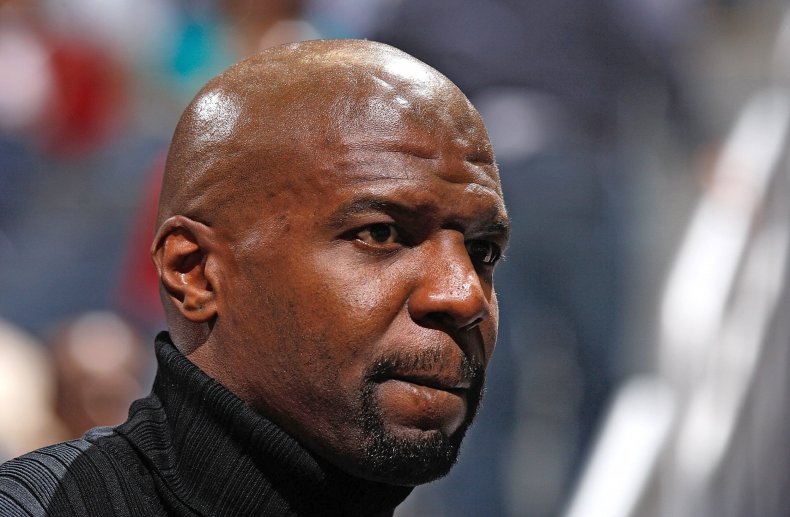 Not as many men have come out publicly as survivors of sexual assault as women. A year on, do you think there will soon be a swell in men going public?
I don't know, because people have different ways of dealing with this thing because the patriarchy is very, very strong. And it's very, very deep. It's going to take a long time.
Society doesn't change on a society-wide level. It just changes with one guy, two guys, three guys. And even if they haven't gone public, the fact they've probably told someone now is freedom in itself.
I live in the public eye, and I have to say when you get molested trying to come out is the equivalent of trying to fly a plane from L.A. to New York when you've never flown a plane before. But I fly planes all the time. I'm in the public eye all day. So I think it was a serendipitous moment because I was just able to do it, and I totally understand those who were not able to go public. But for me, I was ready.