Why 'Brooklyn Nine-Nine' Fans Are So Excited Rosa Said the Word 'Bi'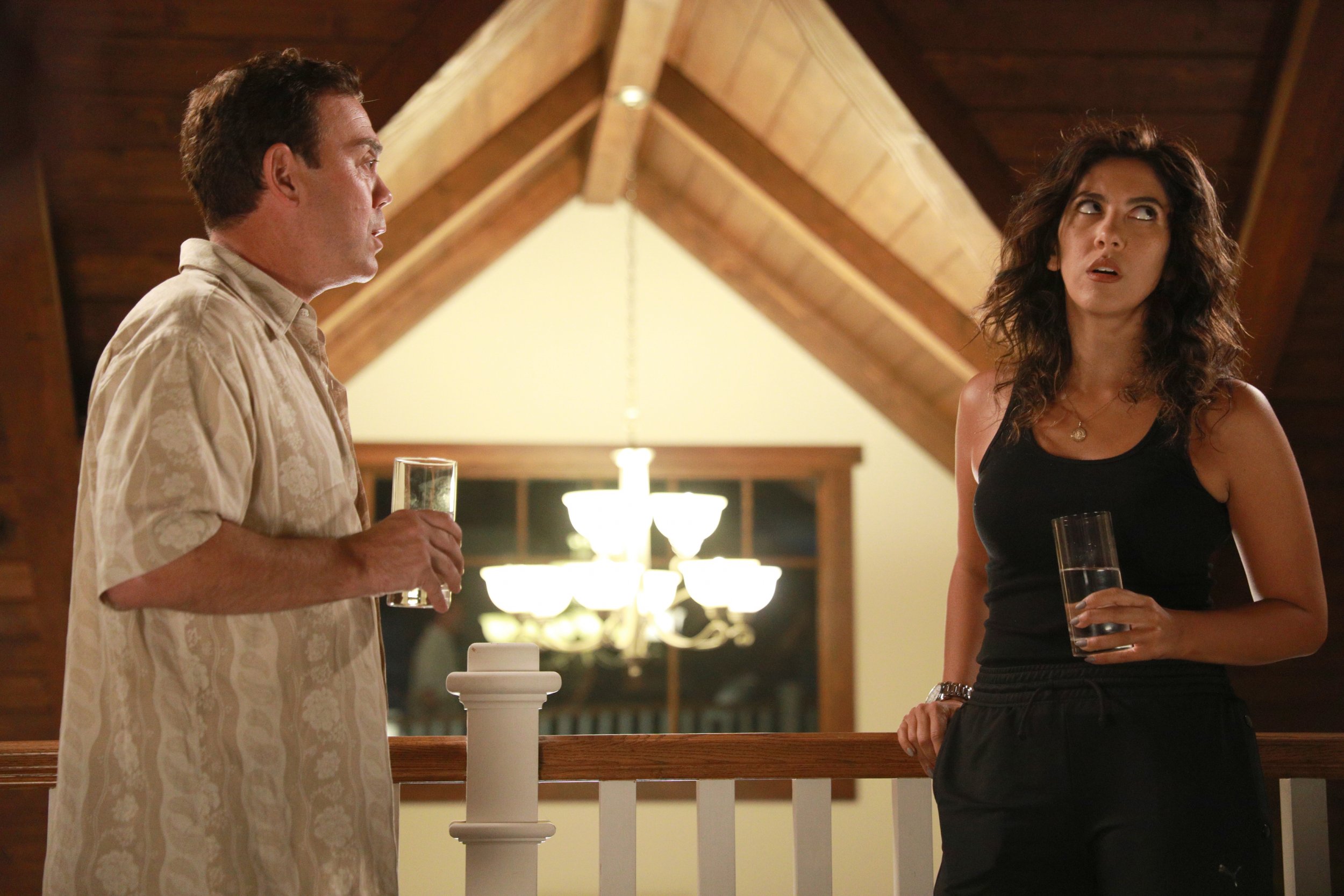 Gay and lesbian TV characters are becoming more mainstream, but TV has had a harder time catching up on the "B" in "LGBT" representation.
In a 1997 episode of Buffy the Vampire Slayer, Willow Rosenberg started dating a woman after a serious relationship with her ex-boyfriend. No one said the word "bisexual"—it was just assumed Willow was now gay. Over the next 20 years, that attitude slowly changed. But in the last year, bisexual acceptance has accelerated.
A Season 1 episode of Crazy Ex-Girlfriend that aired in 2016 devoted an entire song to a character's new-found bisexuality, "Getting Bi." And now Fox's Brooklyn Nine-Nine is carrying the torch forward with Rosa Diaz (Stephanie Beatriz), who declared in Tuesday night's episode "99" that she is definitely, unmistakably bi.
The hit cop comedy celebrated its 99th episode on Tuesday (get it, 99 instead of 100 because of the name of the show?), and was already going big with a road trip episode. But what really made the episode special to fans—especially LGBT viewers—was when Rosa, after days of needling, finally told her friend Charles Boyle (Joe Lo Truglio) who she was dating: a woman. And just in case it wasn't clear by the fact that she had previously been engaged to a man, Rosa added, "I'm bi."
"We wanted Rosa to say 'bi' out loud because that is how she identifies and we felt it was important to be specific and clear about it," co-creator and showrunner Dan Goor told Newsweek. "Especially since there are so few representations of bi characters on TV."
It's a particularly meaningful story for Rosa, given that Beatriz, 36, herself came out as bisexual herself on Twitter in 2016, much to the delight of her fans.
The director the episode, Payman Benz (The Last Man on Earth, Key and Peele), told Newsweek he worked closely with Beatriz to make sure they got Rosa's coming out scene just right, allowing her to do as many takes as she felt was necessary.
"It was key to Stephanie and Dan Goor that Rosa not make a big deal out of this moment," Benz said. "It's not weird that she's bi, it's totally normal, so she played it accordingly."
When the moment came on Tuesday night, fans went wild with joy. "ROSA ACTUALLY SAID THE WORD 'BI' ON PRIMETIME TELEVISION AND SHE'S DATING A WOMAN AND THAT WOMAN CALLS HER 'BABE' AND I'M CRYING," one fan wrote in all caps on Twitter. Another gushed: "didn't think i could love #Brooklyn99 more&now they confirmed Rosa as bisexual! i feel like flying! this representation is everything!"
Even fans who didn't catch the episode live saw the news from the celebratory tweets. And it was one plot point they didn't mind having spoiled.
And every fan seemed thrilled by the representation.
"I've been on Twitter tonight looking at reactions to the episode and the response to this scene has been so overwhelmingly positive," Benz told Newsweek after the episode aired. "If it helped even one person out there feel better or comfortable or confident about being bi, what else can we ask for?"