Brown v. Board Is Failing Because Wealth Is the Key to Education | Opinion
The Supreme Court ruling in Brown v. Board of Education was a remarkable victory in the American movement for racial justice. But, 68 years later, the progress the case was supposed to spur is little more than an unfulfilled dream. Massive racial disparities in educational outcomes remain a shameful consequence of ongoing school segregation because youth of color are relegated to failing schools. As a Black woman, education advocate and former teacher, I don't think Brown's promise—improved life conditions for all—will ever materialize until communities, policymakers and school practitioners focus more on helping youth of color generate wealth than increasing the aggregate test scores in a school building.
Ten years after Brown, and at the height of the civil rights movement, President Lyndon B. Johnson signed the Elementary and Secondary Education Act into law, taking a groundbreaking step to correct for the unfair local school funding practices that precipitated the Brown case. The goal was to back-fill state coffers and provide resources to close gaps between poor and wealthy schools. It was an unprecedented action, and set a new standard for a federal role in school funding practices. But, state and local policymakers retained an outsized role in the provision of money to schools, and most never chose to support the success of schools in communities of color.
Fast forward to today, and the consequences are laid bare. School districts with mostly students of color receive $23 billion less in funding than their predominantly white counterparts, or $2,226 less for every student enrolled.
The odds people of color are battling have been stacked against us so high, for so long, that federal money for schools was never a sufficient way to correct for educational inequity tied to race and class. Consider these statistics: According to research conducted by the Federal Reserve, the average white family has eight times the wealth of the average Black family and five times the wealth of the average Latino family. Asian American and Pacific Islander (AAPI) communities have higher wealth than Black and Latino families, but white families are wealthier still. A Pew Research Center study found that 12 of 19 Asian origin groups had poverty rates that were as high, or higher, than the U.S. average.
Given this, it comes as no surprise that students of color in the largest 100 cities in America are much more likely to attend schools where most of their peers are poor or low-income. In American society, we've built a system in which education isn't the key to wealth, wealth is the key to education. Changing the conditions that perpetuate poverty among people of color is an essential variable in the project to fix failing schools. Moreover, attacking the problem from this angle has the collateral benefit of promoting equity in every aspect of American life, which was arguably Brown's aim.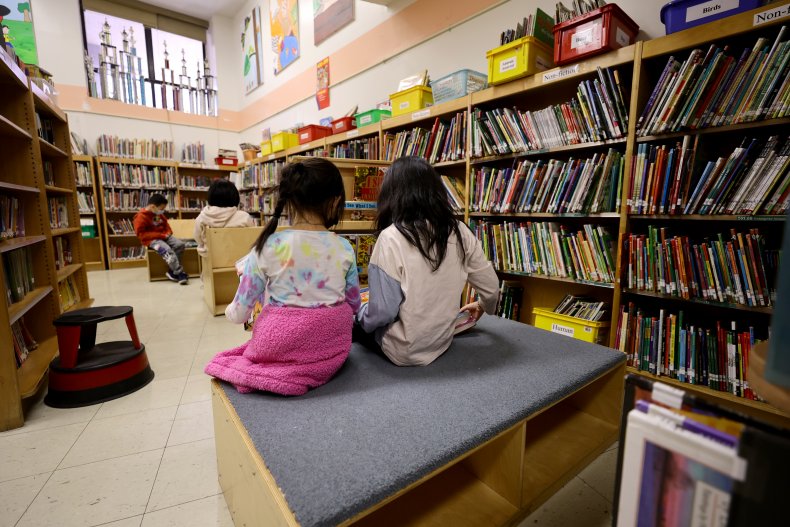 According to a report by the Brookings Institution, increasing Black homeownership and right-sizing the value of Black-owned homes could be one pathway to permanently securing more equal educational attainment because of the tax factor.
Black people in America have a homeownership rate just over 46 percent, compared to nearly 76 percent of white families. Black neighborhoods are valued at $48,000 less than white neighborhoods for a cumulative loss in equity of approximately $156 billion. Among other things, the report recommended reducing uneven mortgage payments, diversifying the appraiser workforce and increasing access to credit as just a few actions policymakers can take to level the homeownership playing field, and create the sustainable tax base those neighborhoods need to support thriving schools.
Policymakers, community members and education practitioners can also work together to scale-up unconventional educational approaches that have catalyzed greater success for students of color than traditional models. The Marcy Lab School in New York works with students of color to prepare them for jobs in the technology sector in lieu of college. The free school was launched in 2019, and nearly 90 percent of its inaugural graduates got full-time software engineering jobs at powerhouse companies like The New York Times, JPMorgan Chase and Weight Watchers—six-figure jobs.
For youth of color, there's a compelling case for choosing The Marcy Lab School instead of pursuing a four-year college degree and graduating saddled with debt. The neighborhoods where they live, including the schools, would also benefit from a resident base that can more fully participate in generating economic activity over a longer period of time.
The equity we all hope education can foster is only possible if we confront and address the other social and economic challenges that have disproportionately impacted communities of color since this nation was founded. Brown's promises will remain unfulfilled if school integration efforts aren't coupled with policies and practices that create generational wealth among people of color.
Sharhonda Bossier is CEO at Education Leaders of Color, a membership organization that ensures young people of color have the support they need to thrive, capitalize on opportunities and build generational wealth.
The views expressed in this article are the writer's own.