Bruce Springsteen Bashes Trump, Says He's Never Felt 'The Kind of Fear That You Feel Now'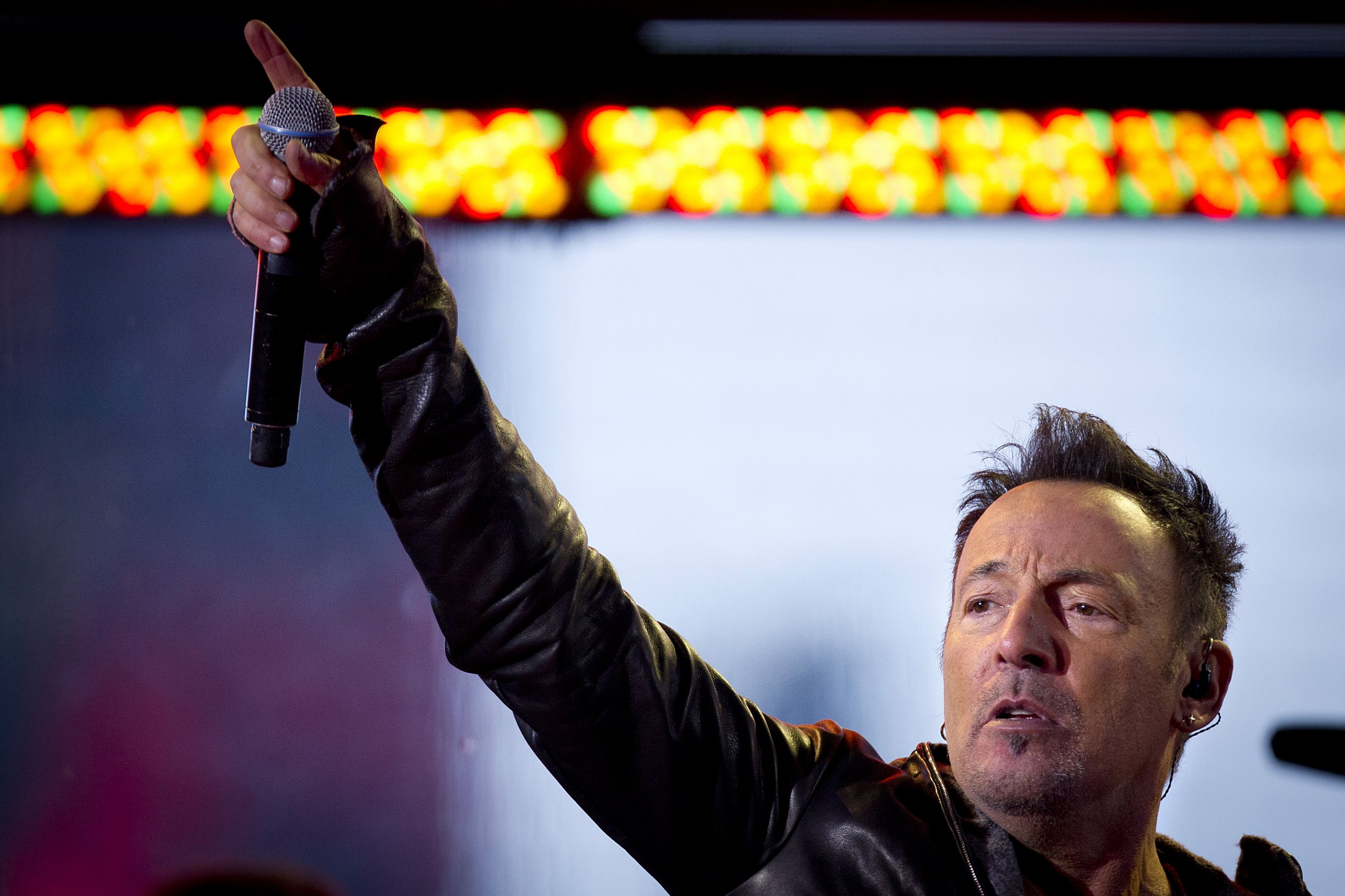 Bruce Springsteen isn't convinced Donald Trump was born to run the country.
In a recent interview on Marc Maron's "WTF" podcast, Springsteen questions the president-elect's basic competence and says that he is fearful for the state of the country. But he also says that he can understand Trump's appeal to voters.
"I've felt disgust before, but never the kind of fear that you feel now," the Boss said on the podcast. "It's as simple as the fear of, is someone simply competent enough to do this particular job? Do they simply have the pure competence to be put in the position of such responsibility."
Related: A history of Chris Christie's complicated relationship with Bruce Springsteen
Speaking with Maron, a fellow New Jersey native, Springsteen adds that he sees why Trump won in November.
"I understand how he got elected," Springsteen says. "If you were affected deeply by the industrialization, globalization and the technological advances, and you have been left behind, and somebody comes along and tells you 'I'm going to bring all the jobs back. Don't worry about it. They're all coming back.'"
Those promises are "lies," Springsteen adds, but they resonated with enough voters to get Trump into office. Obviously, Springsteen is familiar with the struggles of working class Americans. "This has been the theme of much of my creative life for all those years," he says.
The rocker also says that he is disturbed by the "bigotry, racism [and] intolerance" that's been unleashed by the Trump campaign. "Whether it's a rise in hate crimes, people feeling they have license to speak and behave in ways that previously were considered un-American and are un-American. That's what he's appealing to. So my fears are that those things find a place in ordinary, civil society."
Springsteen is a prominent Democrat who has rallied for President Barack Obama in the past and famously spurned his biggest Republican fan, Governor Chris Christie.
Springsteen was not especially outspoken during much of the 2016 campaign. He did, however, express support for Hillary Clinton in September and describe Trump as "a moron."
Springsteen is aware that his liberal positions have cost him some fans in Trump country. In November, a crowd of Trump supporters booed Springsteen's song "Born in the U.S.A."
Listen to the full "WTF" interview with Springsteen here.