Brussels Attacks: What Sporting Events Will Go Ahead?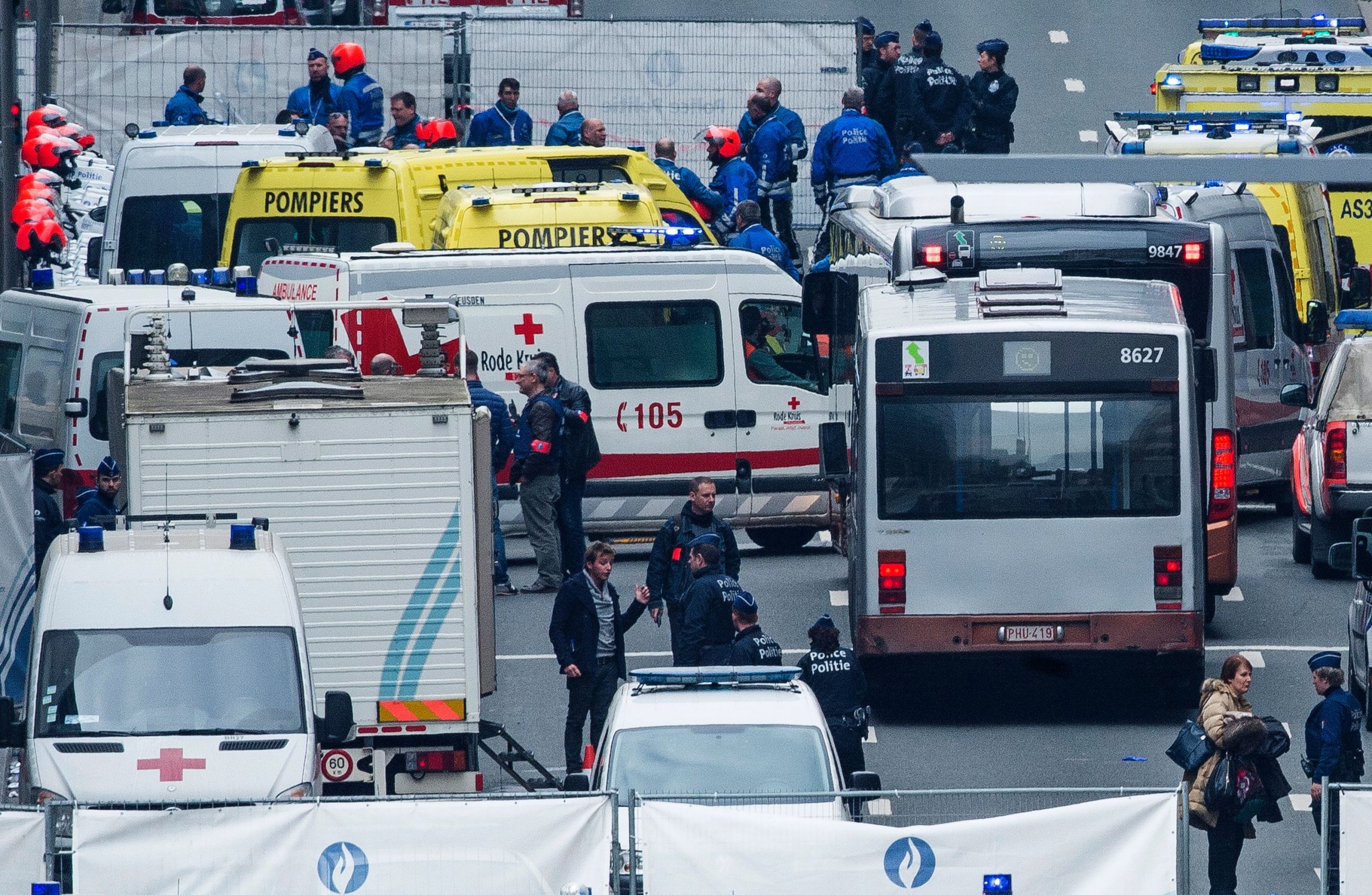 The Football Association of England has confirmed that the country's friendly with Germany scheduled for Saturday will go ahead, despite increased security across Europe in the wake of attacks on Brussels on Tuesday morning.
England is down to play Germany in the Olympic Stadium in Berlin on Saturday evening, but a series of blasts in Zaventem airport in the Belgian capital and at Maalbeek metro station that have killed at least 26 people, have put sporting events across the continent planned for this week in doubt.
England's friendly international against France on November 17, 2015, at Wembley Stadium went ahead with increased security following the attacks by ISIS in Paris on November 13 that killed 130 people.
An FA spokesman tells Newsweek Europe that there are no plans at present to cancel arrangements for the trip to face World Cup holders Germany, describing "no change" to the situation.
Thelocal.de, the German website, reported on Tuesday that German airports were on "high alert" following the attacks.
Belgium plays Portugal in Brussels on March 29, with the Belgian FA on Tuesday morning calling off team training, describing football as "not important today."
Organizers of the Dwars Door Vlaanderen cycling race, a major warm-up for the Tour of Flanders, the famous Belgian race that takes place on April 3, tell Newsweek Europe that the Belgian government will dictate whether the race, scheduled for Wednesday, goes ahead.
Belgian Prime Minister Charles Michel raised the country's security alert to level four, its highest, on Tuesday in the wake of the attacks, which come three days after the arrest in Brussels of Salah Abdeslam, one of the Paris attacks suspects and the only surviving participant.
Bernard Cazeneuve, the French interior minister, said on Tuesday afternoon that the attacks on Belgium hammered home the requirement for a "very high security level" during the forthcoming UEFA European Championship in France this summer.
Quoted by the Associated Press, Cazeneuve emphasized the need for "collective security" during the month-long tournament, which begins on June 10.