Brussels Attacks are Good for Russia, Says Nationalist Leader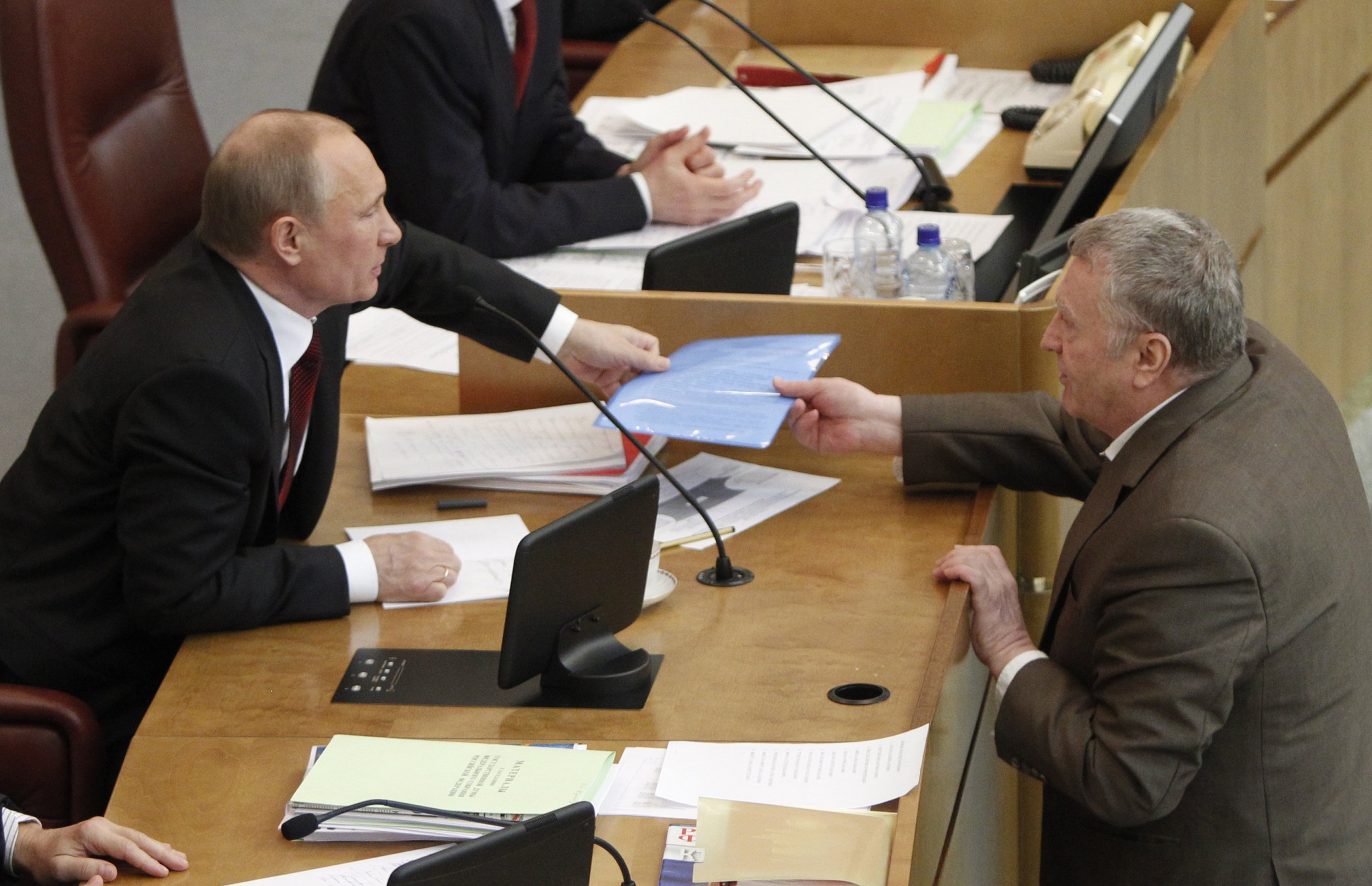 Attacks on European countries are beneficial for Russia, the leader of the nationalist Liberal Democrat party told Russian state television on Tuesday night.
Vladimir Zhirinovsky, known for his anti-Western views, spoke on the popular panel show "An Evening with Vladimir Solovyev" hours after blasts killed at least 31 people in Brussels. In his trademark bombastic style, the former deputy speaker of parliament took the floor and urged Russians not to express sympathy for the victims.
"Terrorists attacks are happening in Europe and they will spread all over it," Zhirinovsky shouted at other panelists. "That is beneficial for us. Let them perish and die."
Zhirinovsky's rationale was that after such attacks European countries would see Russia as an ally and align themselves with Moscow. "Let them then come to us and beg us," Zhirinovsky said.
Although his fellow guests on the programme and the host disagreed with him, Zhirinovsky's comments did not receive particular notice during the broadcast.
The controversial politician did not keep his opinions only for television purposes, as he protested Wednesday's minute of silence in the Russian parliament for Brussels.
After parliamentarians stood up for the moment silence, Zhirinovsky took the floor and asked his colleagues "not to stand in honor of victims of self-organized terrorism in future," Moscow daily newspaper Moskovsky Komsomolets reported.
Zhirinovsky may have been referring to speculation that the suspects were connected to the Belgian-born leader of the Paris attacks in 2015. Zhirinovsky has argued in the past that the rise of Islamism and extremism in the West stems from "local" problems and from alleged U.S. support for militants in the Middle East.
Speaker of Russia's lower house of parliament, Sergei Naryshkin, defended the moment of silence, albeit by also taking a swipe at the West. Naryshkin told Zhirinovsky that, while Western politicians like to give lip service to humanitarian and moral values, in Russia "these are more than just words."
Since the attacks, Russian politicians have repeatedly sought to highlight their belief that European security can only be successful by backing Russia. Putin ally Alexey Pushkov tweeted in the immediate aftermath of the attacks that it was NATO's mistake to reinforce against an "imaginary Russian threat" and allow an attack "underneath their noses."
Instead, Pushkov said, Europe should unite forces with Russia. Russian President Vladimir Putin and Foreign Minister Sergey Lavrov both highlighted Europe's need to work with Russia to combat militant groups, when commenting on the attacks. However, unlike Zhirinovsky, who has often been accused of serving the Kremlin to float radical opinions and gauge public reaction, all three also expressed condolences for the attacks.