Brussels Lockdown Lifted as Salah Abdeslam Manhunt Continues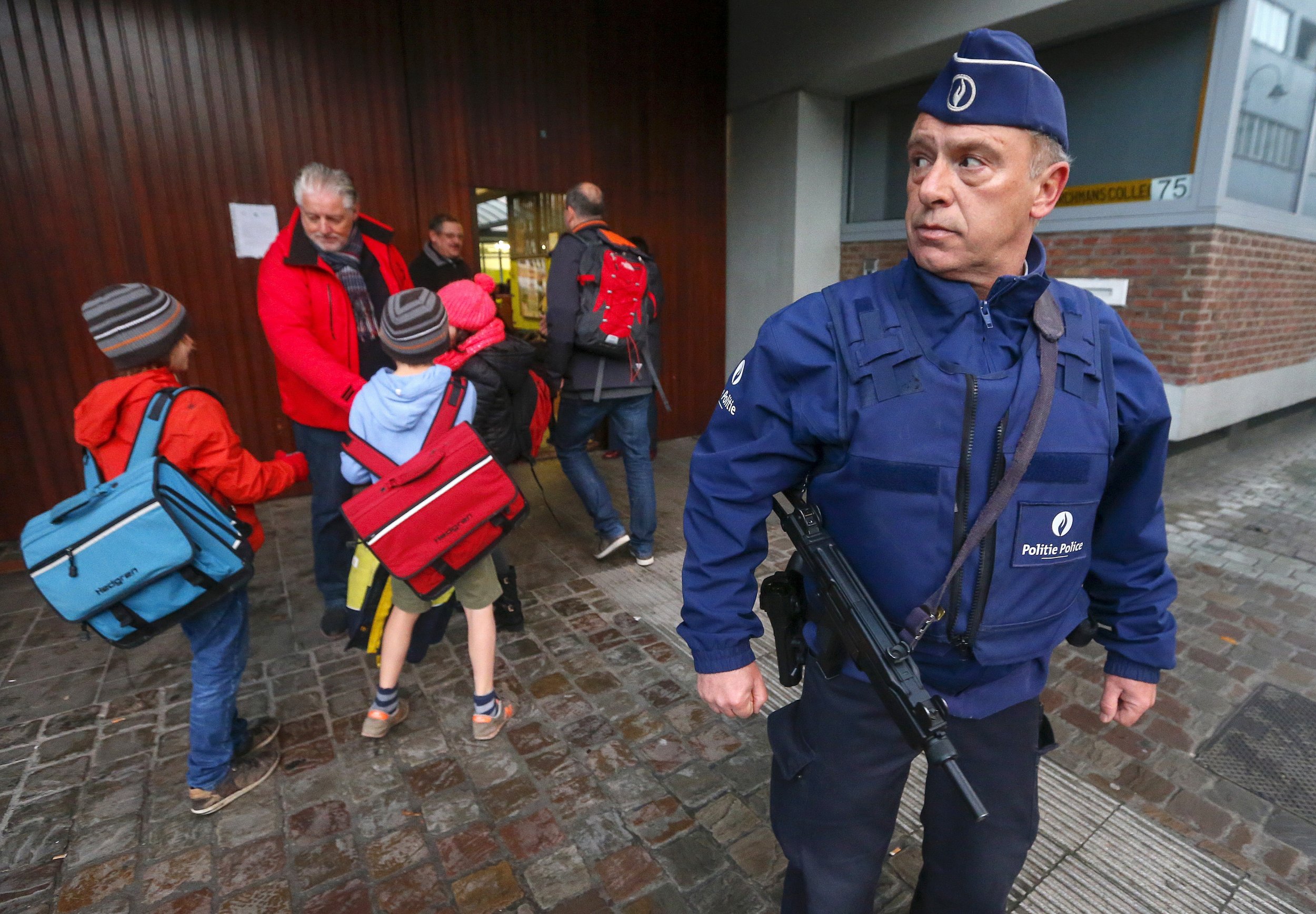 The four-day lockdown imposed on Belgium's capital amid a heightened security threat was lifted on Wednesday, with children returning to school and metro stations resuming service. But the manhunt for the Paris attacks suspect Salah Abdeslam continues.
More than 1,000 schools and pre-school creches in Brussels reopened after being closed for two days, while 35 out of 69 metro stations were opened for the first time since authorities shut them on Saturday.
The closures came after Belgian Prime Minister Charles Michel increased the security threat level to its maximum of four on Saturday, indicating that an attack similar to the coordinated shooting and suicide bombings in Paris was imminent. The threat level will remain at its maximum level until at least next Monday, he told reporters.
Salah Abdeslam, the eighth suspect in the November 13 Paris attacks which left 130 people dead, is still at large two weeks after the night of horror in the French capital. The attacks were claimed by the Islamic State militant group (ISIS).
The lockdown saw Belgian soldiers patrolling the city's streets. Shopping centers were shuttered and residents urged to avoid large gatherings. Even as security measures are loosened, soldiers remain stationed outside metro stations and police are guarding schools as the threat of an attack remains.
Belgian Foreign Minister Didier Reynders warned on Wednesday that there are people in Belgium and possibly elsewhere in Europe planning further attacks.
"There are maybe 10 or more people in Belgium, maybe in the neighboring countries, present in the territory to organize some terrorist attacks," he told U.S. broadcaster ABC, Reuters reported. Reynders said that figure was based on an estimate of how many people would have to be involved to carry out attacks like those in Paris.
Abdeslam, 26, was stopped by French police on a motorway heading towards the Belgian border the day following the attacks in Paris, but was allowed to continue as his role in the deadliest extremist attack in French history had not yet been discovered. He grew up in the Molenbeek district of Brussels, where a number of the attackers resided, according to Belgian authorities.
On Tuesday, Belgian authorities issued an arrest warrant for another fugitive suspect, Mohamed Abrini, in connection with the Paris attacks. Prosecutors say he was spotted with Abdeslam on a motorway to Paris two days before the coordinated operation, in the same car believed to have been used in one of the attacks. They said Abrini is "dangerous and probably armed" and advised that the public do not approach him.