Bryan Kohberger Fans Are 'Feeding' His Ego —BTK Killer's Daughter
The daughter of the BTK serial killer says Bryan Kohberger's fans and supporters risk "feeding" his ego.
Kohberger, 28, is charged in the deaths of Kaylee Goncalves, 21, Madison Mogen, 21, Xana Kernodle, 20, and Ethan Chapin, 20. They were found stabbed to death in a rental home near the university's campus in the early morning hours of November 13, 2022.
He has yet to enter a plea to the charges, but a lawyer who previously represented him said he was "eager to be exonerated."
The case has garnered widespread publicity and attention on social media, with some coming to Kohberger's defense.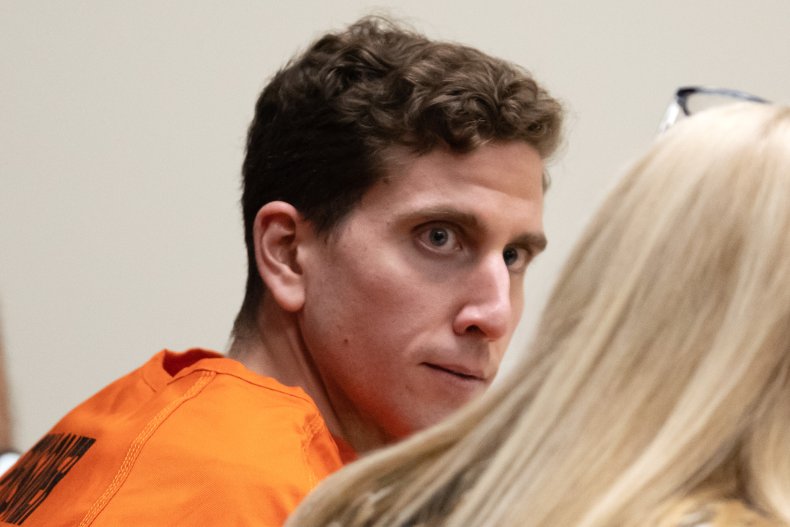 On Facebook, there are a number of groups calling for "justice" for Kohberger and at least one woman has been sending him love letters.
Kerri Rawson said anyone posting messages in support of killers and alleged killers is playing into their hands.
They "should not be celebrated or worshipped," she told Newsweek. "In doing so, people are only feeding their egos."
Rawson said fan mail began arriving for her father Dennis Rader—who called himself BTK for "bind, torture and kill"—at the Wichita jail where he was being held shortly after his arrest in February 2005.
"He's perpetuated it, with his own prolific letter writing, art work, and making back end deals through the murder memorabilia black market," she said.
"In some cases, particularly with women over the years, I've seen unhealthy attachments arise with my father," she added, noting that some may have hybristophilia, defined as a sexual interest in and attraction to those who commit crimes.
"Bottom line, my father is a dangerous sexual sadistic psychopath, a pathological liar, and a narcissist," she said. "People need to remember that when communicating with him, and others like him."
While correspondence is monitored in jails and prisons, Rawson is concerned that officials are not able to check everything thoroughly.
"Love letters to a prisoner are frankly quite low on their list of concerns, and should be, when taken into consideration of much larger needs," she said.
However, she expressed concern that those sending the letters may not be aware of the risk they are creating for themselves by doing so.
"I'm not sure that fans writing someone like my father, or potentially Kohberger, are aware that in fact they are putting their own lives at risk, by sharing their addresses and private information," she said.
Kohberger, formerly a graduate student at Washington State University in Pullman, is charged with four counts of first-degree murder and one count of felony burglary.
A preliminary hearing is scheduled to begin in late June.