Bryan Kohberger 'More Imposing' In Person: Reports
Accused murderer Bryan Kohberger has been described as an "imposing" figure in the Latah County Jail.
Newsnation's Ashleigh Banfield reported comments from a source who has access to Kohberger while he is in prison.
Kohberger has been held in jail since his extradition to Idaho in early January to face charges in the deaths of Kaylee Goncalves, 21, Madison Mogen, 21, Xana Kernodle, 20 and Ethan Chapin, 20.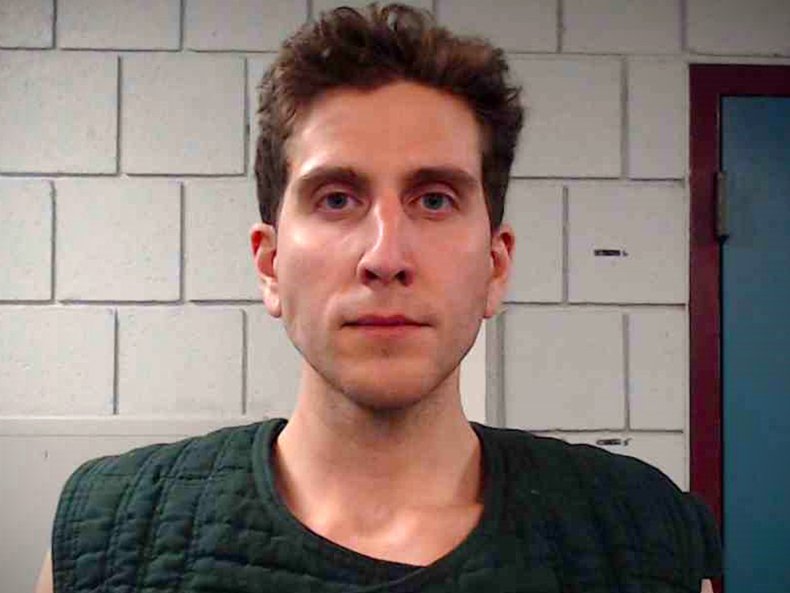 He has not yet entered a plea to four counts of first-degree murder and one count of felony burglary, but a lawyer who previously represented him in Pennsylvania following his arrest said he was "eager to be exonerated." He awaits a preliminary hearing in late June.
The unnamed source who has had access to Kohberger has said the accused appears differently than how he has been viewed on TV and social media.
During her show on Wednesday, Banfield said: "A source who has intimate knowledge of Bryan Kohberger in jail has told us that upon setting eyes on Kohberger for the first time in person, it was a whole other image.
"On television the description was that he looked like a toothpick, a skinny toothpick on TV.
"But the toothpick image on TV, according to this source, in person it looks like he is well over 200 lb and that he is quite imposing."
Banfield went on to say that Kohberger currently resides in the maximum security area of the jail in the basement and has no neighbors.
She also noted that when he goes to mass on Sundays, he is allowed to sit with others but cannot engage with them.
Banfield continued: "The other inmates, we are told, are very curious about Bryan Kohberger. They are also relieved, we are told, that he keeps his head down and hasn't made any trouble for anyone.
"One of the references is that [Kohberger] is very polite and here is a quote 'he does not seem like a psychopath.'"
While speaking to Banfield, ex-inmate Larry Levin, founder of Wall Street Prison Consultants, addressed the comment that Kohberger doesn't look like a psychopath.
He said: "Let's go to the fact that he doesn't appear to be a psychopath.
"I flew on con-air, they call it JPATS, [Justice Prisoner and Alien Transportation System], I was chained up next to a guy that was a serial killer, he killed like five people.
"[I was sat next to him] for like three or four hours and this guy seemed as normal as you or I do. You really can't tell.
"He was really intelligent, the things he said, he admitted to me, 'yeah, well I killed them and they deserved it.'
"But he seemed level-headed, Bryan Kohberger, is not stupid, maybe more arrogant than anything."
Kohberger was arrested on December 30 at his parents' home in Albrightsville, Pennsylvania after DNA evidence, cellphone records and surveillance footage connected him to the crime.
Little has emerged about the case and Kohberger since due to a gag order issued by Latah County Magistrate Judge Megan Marshall.
This bars attorneys, law enforcement agencies and others associated with the case from talking or writing about it.