Bryan Kohberger Investigated for Possible Connection to Cold Cases
Officials in Pennsylvania have investigated a possible link between cold cases in the state and Bryan Kohberger, the suspect arrested in the University of Idaho student killings in Moscow, Idaho.
On Tuesday, KING-TV in Seattle reported that Terrence Houck, the Northampton County District Attorney in Pennsylvania, ordered his staff to look into some cold cases to see if there was any connection to Kohberger.
"Your natural question is to start wondering, 'Is this guy wanted?'" Houck said. "Is his name out there? Did he do anything here in [my] county?"
"The district attorney's office and its detectives continue to assist local police departments in their cold case investigations," the Northampton County District Attorney's office told Newsweek in a statement. "Although nothing with respect to Bryan Kohlberger [sic] has come about in any unsolved cases to this point, we continue to keep all options open when continuing our investigations."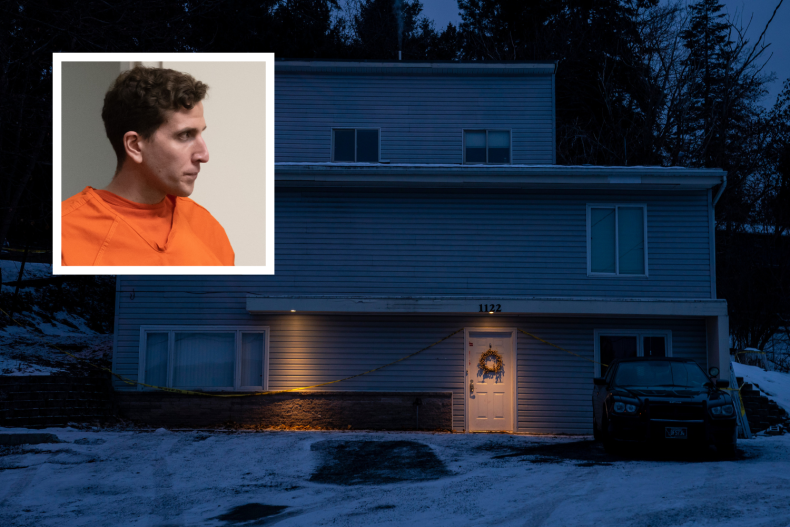 On December 30, Kohberger, 28, was arrested at his parents' home in Pennsylvania in the fatal stabbings of four University of Idaho students: Kaylee Goncalves, 21, Madison Mogen, 21, Ethan Chapin, 20, and Xana Kernodle. Kohberger was charged with four counts of first-degree murder and one count of felony burglary. He is in custody in Moscow, Idaho. His former attorney in Pennsylvania said that Kohberger was "eager to be exonerated."
When the four students were killed on November 13, Kohberger was a Ph.D. student at Washington State University in Pullman, Washington, which is about 9 miles from Moscow. He previously attended DeSales University in Pennsylvania.
KING also spoke with Lehigh County District Attorney Jim Martin, who said he has also looked into any connection between Kohberger and cold cases in the county.
"The first thing I did was ask the director of the RIC [Regional Intelligence and Investigation Center] to see if we had any contact with Mr. Kohberger," Martin said. "We have no unsolved homicides that in any way meet the modus operandi of this event out in Idaho."
According to KING, Martin said that his team uncovered a 911 call made by Kohberger in the past, but he was thanking police after his car was stuck behind a gate on a bike trail.
While officials in Pennsylvania have been unable to identify a link to Kohberger and cold cases at this point, former FBI agent Jennifer Coffindaffer previously told Newsweek that it's "plausible" Kohberger has committed murder in the past.
"I would believe that law enforcement is going to be searching the areas in and around where he lived, so we're talking Pennsylvania now," she said last month.