Bryan Kohberger Search Reveals 'Most Incriminating' Items in Case Against Him
The discovery of black masks at the family home of Bryan Kohberger, who has been charged with murdering four University of Idaho students in November 2022, could be the "most incriminating" items seized by police, according to criminal defense attorney Joshua Ritter.
Kaylee Goncalves, 21, Madison Mogen, 21, Xana Kernodle, 20, and Ethan Chapin, 20, were stabbed to death in the early hours of November 13 at a shared student property in the college town of Moscow.
On December 30 Kohberger, a Washington State University student, was arrested at his parents' home in Monroe County, Pennsylvania.
He has since been charged with four counts of first degree murder, along with felony burglary. Kohberger has yet to enter a plea, though in December his Pennsylvania based lawyer said he was "eager to be exonerated."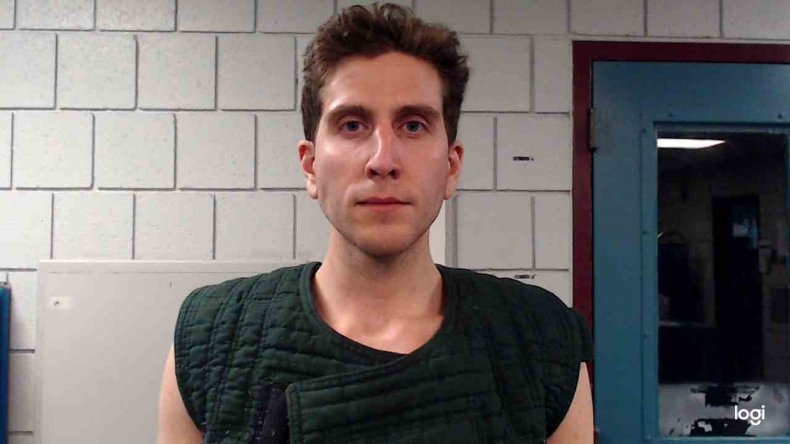 Court documents made public this week revealed police recovered a number of items from the Kohberger family home, including two knives, a Glock 22 pistol, black face masks, clothing and a "note to dad from Bryan."
Police did not say whether they believe either knife was used in the murders, though one was described as a "pocket knife." Investigators previously said the missing murder weapon was a "fixed-blade knife."
Speaking to Newsweek, Joshua Ritter, a Los Angeles-based criminal defense attorney and partner with El Dabe Ritter Trial Lawyers, said the masks could be the most incriminating piece of evidence.
The former Los Angeles County prosecutor commented: "Many Americans own guns, knives and dark clothing. The items recovered from Bryan Kohberger's family home in Pennsylvania are innocuous and none of it is all that earth shattering.
"The discovery that he owned black masks is the most disturbing element to all this, because the murderer in Idaho was seen in the house with a mask. Sometimes the least deadly item can be the most incriminating.
"But investigators would need to see how the black masks compare to the eyewitness description from the night of the murders."
Dylan Mortensen, one of two surviving roommates who was in the Moscow student house when the murders took place, said she had seen a masked man wearing black inside the property around the time the killings occurred.
Ritter added: "If prosecutors are correct that Kohberger murdered those four students from the University of Idaho, it makes you wonder why he had this stash of weapons. Did he plan to kill other people?
"These otherwise innocuous items become far more sinister when you consider whose home they were found in. This case begs for more disclosures so the public can see how it all adds up."
Correction 03/08/23 03:15 a.m. ET: This story initially said the four murdered students were studying at the University of Iowa, rather than the University of Idaho.