Why Idaho Survivor Bethany Funke Never Witnessed Roommate Horrors
---
One of the surviving roommates of the four slain University of Idaho students never witnessed the gruesome aftermath of the killings, according to a new report.
Bethany Funke and Dylan Mortensen survived the November 13, 2022, slayings of their roommates Kaylee Goncalves, 21, Madison Mogen, 21, and Xana Kernodle, 20, at their rental house in Moscow, Idaho. Kernodle's boyfriend, Ethan Chapin, 20, was also killed.
An arrest was made weeks later, on December 30. Bryan Kohberger, 28, who at the time was a doctoral candidate at Washington State University (WSU) in nearby Pullman, is charged with four counts of first-degree murder and one count of felony burglary. He has not entered a plea, but a lawyer who represented him previously said he is "eager to be exonerated."
The students were slain on the second and third floors of the house, but Funke was staying in the basement on the night of the killings.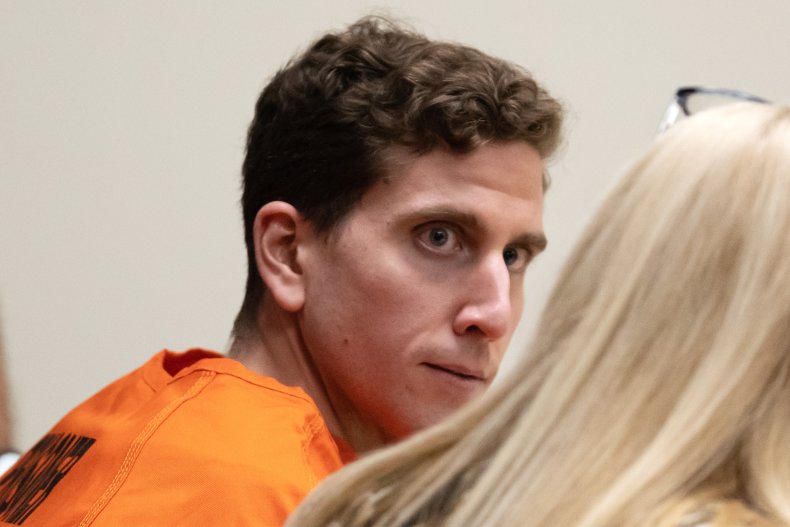 A source close to the families of the victims has now told the NewsNation network that she didn't see the horrific crime scene because she never went upstairs that morning.
"She left the home and was outside in the chaos in the front of the house but never did go to that second floor, never did see the carnage," Ashleigh Banfield said on her NewsNation show, citing the unnamed source. "She wasn't part of the discovery of the bodies. She was the only one living in the basement at that point."
Mortensen, however, stayed in a bedroom on the second floor. She told investigators that she saw a masked man in the home around the time they believe the killings occurred, according to a probable cause affidavit that was unsealed in January.
The affidavit detailed the chilling encounter, noting that Mortensen said she had opened her door after she heard crying and saw a man with bushy eyebrows and dressed in black with a mask over his nose and mouth walking toward her.
She froze, the affidavit said, and the man walked to a sliding glass door. She then locked herself in her room.
A breakthrough in the case came later in November after the Moscow Police Department asked regional law enforcement to look for a white Hyundai Elantra. On November 29, a WSU police officer found a 2015 white Elantra registered to Kohberger after running a query for Elantras on campus.
The same day, another campus officer located the vehicle parked at Kohberger's apartment complex, and a check came back showing it had Washington state tags.
Corporal Brett Payne, the lead investigator on the case, wrote in the affidavit that this led him to look at Kohberger's driver's license, which described him as 6 feet tall and 185 pounds, and that his license photo showed him with bushy eyebrows. These details were consistent with a description given by Mortensen.
A preliminary hearing in the case is scheduled for June 26.