How Bryan Kohberger's Eyebrows Helped Police Link Him to Idaho Murders
Bryan Kohberger's eyebrows helped investigators link him to the slayings of four University of Idaho students, according to a report.
Kaylee Goncalves, 21, Madison Mogen, 21, Xana Kernodle, 20, and Ethan Chapin, 20, were found dead in a rental house near the university's campus in Moscow, Idaho, on November 13. Kohberger, 28, then a doctoral candidate in criminology at Washington State University (WSU) in nearby Pullman, was arrested at his parents' home in Albrightsville, Pennsylvania, on December 30.
He is charged with four counts of first-degree murder and one count of felony burglary. He has not entered a plea, but a lawyer who represented him has previously said he is "eager to be exonerated."
Investigators were aware of Kohberger more than a month before his arrest.
On November 29, Daniel Tiengo, a WSU police officer, found a white Hyundai Elantra registered to Kohberger as he searched for vehicles matching the description of one seen near the scene on the night of the killings, according to a probable cause affidavit.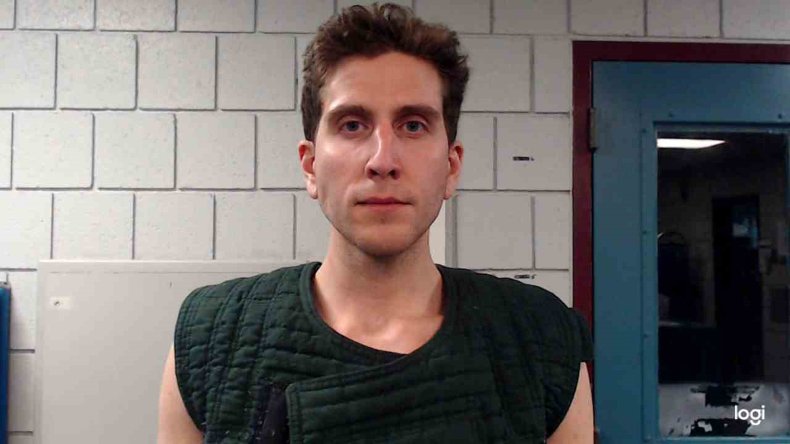 That information was passed to Corporal Brett Payne, the Moscow police's lead investigator, later that morning, according to a January 28 report by Howard Blum in the digital weekly newsletter Air Mail.
Payne felt "a mounting sense of triumph" when he typed the vehicle's details into the motor vehicles record system and saw Kohberger's photo. It "was precisely the sort of telltale clue he'd been praying for over the past two weeks," Blum wrote.
That was because investigators had been closely keeping private a piece of information that Payne later outlined in the probable cause affidavit: a surviving roommate had seen an intruder in the house.
The roommate, Dylan Mortensen, told investigators about the person she saw around the time investigators believe the students were killed. He was dressed in black and was at least 5 feet, 10 inches tall, not muscular but athletically built. He was also wearing a mask that covered his mouth and nose, and his eyebrows, Mortensen told investigators, were bushy.
Payne was aware that Kohberger's eyebrows were bushy, Blum reported, and that his license showed that he was a white male, 6 feet tall and weighing 185 pounds.
Blum's report also said that FBI agents lost Kohberger for at least several hours as he made a cross-country drive to Pennsylvania with his father in mid-December.
An automated license plate reader in Loma, Colorado, eventually caught the plate of Kohberger's Elantra on December 13, and the surveillance operation continued, Blum reported.
Kohberger is scheduled for a five-day preliminary hearing starting June 26.
A gag order issued by Latah County Magistrate Judge Megan Marshall in January bars his attorney, law enforcement agencies and others associated with the case from talking about it. The order was later expanded to prohibit attorneys representing survivors, witnesses or the victims' family members from talking or writing about the case.