How FBI 'Lost' Bryan Kohberger As He Left Idaho For Holidays
The law enforcement agents who had tracked Bryan Kohberger, the sole suspect in the slayings of four University of Idaho students, as he made a cross-country trip in the days prior to his arrest lost him for several hours, according to a new report.
Kohberger, 28, is charged with four counts of first-degree murder and one count of felony burglary in connection with the killings of Kaylee Goncalves, 21, Madison Mogen, 21, Xana Kernodle, 20, and Ethan Chapin, 20. He has not entered a plea, but a lawyer who represented him has previously said he was "eager to be exonerated."
All four victims were found dead in a rental house in Moscow, Idaho, on November 13, and at the time, Kohberger was a doctoral candidate in the Criminal Justice and Criminology Department at Washington State University (WSU) in nearby Pullman.
He was arrested at his parents' home in Albrightsville, Pennsylvania, on December 30—over a week after he and his father, Michael Kohberger, had driven thousands of miles from Pullman in a Hyundai Elantra, a vehicle that authorities say is consistent with one seen near the house on the night of the killings.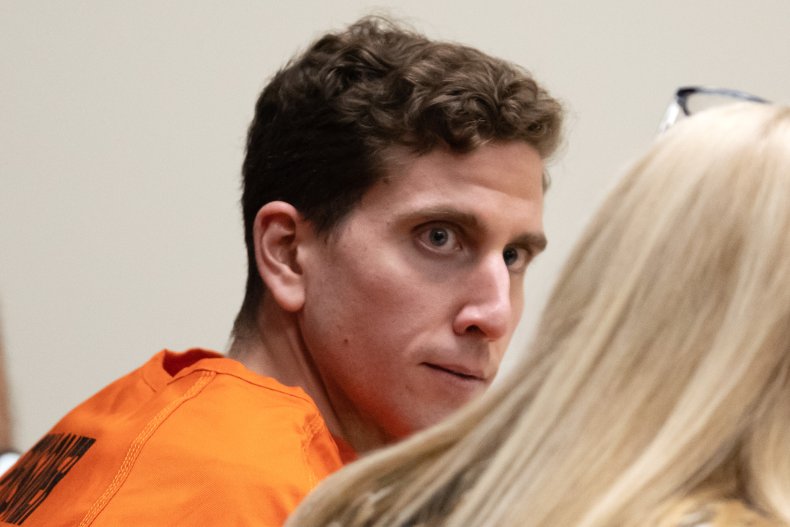 Kohberger had been on the radar of investigators long before he embarked on the lengthy drive to his native Pennsylvania: a WSU officer had searched cars matching the description of the vehicle provided by Moscow police and found one registered to him on November 29, according to a probable cause affidavit.
Investigators did not have enough to secure an arrest warrant by the time Kohberger left Pullman for the holidays, so the FBI planned to surveil him until they gathered enough evidence.
A January 28 report by Howard Blum in Air Mail has revealed that agents lost Kohberger not long after his car left Pullman in mid-December for the holidays.
"For several alarming hours—or more? the authorities are keeping the precise details of this screwup close to the vest—the chief suspect in a quadruple homicide that had shocked the nation had seemingly vanished," Blum wrote.
In a futile bid to locate him, agents reportedly began to search automated license plate readers (ALPRs) in nearby states but failed to yield any hits.
While it's not clear exactly how long Kohberger was left unwatched, Blum reported that an ALPR in Loma, Colorado, caught the plate of the Elantra registered to him on December 13 and the operation was once again underway.
The FBI then kept a watchful eye on Kohberger's vehicle for the rest of the trip to Pennsylvania—including during two traffic stops by local authorities in Indiana on December 15.
Blum wrote that according to sources "familiar with the bureau's skittish temperament as these two unanticipated traffic stops played out, a knowing patience was not the guiding standard that December day. The agents were frustrated, and they were angry. The possibilities were too dangerous."
The agents feared, the sources said, that if Indiana officers made an arrest, Kohberger would be alerted and investigators may lose the opportunity to "make their airtight case." They also reportedly worried that the suspect could have been armed.
Kohberger is scheduled for a five-day preliminary hearing starting June 26.
A gag order issued by Latah County Magistrate Judge Megan Marshall in January bars his attorney, law enforcement agencies, and others associated with the case from talking about it. The order was later expanded to prohibit attorneys representing survivors, witnesses, or the victims' family members from talking or writing about the case.