Bryce Harper Compared to Benedict Arnold by Washington D.C. Mayor Muriel Bowser Ahead of Phillies Game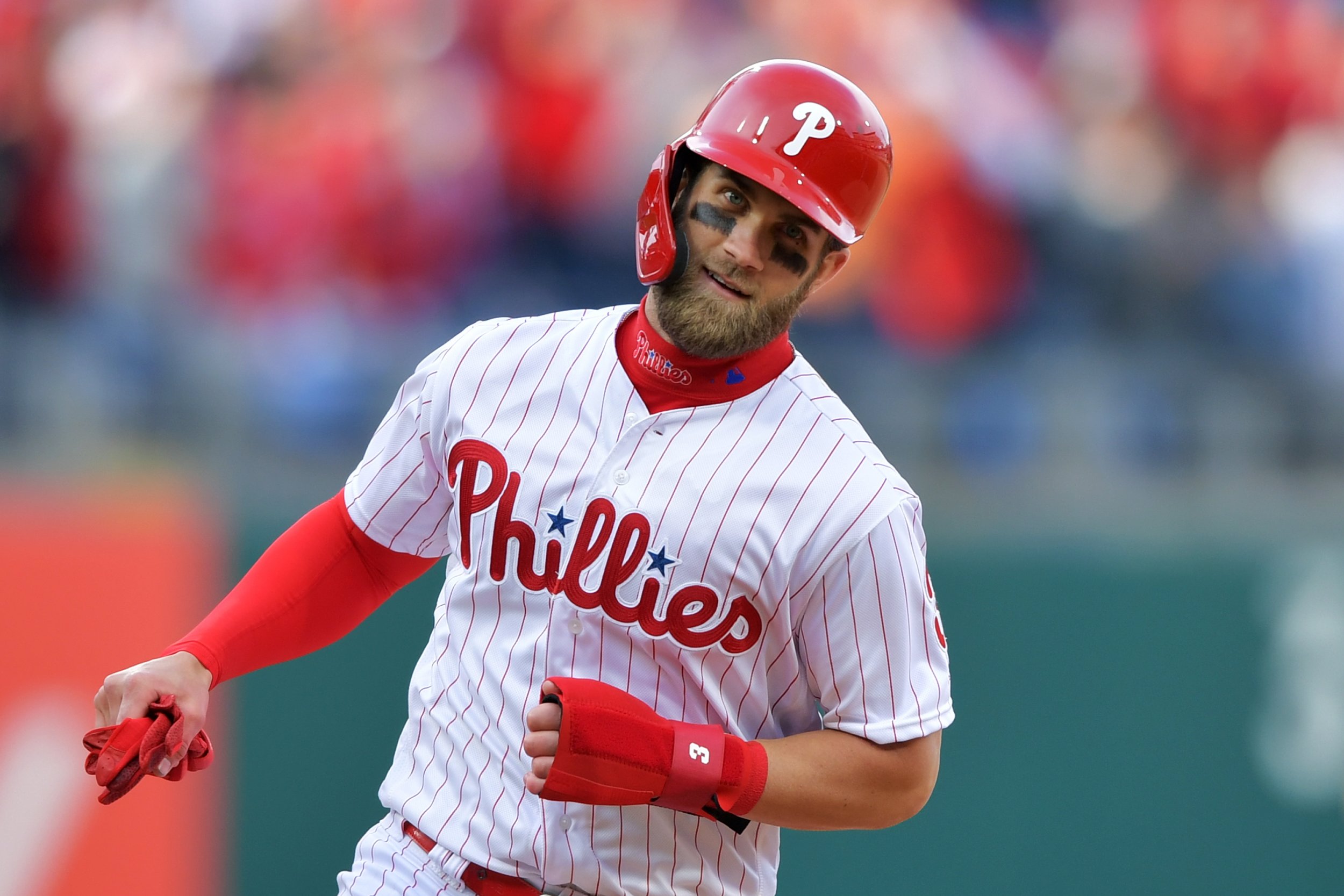 Bryce Harper's decision to leave Washington for Philadelphia has left a bitter taste in the mouths of many Nationals fans. None more so than Mayor Muriel Bowser, it would appear.
The D.C. mayor tweeted a picture depicting the right fielder as Benedict Arnold, which she then quickly deleted.
Arnold famously betrayed the Continental Army during the Revolutionary War in 1780, defecting to Great Britain.
The tweet suggested Bowser believes Harper betrayed the Nationals in the offseason, when he left the capital after seven seasons to sign with the Phillies. At the time, Harper's 13-year $330 million deal was the largest ever in the history of professional sports, but has since been surpassed by Mike Trout's extension with the Los Angeles Angels.
During his spell in Washington, Harper won the 2012 NL Rookie of the Year Award and the 2015 NL MVP award, helping the Nationals make four playoff appearances in the process. Leaving Washington was bad enough in the eyes of Nationals fans, but the fact he joined a divisional rival made the situation even worse.
On Tuesday night, Harper and the Nationals cross paths again, with the Las Vegas native set to make his first return to Washington since signing for the Phillies.
While Bowser's picture did not hint to a particularly warm welcome, the 26-year-old suggested he was looking forward to his return.
"I'll always remember and cherish all the screaming and yelling and the exciting times that we had the last seven years," he was quoted as saying by ABC News.
"Like I've said before, I wish them nothing but the best, all the players in that clubhouse. It's a great fanbase. Great city to live in.
"[I'm] excited to go back. And excited to compete. "
Harper conceded he expects "some cheers, some boos as well."
According to MLB Network reporter Jon Morosi, Harper will make a formal statement to thank Nationals fans on Tuesday night.
Whether he gets a warm welcome or an angry reception back in D.C., Harper is unlikely to be particularly fazed. His career in Philadelphia has got off to a promising start, with the right fielder hitting homers in both of the Phillies' last two games.
Philadelphia extended its perfect start to three games after thrashing the Atlanta Braves 5-1.
Meanwhile, the Nationals picked up their first win of the season after beating the New York Mets 6-5. They are now 1-2.
Newsweek has contacted Mayor Bowser's office for a comment.