'Buddha Boy' Spiritual Leader Investigated Over Missing Followers, Sexual Abuse Allegations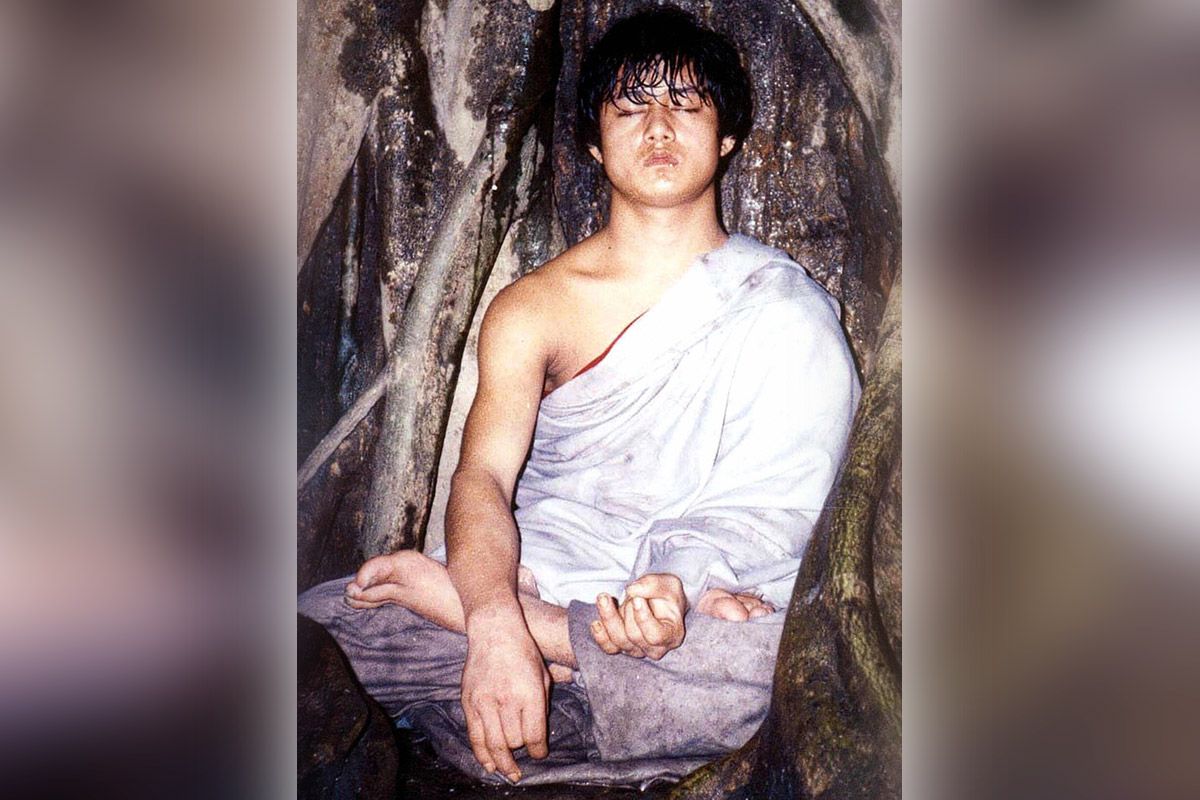 A spiritual leader in Nepal is being investigated by police over the disappearance of several of his followers amid multiple accusations that he has sexually assaulted devotees.
Ram Bahadur Bomjan, also known as "Buddha Boy," became famous in 2005 after his followers claimed he could meditate motionless for months without the need for food, water, or sleep. But the 28-year-old has been dogged by accusations of sexual assault against some of his devotees, and is now suspected of involvement in the disappearance of several others.
Read more: Indian spiritual guru sentenced to life for raping 16-year-old
According to AFP, special police investigators have opened an inquiry into his behavior after the families of four of his followers disappeared from his ashrams, where they had been staying.
Uma Prasad Chaturbedi, a spokesperson for Nepal's Central Investigation Bureau, told AFP: "The police have started investigating these complaints against Bomjan." However, he stressed that the investigation "is in preliminary stage and we cannot share many details."
Bomjan remains popular despite multiple allegations of abuse. In September, for example, an 18-year-old nun accused him of raping her at one of his ashrams. His followers claimed that the nun had been involved in theft and had been ejected from the monastery.
In 2012, Nepali police said they had rescued a Slovakian woman who had been held by followers of Bomjan for more than two months. Zsuzsanna Takacs said she had been kidnapped from her hotel, tied to a tree and accused of using witchcraft to disturb Bomjan's meditation sessions. She reportedly had a broken arm when she was eventually released.
Dozens have accused Bomjan of assault, and the leader has admitted beating his followers for disturbing his meditation sessions, AFP noted. His followers have also been accused of attacking critics and in 2012 of beating journalists who recorded one of his sermons and destroying their cameras.
An organization linked to the Buddha Boy—the Bodhi Shrawan Dharma Sangha—has previously dismissed allegations made against him. It called suggestions of disappearances, sexual assault and violence at his ashrams baseless, responding to accusations made on local website Setopati.com.
Though Bomjan's followers believe him to be the reincarnation of the historic Buddha, he has rejected the comparison. According to an article published by the Telegraph in 2005, he once declared: "Tell the people not to call me a Buddha. I don't have the Buddha's energy currently. I am at the level of a rinpoche," he said, referring to a lesser Buddhist holy title.
Witnesses have reported seeing light emanating from Bomjan's head, describing the phenomenon as "a bit like when you shine a torch through your hand."