Buffalo Wild Wings, Beer Used to Lure Gov. Whitmer's Attempted Kidnappers
Jurors have now heard more on how the FBI was able to arrest those accused of plotting to kidnap Michigan Governor Gretchen Whitmer, and it involved Buffalo Wild Wings and beer.
The department used an undercover informant known as Big Dan who helped pull off the operation. During a line of questioning from defense lawyers, Big Dan provided details on the plan, which included, among other things, food from Buffalo Wild Wings and the promise of beer.
This comes as the defense is attempting to make the case that their clients were tricked and lied to in order to come to the Ypsilanti warehouse where the suspects were taken into custody on October 7, 2020.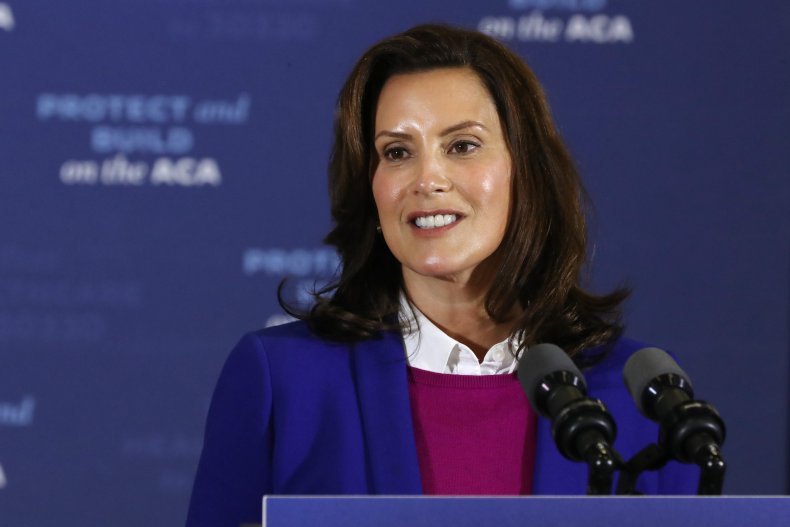 However, the prosecution in the case has made the argument that the defendants had traveled there to make payments on explosive materials for their plot to kidnap the governor.
Additionally, the FBI's informant reportedly mentioned in court that he was given the objective of getting the suspects to that location. He went on to state that Red, an undercover agent, would provide them with "free stuff to give away" and that following this meetup, alcohol and that Buffalo Wild Wings would be supplied.
When asked how he was supposed to get the men to Ypsilanti to be taken into custody, one member of the FBI, according to testimony from Big Dan, told him to "keep it generic as possible" and to "save the details about the Oct. 7 meetup for later" because "doing that will help motivate the guys to come in person."
Big Dan, according to multiple reports, was able to successfully infiltrate the Wolverine Watchmen and for seven months, as he was undercover, was able to record the discussions had by members of the group. Big Dan is a former member of the U.S. Army and postal truck driver, according to the paper.
Currently, four men—Adam Fox, Brandon Caserta, Barry Croft and Daniel Harris—are on trial, charged with conspiracy in the 2020 plot to kidnap Whitmer.
Originally, six men were federally charged in the case but two of the men—Ty Garbin and Kaleb Franks—have already pleaded guilty for their role in the plot. As part of his plea deal, Garbin agreed to testify against the other four men in the case.
The men had planned on breaking into Whitmer's vacation home and kidnaping her and then holding her at gunpoint. They were allegedly upset because of the COVID-19 restrictions the governor had put in place.
Earlier this month, a judge ruled that three other men charged in the operation to kidnap the Democratic governor were not "entrapped" by the FBI through the use of an undercover agent.
Those three men were looking to have their case thrown out, but instead, they are scheduled to go to trial in September.