Sacramento Kings Fans Who Wore 'Build the Wall' Jerseys to Game Say They Were Just Having Fun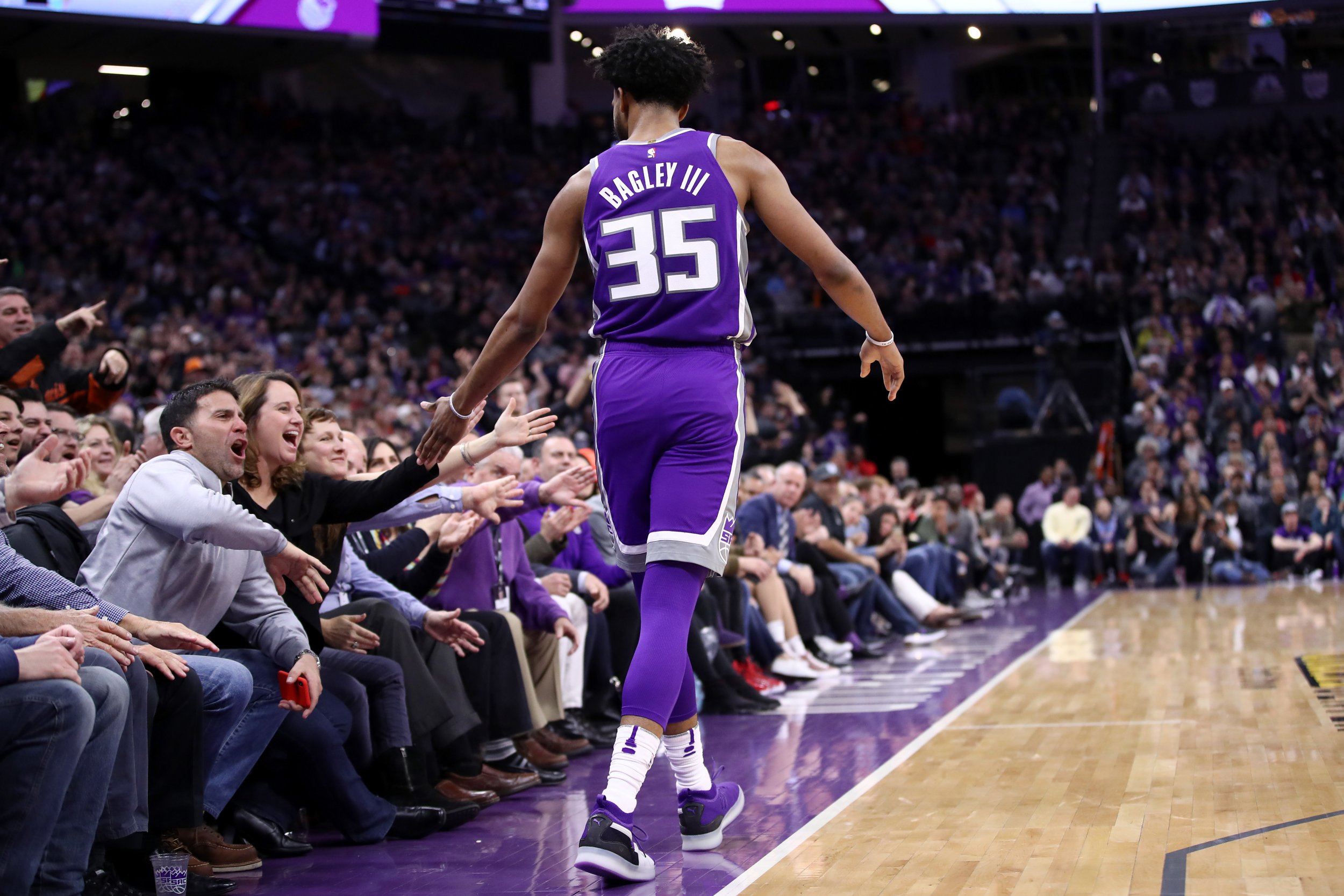 The two Sacramento Kings fans who went viral for wearing customized jerseys sporting a pro-Donald Trump message have insisted they were not trying to make a political statement and simply wanted to have fun.
On Friday, Daniel Goldsmith wore a personalized jersey with "Build the Wall" and the number 19 on the back, while attending the Kings' home game against the Miami Heat.
Goldsmith's friend Pete Molinelli sat next to him wearing a number 1 jersey with "Trump" emblazoned on the back.
A picture of the two fans sat courtside was posted on Twitter and went viral before being deleted.
The caption read: "Just wait until they find out the owner of the team is an immigrant ", a reference to Kings' co-owner and chair Vivek Ranadivé, who was born in India.
Goldsmith, however, insisted the jerseys weren't meant to be a political statement and said it was not the first time he had won a controversial jersey.
"I just do it to make my friends laugh, and it worked," he was quoted as saying by The Sacramento Bee.
"Now I'm here. There's really no other message behind it."
Goldsmith admitted that he does not "have enough knowledge about politics to have any sort of opinion," but vowed to sport another controversial jersey at some stage.
Molinelli also maintained there was no ulterior motive to wear the jerseys, apart from having fun.
"I was up for the fun, I guess," he explained to the newspaper. "Everyone sitting around us at the game thought it was funny.
"The wall is about illegal immigration and the border, and I support that. At least we got people talking."
The stunt definitely got people talking and Goldsmith and Molinelli were branded as "clowns" by David Weiglein, the host of popular sports radio show "The Drive" on Sacramento-based radio station KHTK.
"Anyone know who these clowns are?" Weiglein, who is known as Carmichael Dave, wrote as a caption on a picture of Goldsmith and Molinelli he shared on Twitter.
The code of conduct for the Golden 1 Center states that fans and guests are prohibited from engaging in disturbances, including "profanity and/or offensive words, which are likely to provoke a violent reaction from others."
Meanwhile, the Kings' website carries a code of conduct for the fans, which also regulates certain aspects of their attire.
"There will not be any obscene or indecent messages on signs or clothing," the website states, without offering any details as to what might be considered indecent or obscene.