'Bullet Train' Author Defends Brad Pitt Casting From 'Whitewash' Claims
Brad Pitt is under fire for allegedly "whitewashing" Japanese culture in his new summer blockbuster Bullet Train, but the author of the original source material has stood by the casting.
The movie takes place on a high-speed train heading from Tokyo to Kyoto in Japan, but the majority of the cast involved are from Western countries, leading many to accuse the filmmakers of insensitive casting choices. Multiple think pieces have been written, some have taken to social media while the Japanese American Citizens League has also criticized the casting.
Casting white actors in non-white roles is nothing new in Hollywood, with movies like Doctor Strange, Ghost in the Shell and Annihilation all guilty of perceived miscasting.
Bullet Train, due out in movie theaters on August 5, is based on the novel by Kōtarō Isaka. Characters played by Brad Pitt and Joey King were originally written as Japanese by Isaka.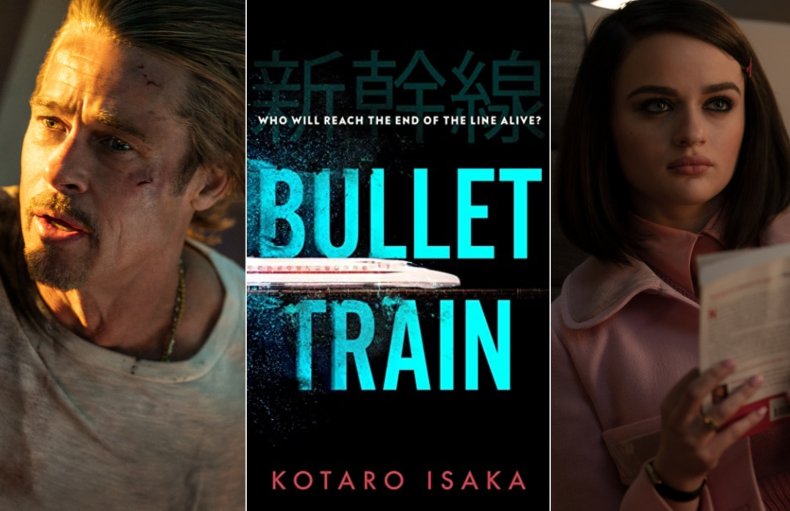 In August 2020, King responded to rumors she auditioned for Avatar: The Last Airbender and wrote on Twitter: "I do not believe a white woman should play a character of color. Not me or any white woman for that matter." The tweet has since been deleted, and production for Bullet Train began in October 2020.
"I absolutely think charges of whitewashing are accurate," said David Inoue, executive director of the Japanese American Citizens League, when discussing Bullet Train. He told AsAmNews: "Foreigners, or gaijin, remain a distinct minority in Japan, and to populate the movie with so many in the leading roles is ignoring the setting."
Inoue suggested the movie should have taken place on the Acela Express from Washington, D.C. to New York City based on the casting.
"[Non-Asian actors in Bullet Train] should be questioned on their allyship with the Asian community. To see a film set in Japan with Japanese characters only as the background is offensive, and some of them should have been asking questions about this. Someone of Brad Pitt's stature has the ability to do that and he failed to say anything," Inoue said, also acknowledging that Pitt's popularity in Japan may make the movie a success there too.
While some have expressed anger and made claims of "whitewashing," the original novel's author, Isaka, is seemingly fine with the casting changes made for the movie.
"I don't have any feeling of wanting people to understand Japanese literature or culture," Isaka told The New York Times. "It's not like I understand that much about Japan, either."
Isaka also expressed hope that the adaptation of Bullet Train could lead English-speaking audiences to his many novels which are best-sellers in Japan.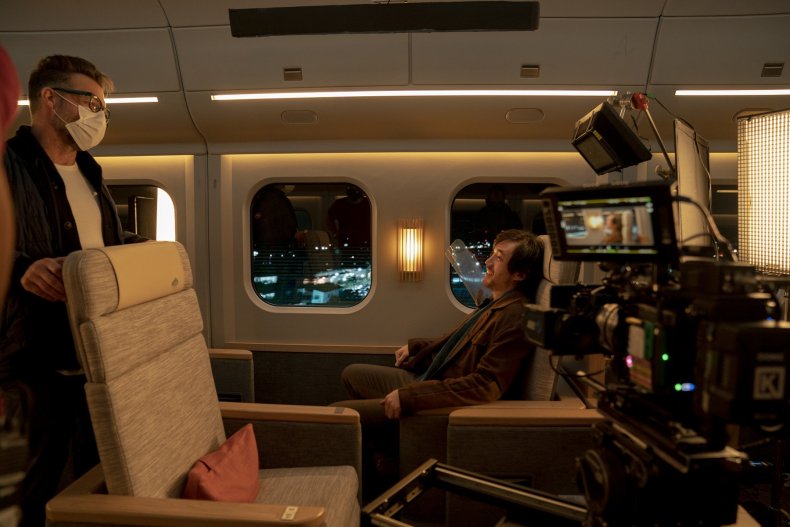 "Possible whitewashing? Of course it's whitewashing," wrote one social media user on Reddit, expressing their disappointment at the casting. They continued: "It's a hard pass for me. I'll just continue to support movies like Everything Everywhere All at Once. It's not that I don't like Brad Pitt. I do. It's just that I'm so damn tired of seeing stories of white people. I want to see stories from Asia, Central and South America, Africa, and the Middle East."
Another user in the same thread pointed out the "double standard" of "the white race-swapped characters but not the Black race-swapped characters." Atlanta stars Brian Tyree Henry and Zazie Beetz both star in the movie as Lemon and Hornet, respectively.
Pitt has yet to speak out on whitewashing claims made towards Bullet Train. Newsweek has reached out to Pitt's representatives for comment.