'I Was Bullied For My Appearance As a Kid, Now I'm a Meghan Markle Look-Alike'
Currently I live in New Jersey and I'm a flight attendant. I was working in first class about five years ago when people started saying that I looked like the girl from Suits, although I didn't know who Meghan Markle was at the time. Then it got more intense as she started dating Prince Harry.
I didn't get any weird reactions, people would mostly just stop me and say that I resemble her a lot. But when she got engaged and then married, people stopped me more often, especially when I was at the airport.
I kept getting the comments, so I thought I might as well take advantage of it. I applied to a look-alike agency in L.A last year. They called me right away, said that I looked a lot like Meghan, and I was taken on and had a photoshoot in L.A. Before that, I was also flown to London by a German company to go to Buckingham Palace and see people's reactions.
I was with a Prince Harry look-alike, so we had a lot of heads turning. A whole crowd around us was going crazy because they actually thought I was her. I had to say "I'm not Meghan, sorry!", but they still wanted pictures. Most people didn't want to come up to us, but we could see all the cell phones up taking pictures.
It's funny, I looked back at pictures of her when she was a kid, and we looked a lot alike when we were younger. My dad is African American and Italian and my mom is Mexican, so we do have somewhat similar backgrounds. People tell me I should do a DNA test, to see if maybe we're related somehow, or if there's some connection!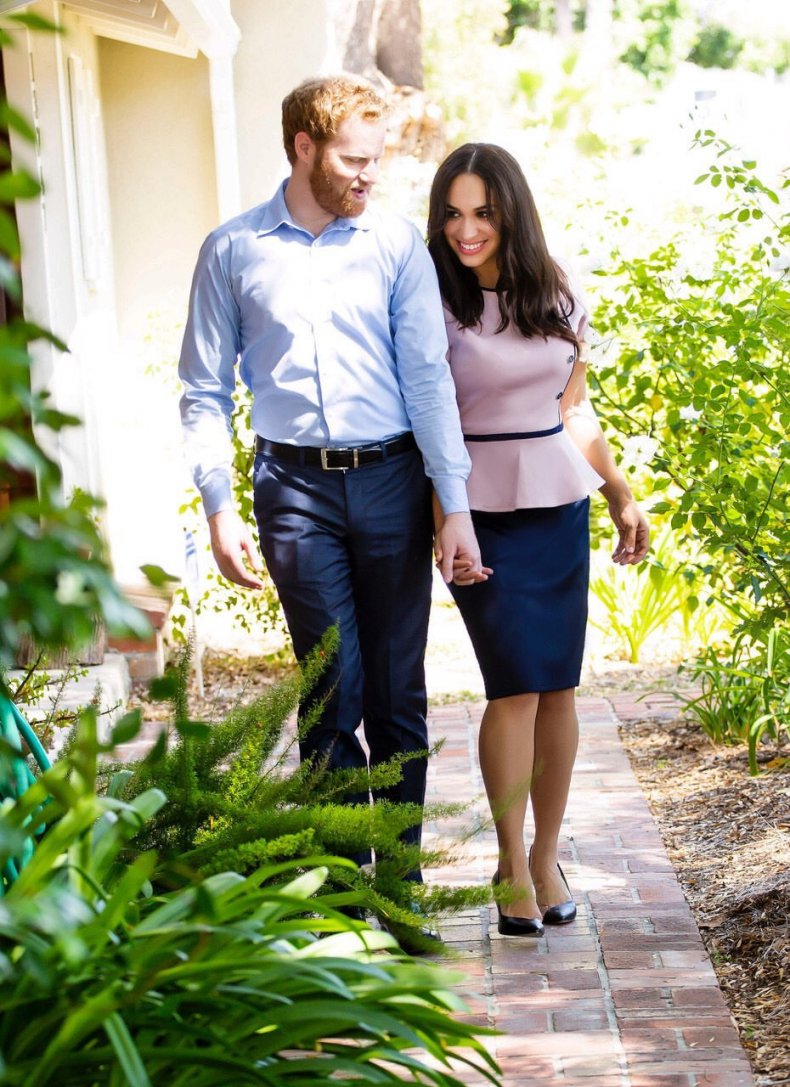 There's actually not a lot of difference between us really, she's an actress and I've been acting since I was five years old. But the way we grew up is a little different. I come from a poorer background, and I think she grew up fairly well off.
My daughter is two-years-old and I think a lot about how she's a similar age to Archie, Meghan's son. On TikTok, I include my daughter in some videos and people often comment, "Wow, Archie looks different!" or they'll say that if Meghan had a daughter that's how she'd look. Though my boyfriend doesn't look like Harry, a lot of people say he looks like John Legend actually.
Most of the time people are too shy to come and talk to me, but I do see heads turn a lot when I'm out, especially if I have my hair down. It often happens when I'm at the airport in my jetBlue Airways uniform. I was in line to get food before my shift one day and a lady did a double take, she stopped me and said, "oh my god, I thought you were Meghan Markle and you were a flight attendant now." My family thinks it's interesting and my boyfriend is really proud of it.
I get a lot of positive responses but there are always going to be negative comments. People will say on social media "why do you want to look like her?"—I can't help the way I look. Some say they feel bad for me for looking like her, or that I don't. But I try not to pay attention to that negativity.
I was bullied when I was younger because of the way I looked. I looked different, my hair was really curly and kinky and I had lighter skin. People would talk negatively about how I looked white, but like a black girl with black hair. Kids can be mean, but there's no excuse for it at all.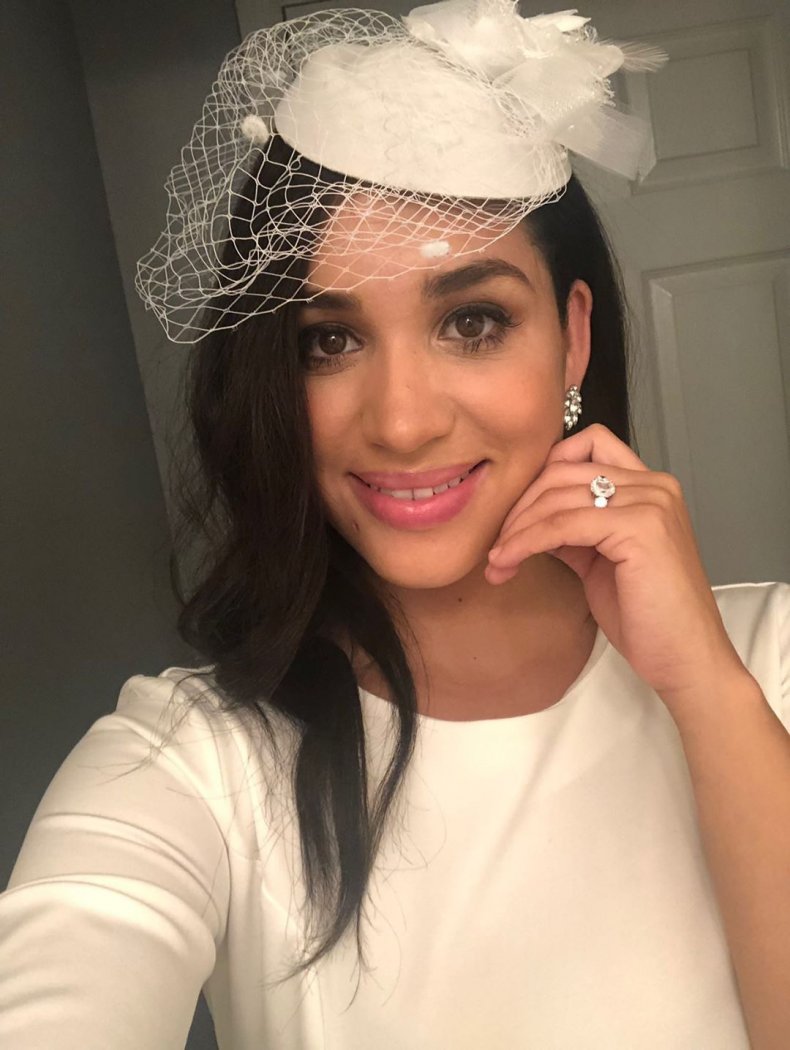 It's pretty devastating what happened to George Floyd, it's very sad that a man lost his life. With Meghan's voice and platform, I think it's great that she's speaking out about it. It's something that's clearly happening in the U.S. It's hard to think about the fact that we have to protect our African American brothers and sisters.
It's sad there's still racism. It's not a good feeling, especially growing up mixed. I have experienced a feeling that people don't want to talk to me, either because I am a woman, or because I am mixed. It's unfortunate that people are like that, we should all be equal. I try to use my voice by signing and sharing petitions aiming to put an end to police brutality, voting and donating to NAACP Legal Defense Fund and Black Lives Matter—where I think others should donate as well. But I think Meghan was right to speak on it.
A lot of people think I'm using Meghan for popularity or clout, but I've been acting for more than ten years. I had a lead in a short film with a friend who has a production company, I've had a few background roles and I did a lot of theater growing up. I really love Claire Danes, I look up to her a lot. I'd love to work with her in the future, that would be a dream come true. As would playing Meghan in a movie.
I definitely think being a Meghan Markle look-alike will help me, but I do want to be known for being me. I know I will probably always be compared to her because of the similarities, but I do want to be my own person.
Christine Primrose Mathis is a flight attendant with jetBlue Airways and lives in New Jersey. She is signed to Mirror Images as a Meghan Markle look-a-like and can be found on Instagram @christineprimrose
All views expressed in this article are the writer's own.
As told to Jenny Haward.