Bitcoin Bulls: John McAfee Says Crypto Will Bounce Back—and He's Not Alone
Depending on who you ask, bitcoin is either the future of finance or a massive waste of time. But despite the price of the cryptocurrency crashing in recent months, bullish industry players are convinced the market will soon exceed the record levels of 2017.
One of the loudest voices is John McAfee, the cybersecurity pioneer-turned-cryptocurrency guru who last year bet that a bitcoin would be valued at $1 million by 2020. If the prediction turned out to be wrong—he informed his 840,000 Twitter followers—he would eat his own penis.
McAfee confirmed to Newsweek that the wager is still on. "I absolutely stand by the million-dollar prediction," he said on Wednesday, in the wake of the price of the cryptocurrency tanking to under $6,000. "It is still two and a half years away, in which two things will happen: bitcoin will continue to grow, and the U.S. dollar and other fiat currencies will devalue."
He was not the only one to predict that the fintech market would soon be thriving, even if other industry players had more tempered expectations. "The overall trend in the value of bitcoin is still heading north," Danial Daychopan, CEO of a bitcoin platform called Plutus, told Newsweek.
Newsweek subscription offers >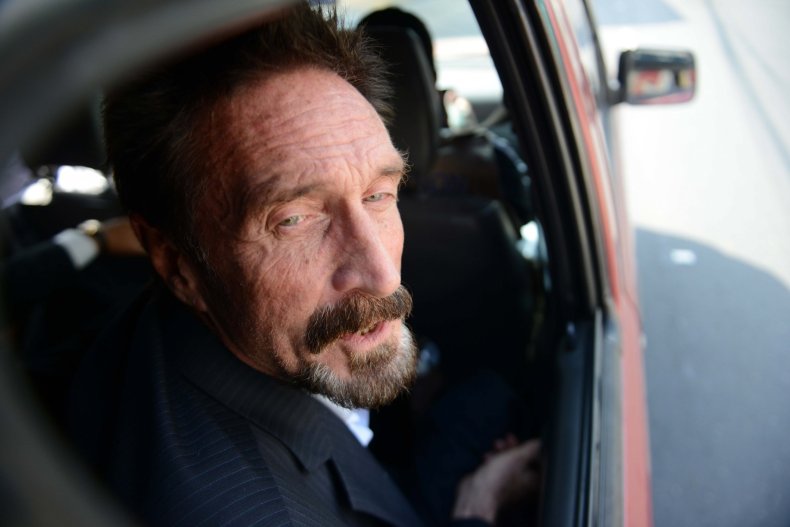 "Bitcoin is a good unit of account, and unlike gold it's the perfect unit of exchange," Daychopan continued. "This is a fundamental fact. We're going to see overall growth of the bitcoin price by the end of the year: I predict the value of bitcoin may reach £30,000, the year after £50,000."
Last year, investment into cryptocurrency spiked as the value of bitcoin skyrocketed. Financial experts warned that it was a bubble—but even that has not put off the dedicated bitcoin bulls.
"Cryptocurrencies have gone through many 'bubbles' already in their short life cycle," Liina Laas-Billson, who has worked in the fintech field for half a decade, told Newsweek.
Newsweek subscription offers >
"The previous bitcoin boom resulted in the price crashing 80 percent from an all-time high of over $1000 per bitcoin. It took three years to climb back up to the previous price rate," she said.
"By the end of 2017, the price of bitcoin skyrocketed to nearly $20,000. If we assume the same thing to happen in the future, its price could reach somewhere near $80,000 in 2021.
"This is enough to make investors very excited," she continued. "Every time the crypto market crashes it brings a great deal of doom and gloom. I have already lost count of how many times bitcoin has been declared dead. The negativity around cryptocurrency can be compared to the negativity towards the internet in the 90s. Both have sailed on despite the bad press."
Of course, those who are invested in the industry want to see it thrive. Crypto is big business.
External commentators are less than convinced about its future success. "How low [the price of bitcoin] can go is anyone's guess," academic Niels Pedersen told Newsweek. "If cryptocurrencies ever become mainstream, then prices could go a lot higher; if not, many become worthless."
But the bulls don't think in the short term. Most "buy the dip" and hold onto currency until it spikes in value. On Reddit's r/Bitcoin messageboard, many believe it still remains viable.
As one passionate user posted this week as the market plunged: "Am I selling now? No way. Why not? Because bitcoin is not broken. Will there be bumps along the way? What do you think we're experiencing now? At this time, some of you get to decide: are you going to be a coward, or not?"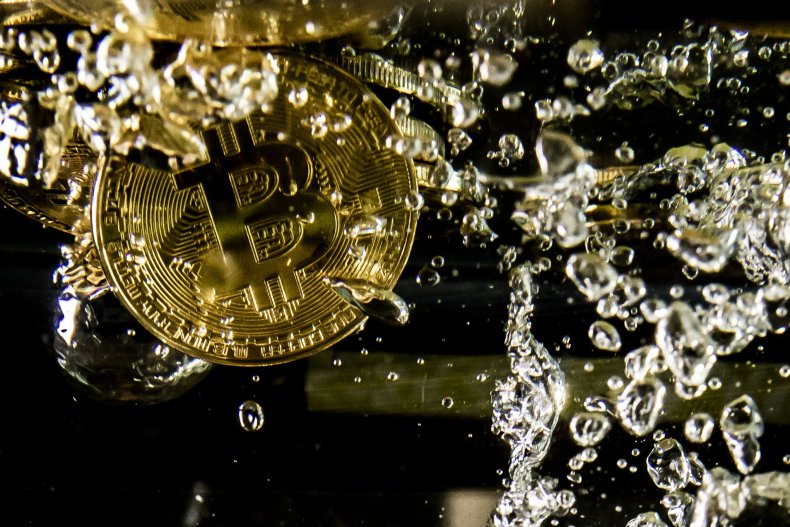 Bitcoin Bulls: John McAfee Says Crypto Will Bounce Back—and He's Not Alone | Tech & Science