Bullying a 'Pervasive Problem' for Majority of Young People: U.N.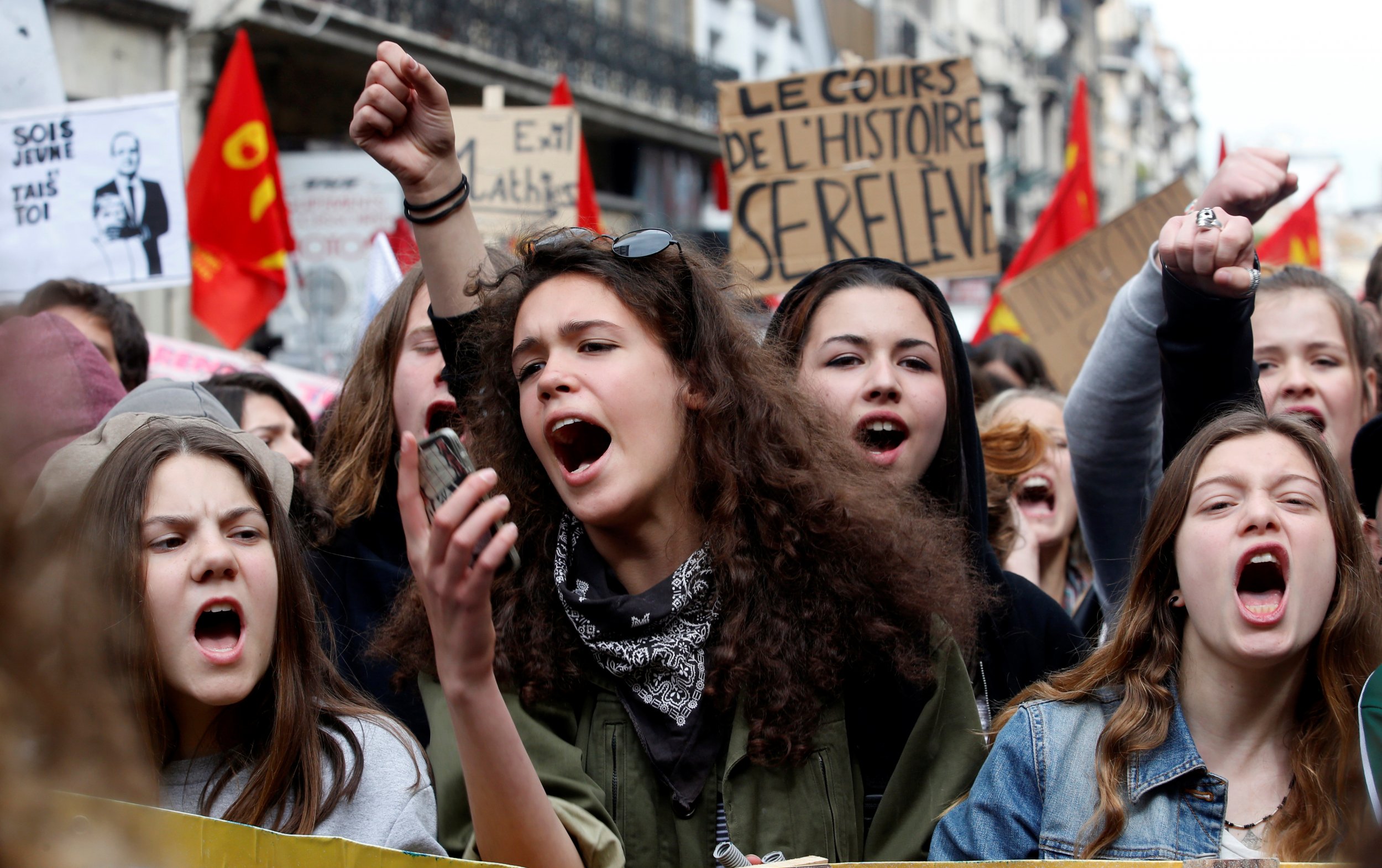 Bullying is a pervasive problem for young people in nine-tenths of communities studied, and physical appearance is cited as the main reason for bullying, according to a new survey.
Released to coincide with International Youth Day, the United Nations Children's Emergency Fund (UNICEF) report found that two-thirds of young people from more than 18 countries say they have been victims of bullying. (A young person is defined in the poll as someone between the ages of 13 and 30 years of age.) Young people from countries including Senegal, Mexico, Ireland, Burkina Faso, Pakistan, Nigeria, Chile, Mozambique, Liberia, Swaziland, Mali, Guinea, Zambia and Indonesia participated in the survey.
Data for the poll was accumulated using U-Report, which via text messages, Facebook and Twitter asked more than 100,000 teens and young adults a series of questions about bullying in their communities, including whether they had personally experienced it and what they think could be done to prevent it. More than eight out of 10 young people polled said raising awareness around bullying, including training teachers on how to help children feel more comfortable reporting incidents, is one way to combat it in schools.
One-third of those who responded to the poll said they didn't tell anyone about bullying because they thought it was normal. While physical appearance was given as the main reason for bullying by those who experienced it firsthand, gender, ethnicity and sexual orientation were also cited as reasons. A quarter of those who responded said they didn't know who to tell about bullying.
"Bullying, including online bullying, remains a largely misunderstood risk to the wellbeing of children and young people," Theresa Kilbane, senior adviser on child protection at UNICEF, said in a statement. "To end this type of violence, we must improve public awareness of the harmful impact of bullying, equip teachers, parents and peers with the skills to identify risks and report incidents, and provide care and protection for victims."
The poll comes several months after another UNICEF study found that four in five 18-year-olds believe young people face sexual danger online. Latin American and sub-Saharan African teens were the most concerned about safety risks online, according to that study. Less than 20 percent of those polled said they would tell a teacher if they felt threatened online.