Burger King Targets Election-Weary Americans With Announcement of 'Angriest' Red Whopper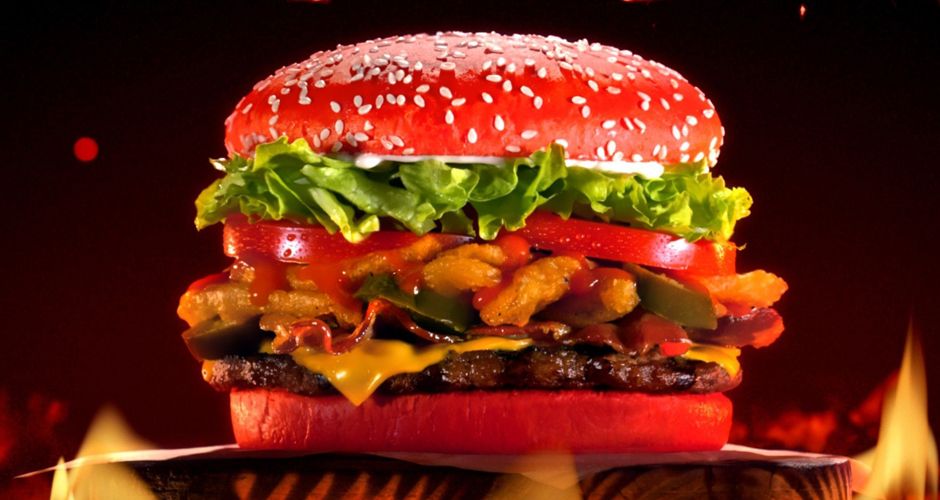 Fresh off the supposed success of its recently introduced Grilled Dogs, Burger King is looking to shake up the fast food market once again, this time in bold burger form. On Tuesday, the popular chain released a video teaser for its latest creation, the "Angriest Whopper," which will be available March 31 "at a Burger King restaurant near you." Behold:
Now, you're probably asking yourselves, "Doesn't Burger King already have a mad burger?" Yes, they do. In 2008, they introduced the plain old "Angry Whopper," which features jalapenos, manchego cheese, "angry onions" and "angry sauce." But 2008 was eight long years ago. Back then, as is the case now, a two-term president was leaving office and a fierce battle was raging on both sides of the aisle as to which candidate would represent each party in November's election. This year, though, something feels a little different. The American people seem a little...angrier.
Any fast food chain can introduce products with innovative ingredient combinations; the true masters are the ones who introduce products with innovative ingredient combinations while at the same time tapping into the hopes and fears of the consumer. Burger King has nailed it again. The "raging red buns" that have been infused with just the right amount of hot sauce might as well be our raging red hearts.
Bravo, Burger King, and God bless America.
Burger King Targets Election-Weary Americans With Announcement of 'Angriest' Red Whopper | Culture