Burkina Faso Police Target Extremist Networks After Firefight With Jihadis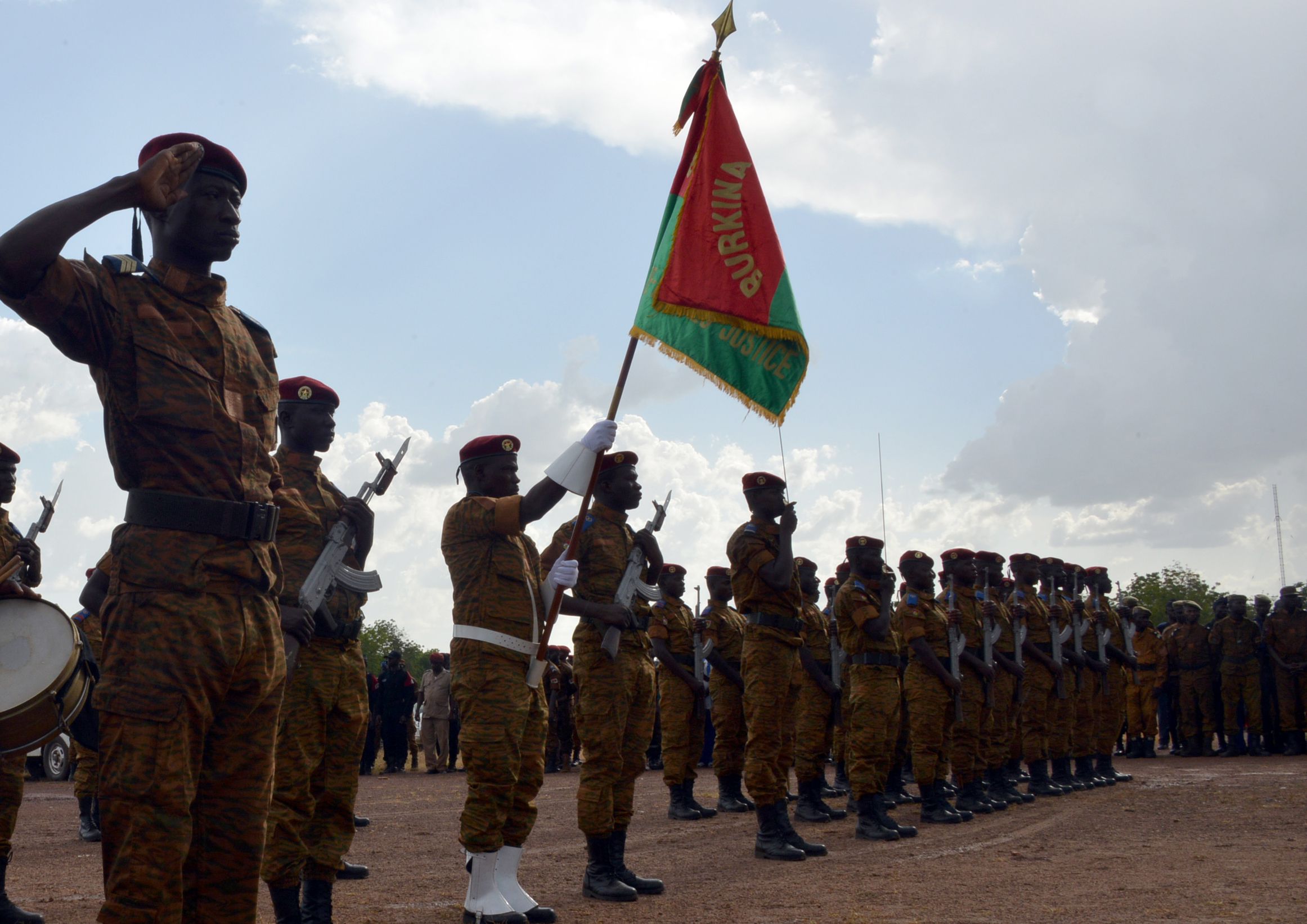 Police in Burkina Faso killed a suspected Islamist militant in a firefight Sunday as part of a drive to rein in extremist networks following several attacks.
The country's police chief Lazare Tarpaga told Reuters that police had killed "one jihadist" and were pursuing two other men involved in the firefight in the capital, Ouagadougou. He described the group as consisting of Burkina Faso nationals—or Burkinabes—and said authorities suspected it of recruiting for similar groups in northern Burkina Faso or elsewhere in the Sahel region.
Public prosecutor Maiza Compaore said that investigations into militant recruitment networks had already uncovered numerous clues, including several telephones.
Al-Qaeda in the Islamic Maghreb (AQIM), the North African faction of the global militant group, claimed responsibility for an attack on a hotel and cafe in Ouagadougou in January, in which 30 people were killed.
More recently, gunmen have launched several deadly attacks in the north of the country. Militants killed a customs official and a civilian at the Markoye customs post, near the borders with Mali and Niger, on September 1, French outlet Jeune Afrique reported. Gunmen also killed three Burkinabe soldiers and two civilians in an attack on an army checkpoint in Intagom, close to the Malian border.
Both attacks have been linked to a group claiming allegiance to the Islamic State militant group (ISIS) and calling itself the Islamic State in Greater Sahara. According to U.S. news site the Long War Journal, the group is led by Abu Walid al-Sahrawi, an Algerian militant who was formerly a leading figure in Al-Mourabitoun. The group has not been officially recognized by ISIS and its claims of responsibility for the Burkina Faso attacks in September and October have not been independently verified.
Militant groups are active in the Sahel region and particularly in northern Mali, which remains unstable following a 2012 uprising by Islamist and ethnic Tuareg militias.
The January attack in Ouagadougou was bookended by similar incidents in neighboring Mali and Ivory Coast. Militants killed 20 people at a hotel in the Malian capital Bamako in November 2015. Mali's chief prosecutor said that Al-Mourabitoun, an Al-Qaeda splinter group, was likely to be responsible. In March, gunmen killed 19 people in the Ivorian coastal resort of Grand Bassam. AQIM claimed responsibility for the attack.