Court Overturns Cannes Burkini Ban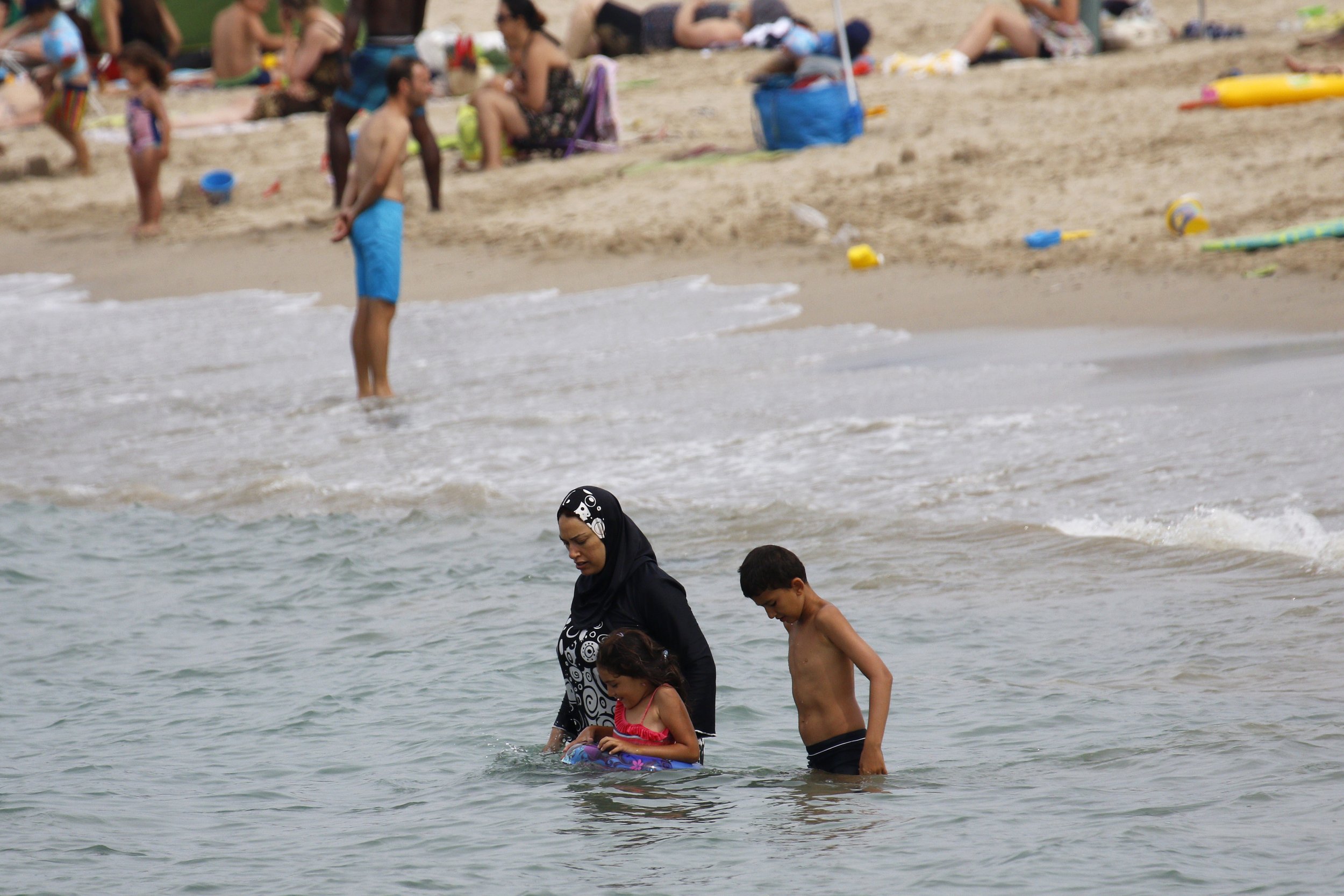 A ban on the "burkini" in the French town of Cannes has been overturned by a court.
France's highest court on Friday ruled that a similar ban in the town of Villeneuve-Loubet breached citizens' basic rights and should be scrapped.
That ruling set a legal precedent, but the Cannes decision, made in a Nice courtroom, is significant as the town was the first to put a ban on the garment in place.
The bans, made on the basis that the full-cover swimwear breaches French standards of secularism in public places, have been internationally condemned.
The French government has ruled out a national ban, but Republican presidential candidate Nicolas Sarkozy has said that he would amend the constitution to bar women from wearing the Burkini.