Former Bush Aide Tells Fox News 'Republicans Should Be Worried' After Sixth Texas GOP Congressman Announces Retirement
Ari Fleischer told Fox News on Tuesday that the Republican Party should be concerned after Representative Mac Thornberry of Texas became the sixth GOP congressman from his state to announce his plans to retirement at the end of his current term.
"Republicans should be worried," Fleischer, who served as former President George W. Bush's press secretary, warned during an interview on America's Newsroom. "Look, what happened in the 2018 election, if that's any indication, it's that Republicans have a problem, particularly in college educated suburban areas around suburban areas around Dallas, Houston, etc."
Fliescher pointed out that a Houston district, which has a highly educated population, flipped Democratic in the 2018 election after being Republican for about three decades. "This is worrisome," he said.
Announcing his retirement on Twitter on Monday, Thornberry wrote: "We are reminded, however, that 'for everything there is a season,' and I believe that the time has come for a change. Therefore, this is my last term in the U.S. House of Representatives." The congressman had served 13 terms after first joining the legislative body back in 1994.
Prior to Thornberry, five other Republicans from Texas had already announced that they would not seek reelection in 2020. In total, more than a dozen Republicans from across the country have stated publicly that they will not stand in their constituencies' next races. The other GOP lawmakers from Texas stepping down include Representatives Mike Conway, Will Hurd, Kenny Marchant, Bill Flores and Pete Olson.
While Fleischer pointed to concerns about the GOP struggling to attract voters with higher education, others have warned that the party is failing to attract minorities as well.
Hurd, who is currently the only black Republican serving in the House of Representatives and is one of the Texas lawmakers stepping aside, said this summer that his party needs to do a better job at reaching minorities.
"I shouldn't be the only African American Republican in the House of Representatives," the congressman told NBC News in July.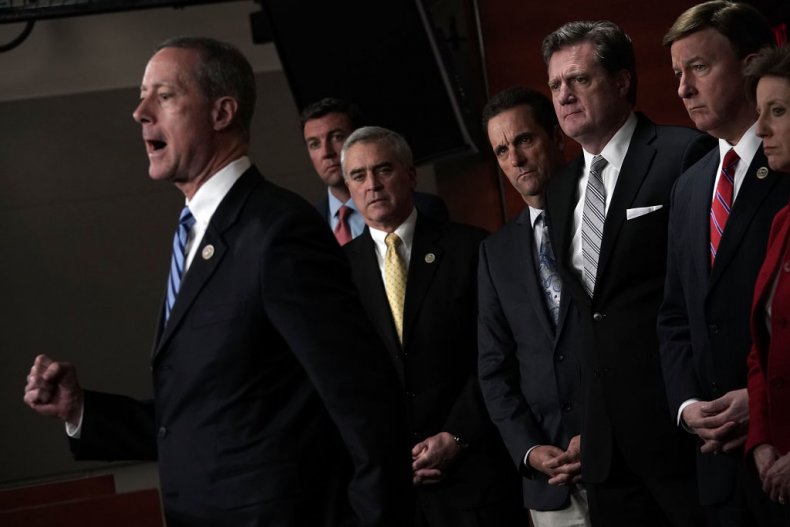 "I've been telling people, if we want to keep the Republican Party in Texas, the Republican Party in Texas needs to start looking like Texas," he added later in the interview. "And I think that this is—that goes for the rest of the country as well."
Political analysts have suggested that Texas may in the near future lose its staunchly Republican image. They have pointed out that Democrats have had some significant victories in elections in the state over the past few years. With six Republican incumbents stepping aside, Democrats will hope to flip several seats from red to blue.
Former Bush Aide Tells Fox News 'Republicans Should Be Worried' After Sixth Texas GOP Congressman Announces Retirement | U.S.